Vanessa Agard-Jones
New York
Vanessa Agard-Jones is Assistant Professor of Anthropology at Columbia University, where she is affiliated with the Department of African American and African Diaspora Studies, the Institute for the Study of Sexuality and Gender, and the Center for Science and Society. At its most expansive, Agard-Jones' work asks how coloniality is made material: in social forms, in human and nonhuman bodies, and in the landscapes in which we live. With a focus on Black life in the Atlantic world, she conducts historical and ethnographic research on racialization, environmental degradation and the politics of gender and sexuality. You can learn more about her projects, here: www.agardjones.org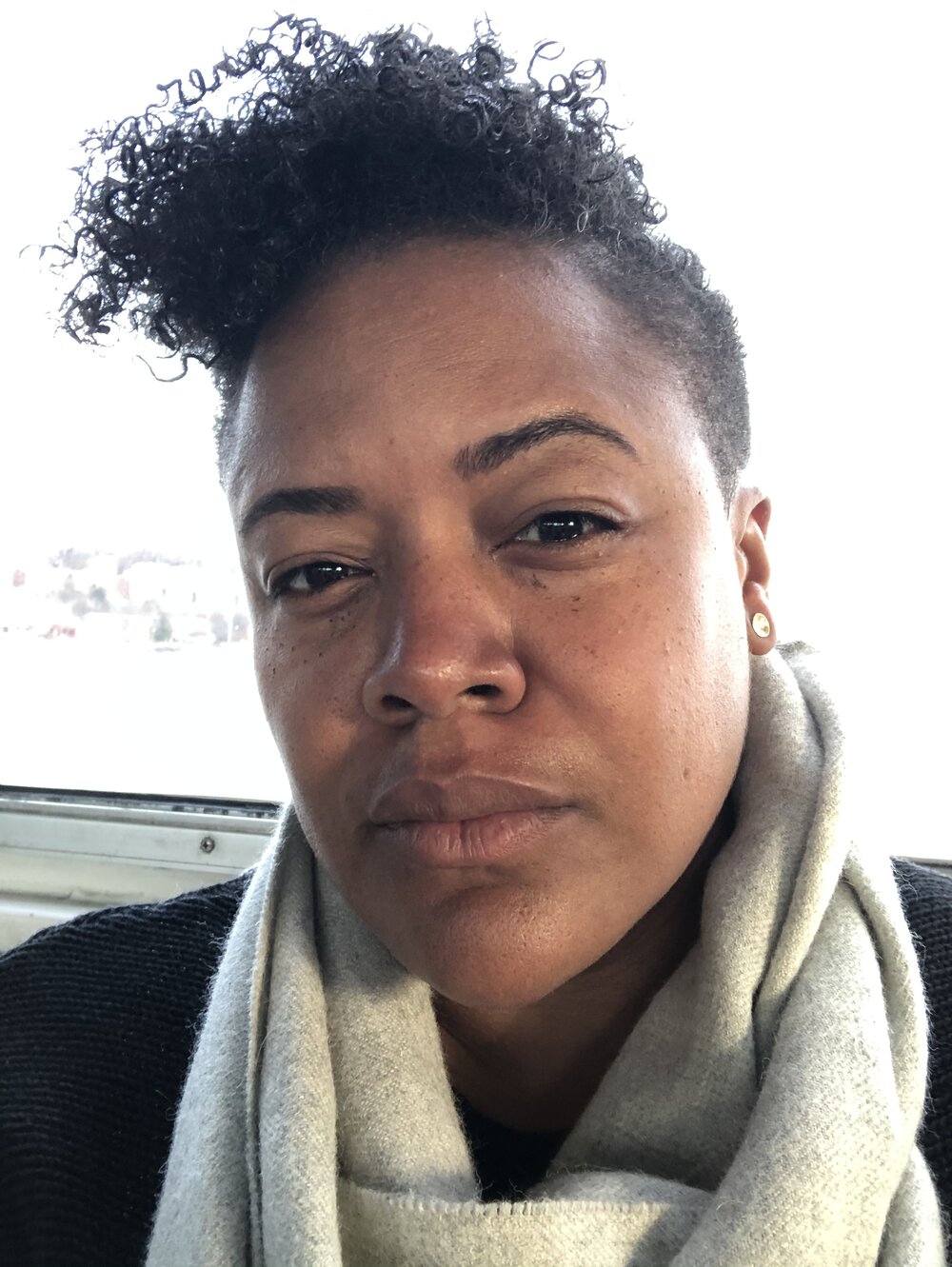 Mistura Allison
London & Milan
Mistura Allison is an independent researcher, curator and art historian. She is the founder of ashikọ – a visually driven art platform inspired by Africa and its Diaspora. She collaborates with artists and researchers to think of possibilities of 'reclamation'. Reclamation as a Black practice is at the heart of her work, as well as explorations of the self and notions of freedom. Mistura's curatorial practice is further fueled by her interest in representing the plurality of contemporary Afro-Diasporic visual and oral productions.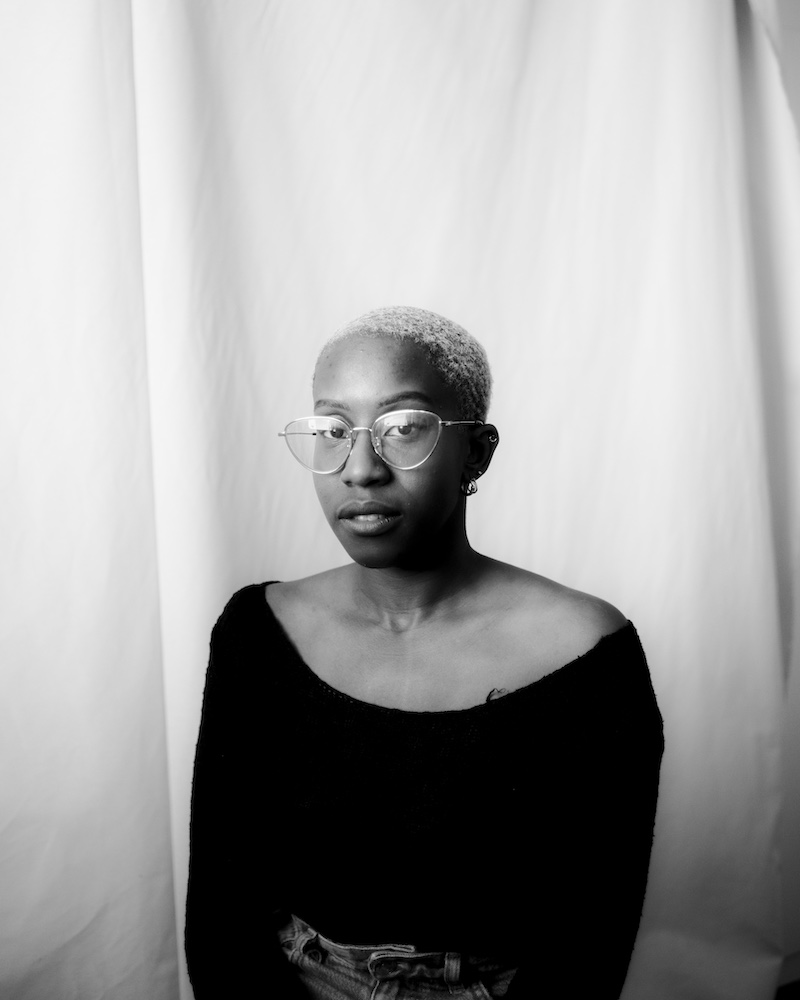 Deborah Anzinger
Kingston
Deborah Anzinger is an artist and founder of New Local Space (NLS), Kingston, Jamaica. Anzinger works in painting, sculpture, video, and sound to interrogate and reconfigure aesthetic syntax that relates us to land and gendered and raced bodies. Her work has been exhibited at museums including the Institute of Contemporary Art (University of Pennsylvania, Philadelphia), Kent State University Museum (Kent, Ohio), the Pérez Art Museum Miami (Miami, FL), the National Art Gallery of The Bahamas (Nassau, The Bahamas), and the National Gallery of Jamaica (Kingston, Jamaica). Awards include a fellowship to Skowhegan School of Painting and Sculpture (2016), the Pollock-Krasner Foundation Grant (2018), the Soros Arts Fellowship (2020), a MacDowell Fellowship (2022) and a residency at Denniston Hill (2023).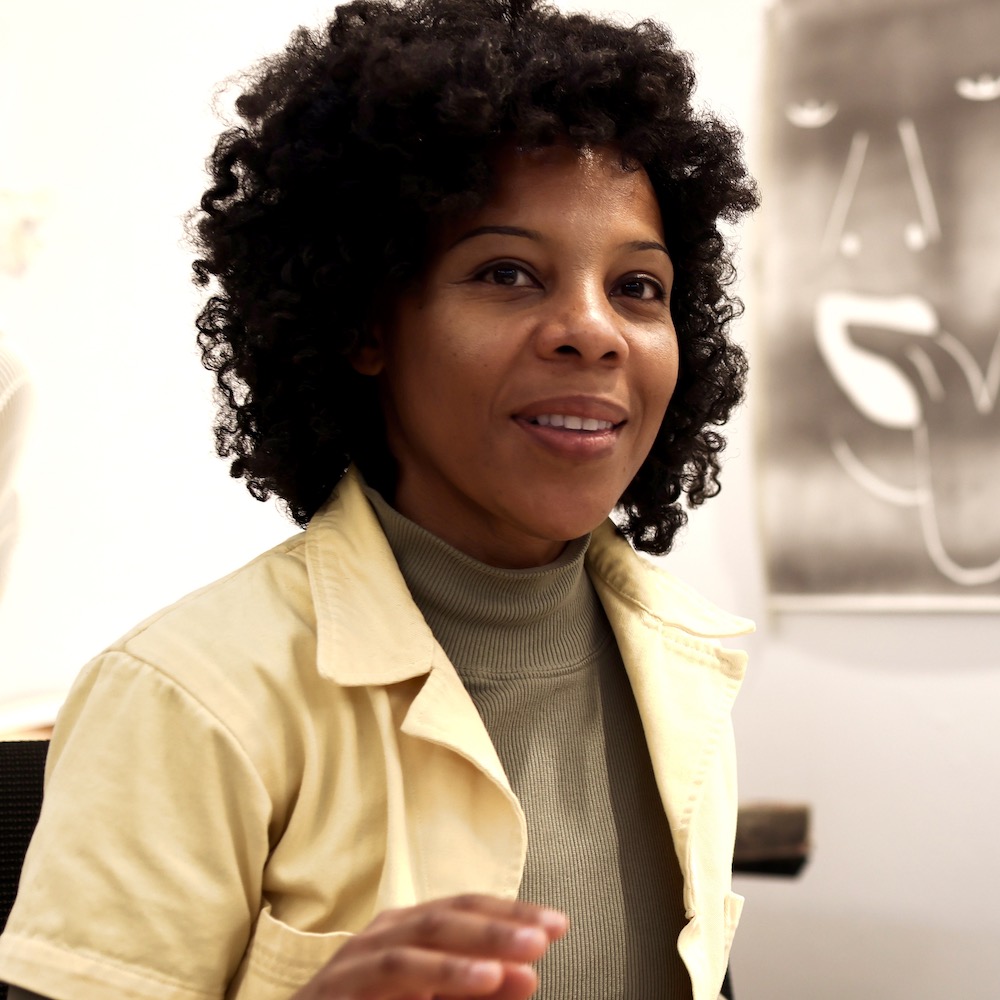 Firelei Báez
New York
The New York–based artist Firelei Báez casts diasporic histories into an imaginative realm, reworking visual references drawn from the past to explore new possibilities for the future. Born in 1981 in Santiago de los Caballeros, Dominican Republic, to a Dominican mother and a father of Haitian descent, Báez traces her concerns with the politics of place and heritage back to her upbringing on the border between the island of Hispaniola's two neighboring countries, whose long-standing tensions are predicated in large part on ethnic difference.
In exuberantly colorful works on paper and canvas, large-scale sculptures, and immersive installations, Báez combines representational cues that span from hair textures to textile patterns, plant life, folkloric and literary references, and wide-ranging emblems of healing and resistance. Often featuring strong female protagonists, her paintings incorporate the visual languages of regionally specific mythology and ritual alongside those of science fiction and fantasy to envision identities as unfixed and inherited narratives as perpetually evolving.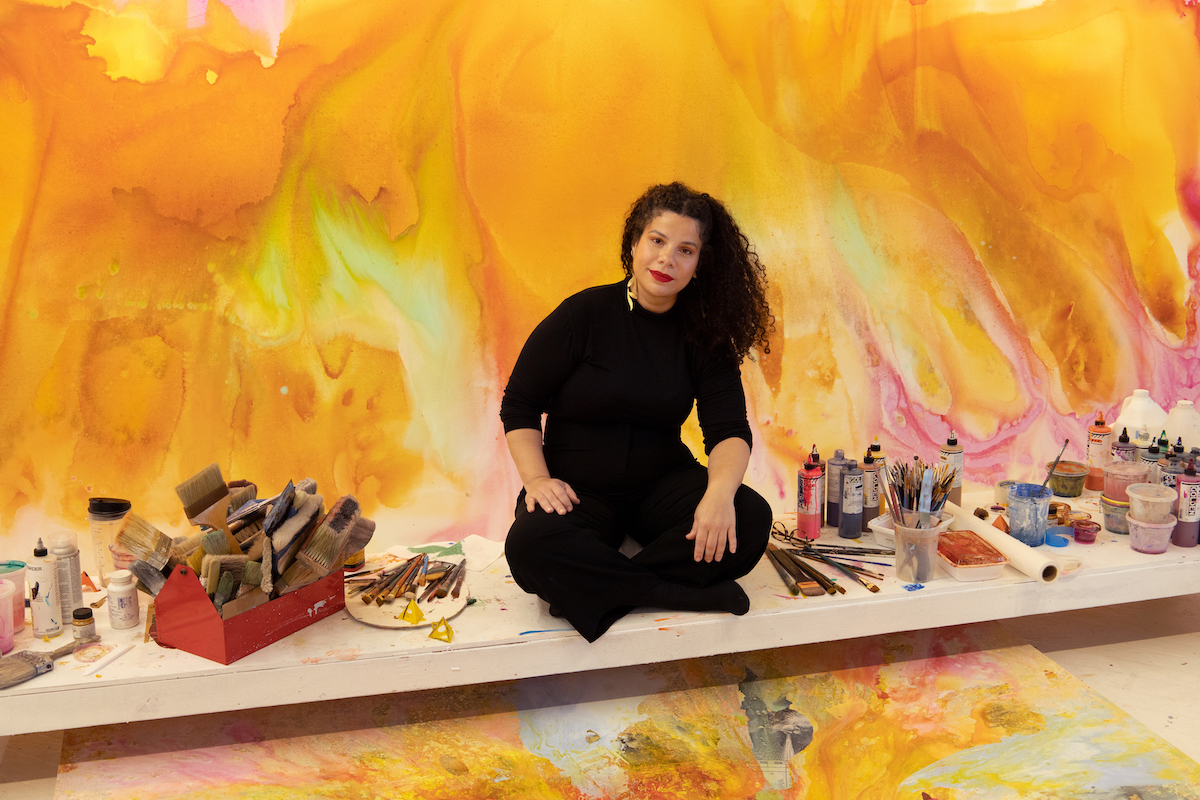 Holly Bass
Washington, DC
Holly Bass is a multidisciplinary performance and visual artist, writer and director. She currently has work on view at the National Portrait Gallery's 2022 Outwin Triennial. Her creative output includes durational performances lasting from five to 12 hours, as well as video, installation and photography. She has received numerous Artist Fellowships from the DC Arts Commission and was a 2019 Red Bull Detroit artist-in-residence and a 2019 Dance/USA Artist Fellow. She is a 2020-2022 Live Feed resident artist at New York Live Arts and a 2021-22 Smithsonian Artist Research Fellow. A Cave Canem fellow, she has published poems in numerous journals and anthologies. As an arts journalist early in her career, she was the first to put the term "hip hop theater" into print in American Theatre magazine. A gifted and dedicated teaching artist, she directed a year-round creative writing and performance program at the DC juvenile detention center for four years. She is currently the national director for Turnaround Arts at the Kennedy Center, a program which strategically uses the arts to transform schools facing historic inequities.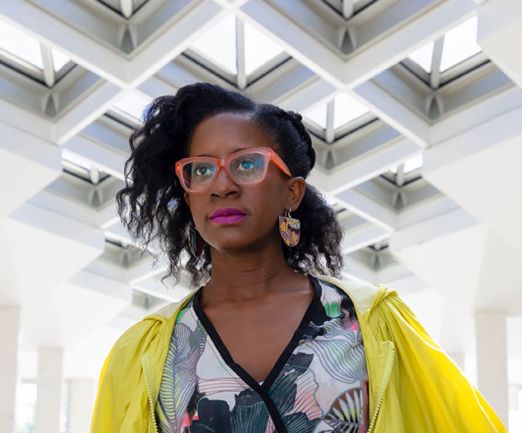 Black Quantum Futurism
Philadelphia
Black Quantum Futurism is an interdisciplinary creative practice, formed by Camae Ayewa and Rasheedah Phillips, weaving quantum physics, Afrodiasporian concepts of temporality, space, image, ritual, and sound to create tools and technologies for Black temporal agency and spatial liberation. Using performance, printmaking,creative research, writing, poetry,  installation, short films, sound design, workshops, digital projects, and more, Black Quantum Futurism uncovers counter-histories, Afro-diasporic mythologies, and centers Black quantum womanist futures. Their work includes the award-winning Community Futures Lab/Community Futurisms project. Black Quantum Futurism are recipients of Knight Arts + Tech Fellowship, a Collide Residency with Arts at CERN, Creative Capital award, and has presented, exhibited, and/or performed at Manifesta 13, Chicago Architecture Biennale, documenta fifteen, REDCAT, Monument Lab, among others.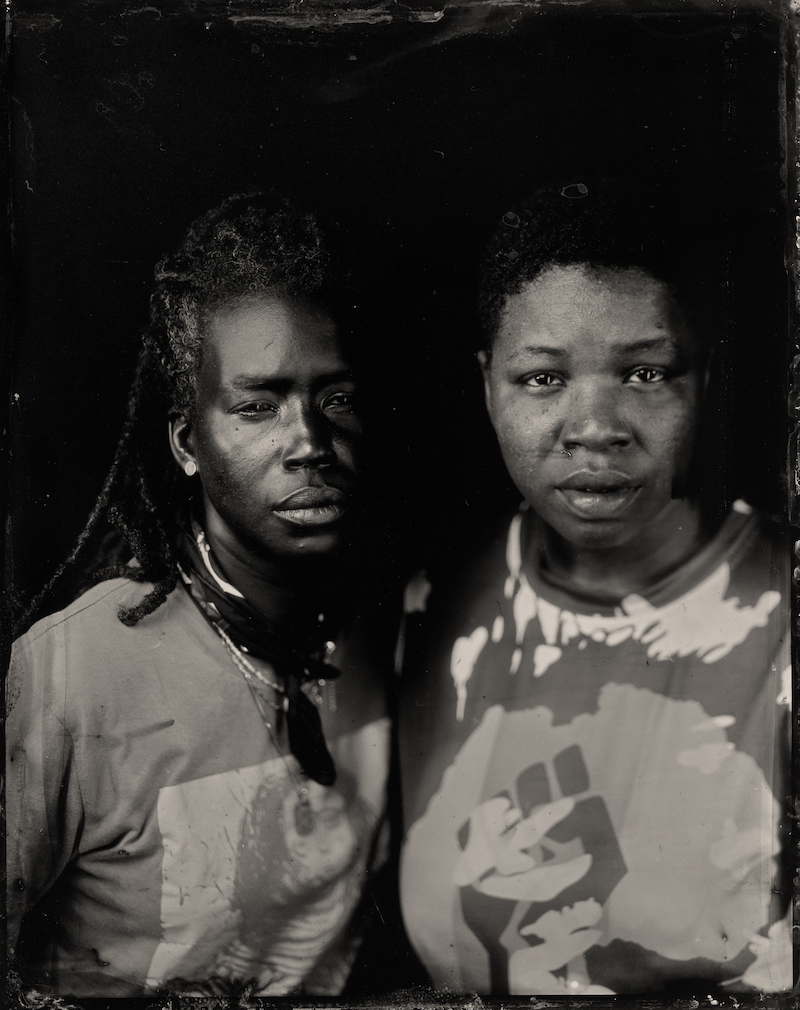 Phoebe Boswell
London
Phoebe Boswell's figurative and interdisciplinary practice explores modalities of freedom, migration, contested histories and imagined futures through a black feminist and multilayered, diasporic lens, denoting a commitment of care for how we see ourselves and each other. Working intuitively across media, she centers drawing but spans animation, sound, video, writing, interactivity, and performance to create immersive installations which affect and are affected by the environments they occupy, by time, the serendipity of loops, and the presence of the audience. Boswell's drawings, installations and film & video works have been exhibited widely internationally and she has received accolades including the Future Generation Art Prize's Special Prize (2017), the Paul Hamlyn Foundation Award for Artists (2020), and was the Bridget Riley Drawing Fellow at the British School at Rome (2019). Boswell received the Lumière Award from the Royal Photographic Society in 2021 and is Whitechapel Gallery's Writer-In-Residence for 2022.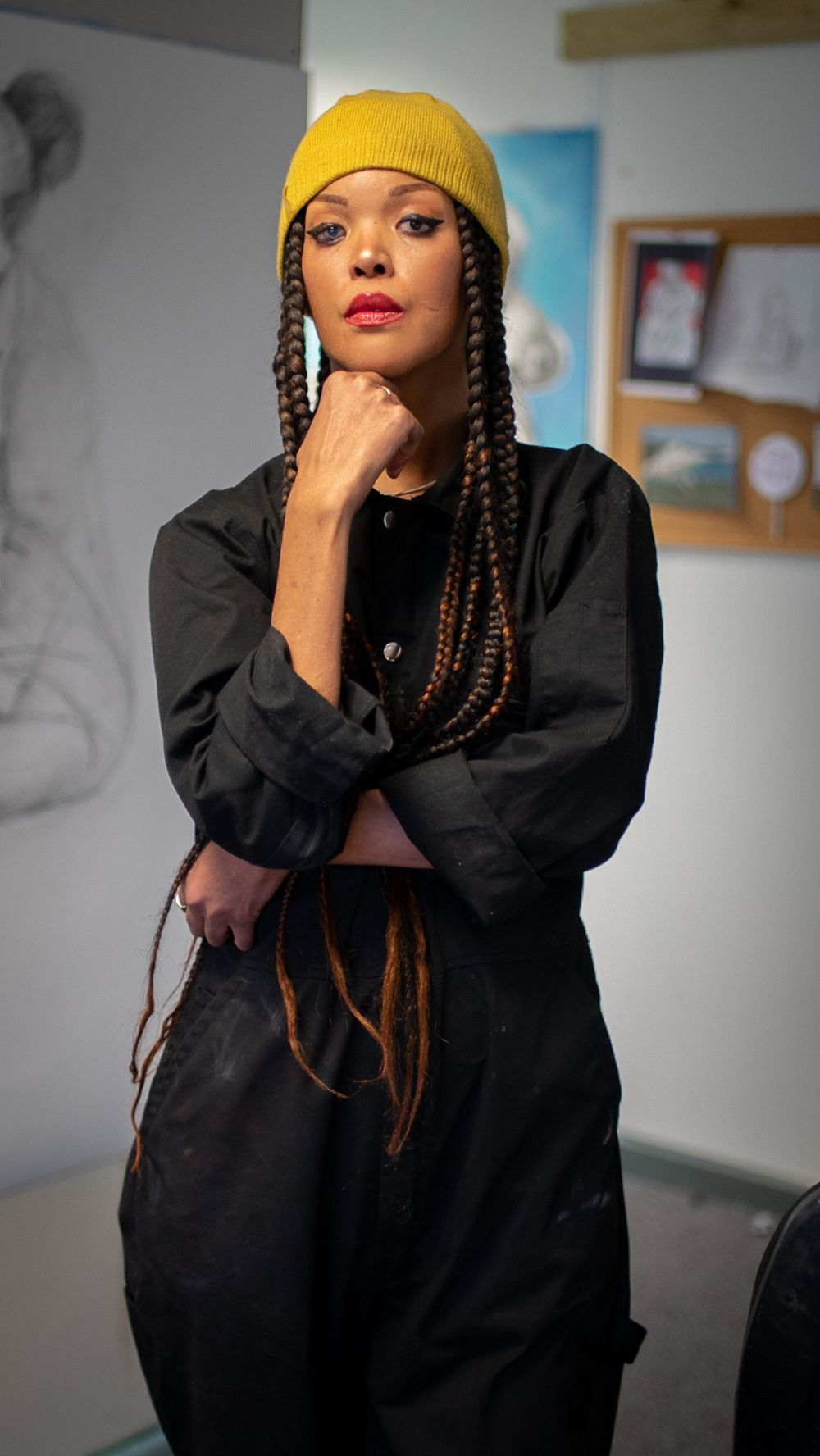 Rizvana Bradley
San Francisco
Rizvana Bradley is Assistant Professor of Film and Media Studies at the University of California, Berkeley. Her monograph, Anteaesthetics: Black Aesthesis and the Critique of Form (forthcoming with Stanford University Press), is a recipient of the Creative Capital | Andy Warhol Foundation Arts Writers Grant, and offers a critical examination of black corporeality across a range of experimental artistic practices that integrate film and other media. Her scholarship has appeared and is forthcoming in a wide range of academic publications, including Diacritics, Film Quarterly, Black Camera: An International Film Journal, Discourse: Journal for Theoretical Studies in Media and Culture, Rhizomes: Cultural Studies in Emerging Knowledge, Women and Performance: A Journal of Feminist Theory, and TDR: The Drama Review. Bradley has curated a number of academic arts symposia, including events at the British Film Institute, London, the Serpentine Gallery, London, and most recently, the Stedelijk Museum of Art, Amsterdam.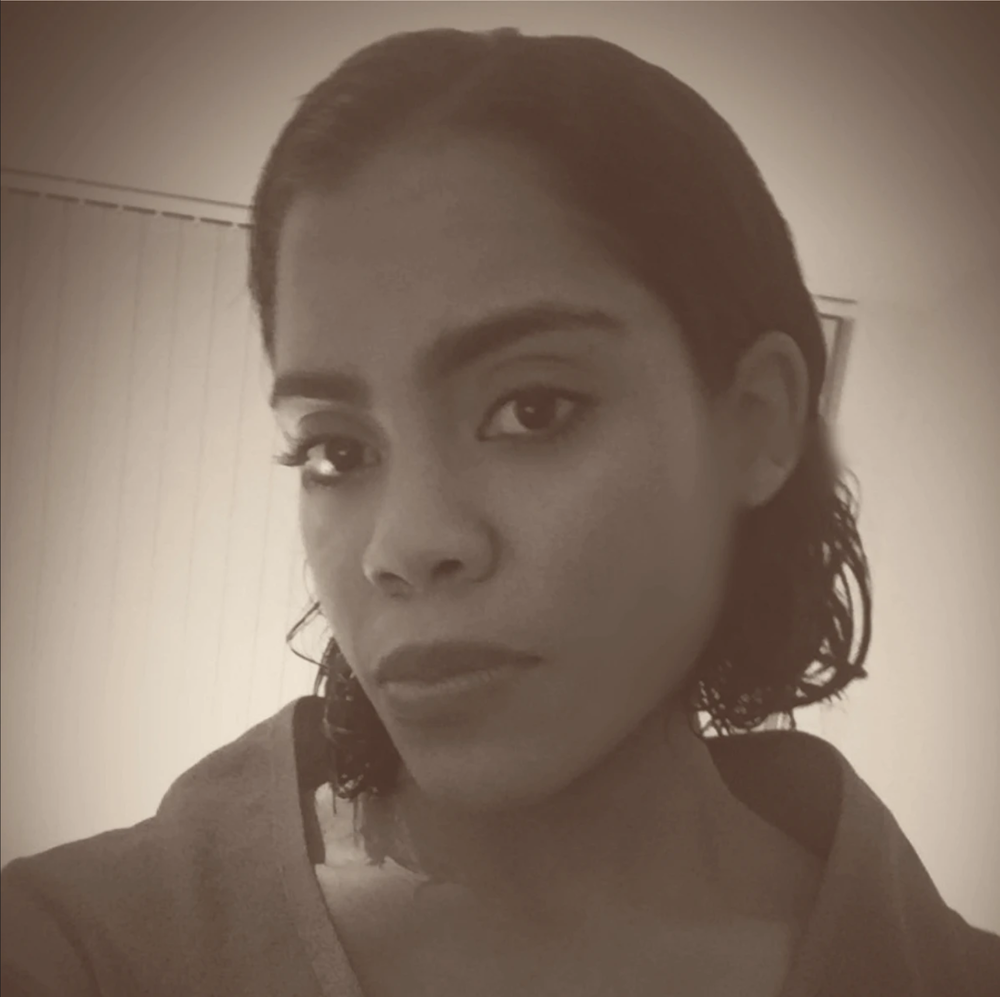 Dionne Brand
Toronto
Dionne Brand is a renowned poet, novelist, and essayist known for formal experimentation and the beauty and urgency of her work. Brand's award-winning poetry books include Land to Light On; thirsty; Inventory; and Ossuaries (winner of the prestigious Griffin Poetry Prize).  Her latest, The Blue Clerk, an essay poem, won the Trillium Book Award. Theory, her latest of five novels, won the Toronto Book Award. She is the author of the influential nonfiction work, A Map to the Door of No Return. Her most recent non-fiction work is An Autobiography of the Autobiography of Reading. She served as Toronto's third Poet Laureate from 2009 to 2012 and was named to the Order of Canada in 2017. Brand is a recipient of the Windham Campbell Prize for Fiction, 2021. Her New and Collected Poems, Nomenclature, will be published in the fall 2022. Brand is Editorial Director of Alchemy by Knopf Canada.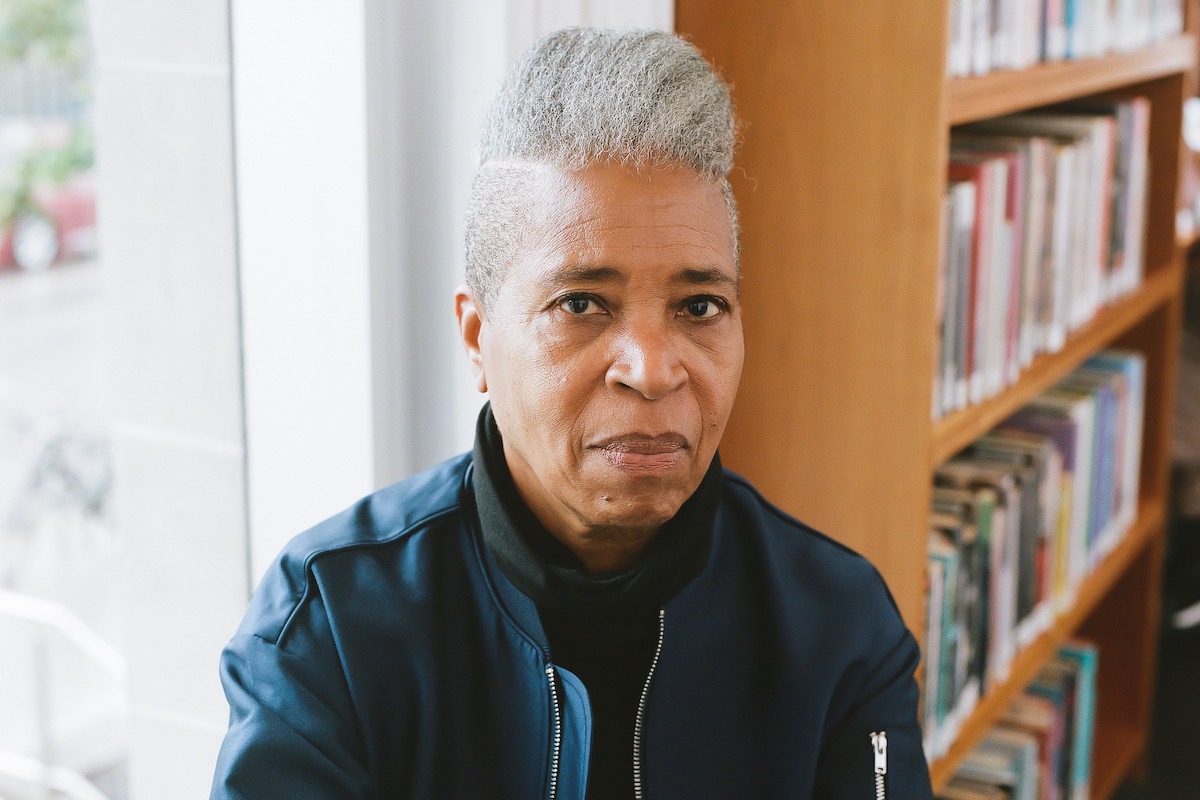 Tarana Burke
Harlem, New York
For more than 25 years, activist, advocate, and author Tarana J. Burke has worked at the intersection of sexual violence and racial justice. Fueled by commitments to interrupt sexual violence and other systemic inequalities disproportionately impacting marginalized people, particularly Black women and girls, Tarana has created and led various campaigns focused on increasing access to resources and support for impacted communities, including the 'me too.' Movement, which has galvanized millions of survivors and allies around the world, and the me too. International nonprofit organization, founded in 2018. Her New York Times bestselling books You Are Your Best Thing and Unbound have illuminated the power of healing, vulnerability, and storytelling in the movement to end sexual violence.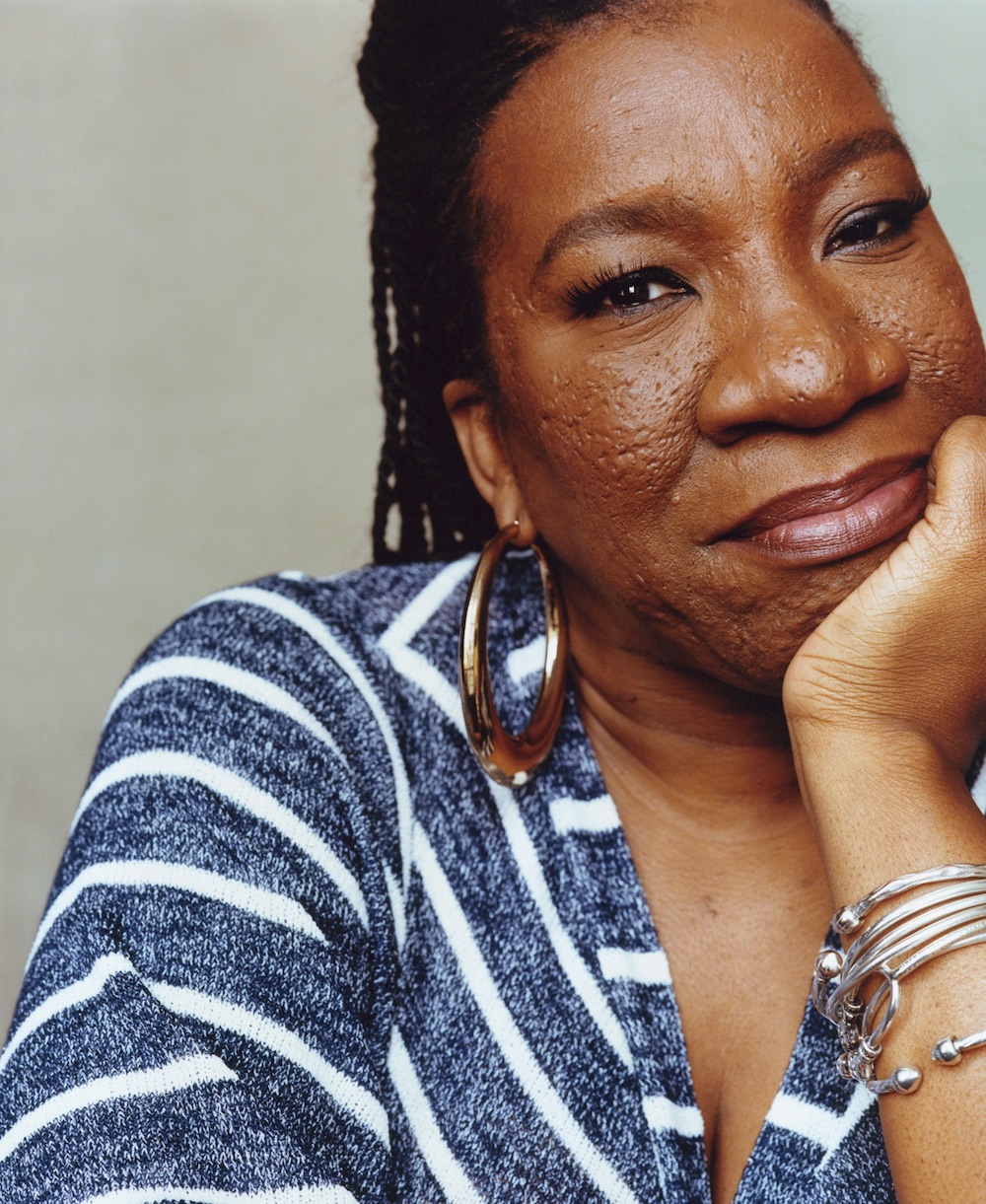 Tina Campt
New York
Tina Campt is Roger S. Berlind '52 Professor of Humanities in the Department of Art and Archeology and the Lewis Center for the Arts at Princeton University. Campt is a black feminist theorist of visual culture and contemporary art and the founding convener of the Practicing Refusal Collective and the Sojourner Project.  Campt has published five books including: A Black Gaze (MIT Press, 2021); Listening to Images (Duke University Press, 2017); Image Matters: Archive, Photography and the African Diaspora in Europe (Duke University Press, 2012); and Other Germans: Black Germans and the Politics of Race, Gender and Memory in the Third Reich (University of Michigan Press, 2004). Her co-edited collection, Imagining Everyday Life: Engagements with Vernacular Photography (with Marianne Hirsch, Gil Hochberg and Brian Wallis Steidl, 2020), received the 2020 Photography Catalogue of the Year award from Paris Photo and Aperture Foundation.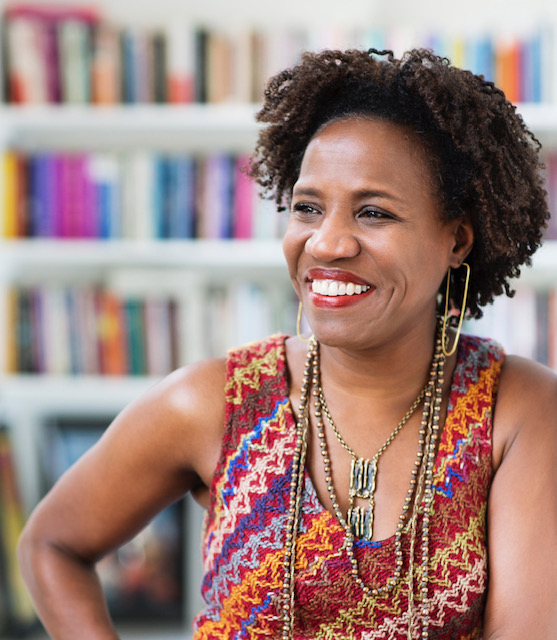 Cecily
Washington, DC
Cecily is a Washington, DC-based vocalist and songwriter known for her agile soprano and honest lyrics. Her sound, as soothing as it is rich, is rooted in a deep appreciation for mid-century soul and jazz, 90's rhythm and blues, and re-imagined folk music. Soulbounce says that Cecily creates "music that pulls from the past but looks toward the future. Cecily's projects Songs of Love and Freedom and Awakening Pt. 1 have garnered her numerous accolades and awards, including being named one of the Best Soul Albums of the year by Bandcamp, a 2019 Wammie Award for Best Soul Album, SoulTracks Readers' Choice Awards nomination for Female Vocalist of the Year, a 2020 Indie Soul Music Award for Best Female Artist of the Year and a 2020 Wammie Award for Best Soul Song for her single, "Clumsy." which BET.com praised for its "gorgeously sultry vocals. Cecily's eagerly anticipated continuation of the critically acclaimed Awakening Pt. 1, interweaves Cecily's life experiences with inspiration from the book All About Love by Black feminist writer bell hooks, and will be released in 2023.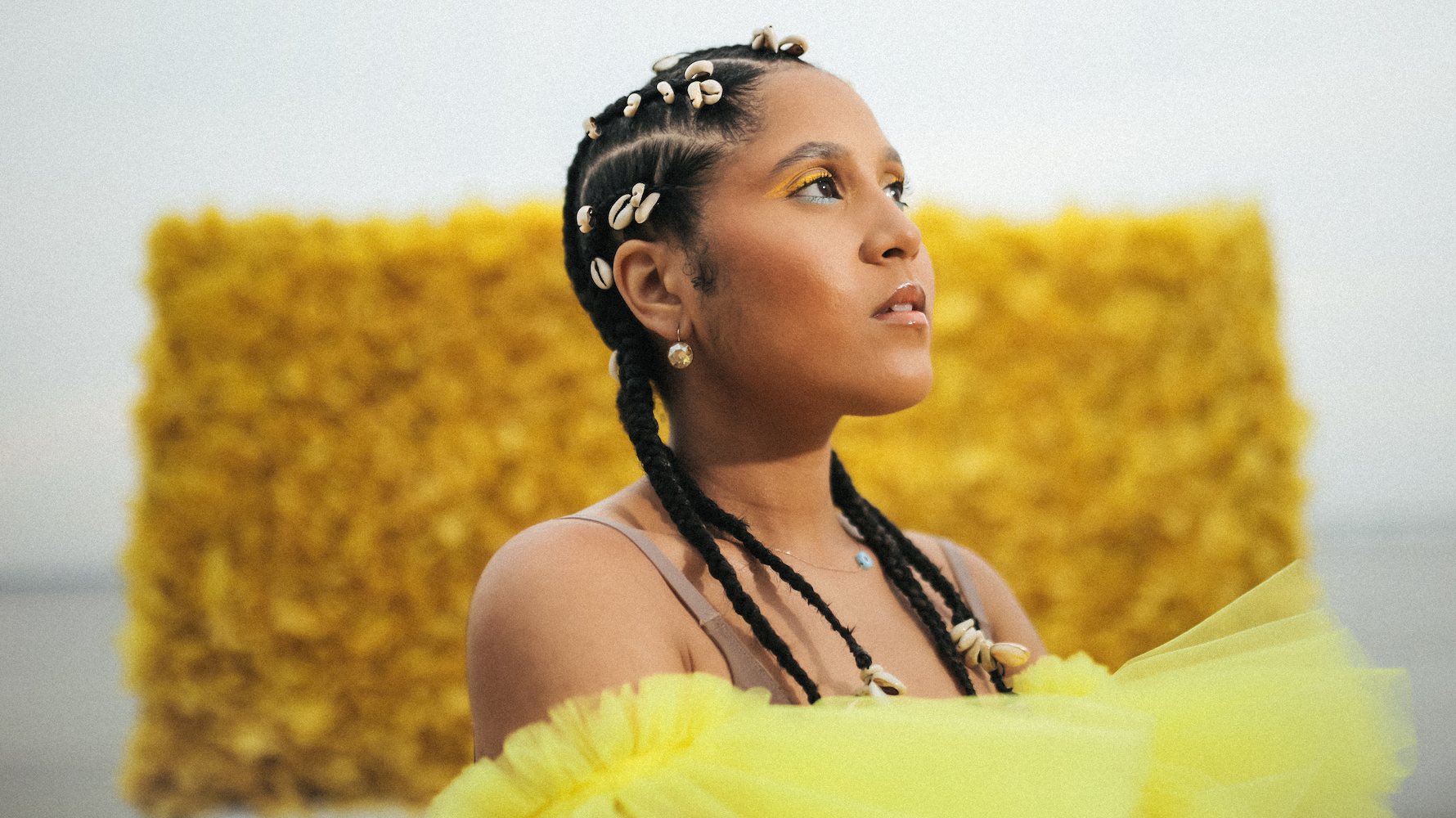 Aimee Meredith Cox
New York
Aimee Meredith Cox is a critical ethnographer, writer, and movement artist. She is the author of Shapeshifters: Black Girls and the Choreography of Citizenship (Duke 2015) and editor of Gender: Space (MacMillan 2018). Cox has performed and toured internationally with Ailey II and the Dance Theatre of Harlem and has choreographed performances as interventions in public and private space in Newark, Philadelphia, and Brooklyn. Cox is also a yogi of many decades. Yoga is integral to her praxis and her overall research and pedagogical commitments. Cox leads yoga teacher trainings as well as advanced study and continuing education workshops around the globe. She is currently at work on two book projects and a performance ethnographic intervention based on research among Black communities in Cincinnati, Ohio. This overall project is called "Living Past Slow Death." Shapeshifters earned the 2016 Victor Turner Book Prize in Ethnographic Writing, and an Honorable Mention from the 2016 Gloria E. Anzaldúa Book Prize, as well as the 2017 Book award from the Society for the Anthropology of North America. Cox was a Ford Foundation Postdoctoral Fellow, a recipient of the Nancy Weiss Malkiel Award, and has served as the Virginia C. Gildersleeve Professorship from Barnard College.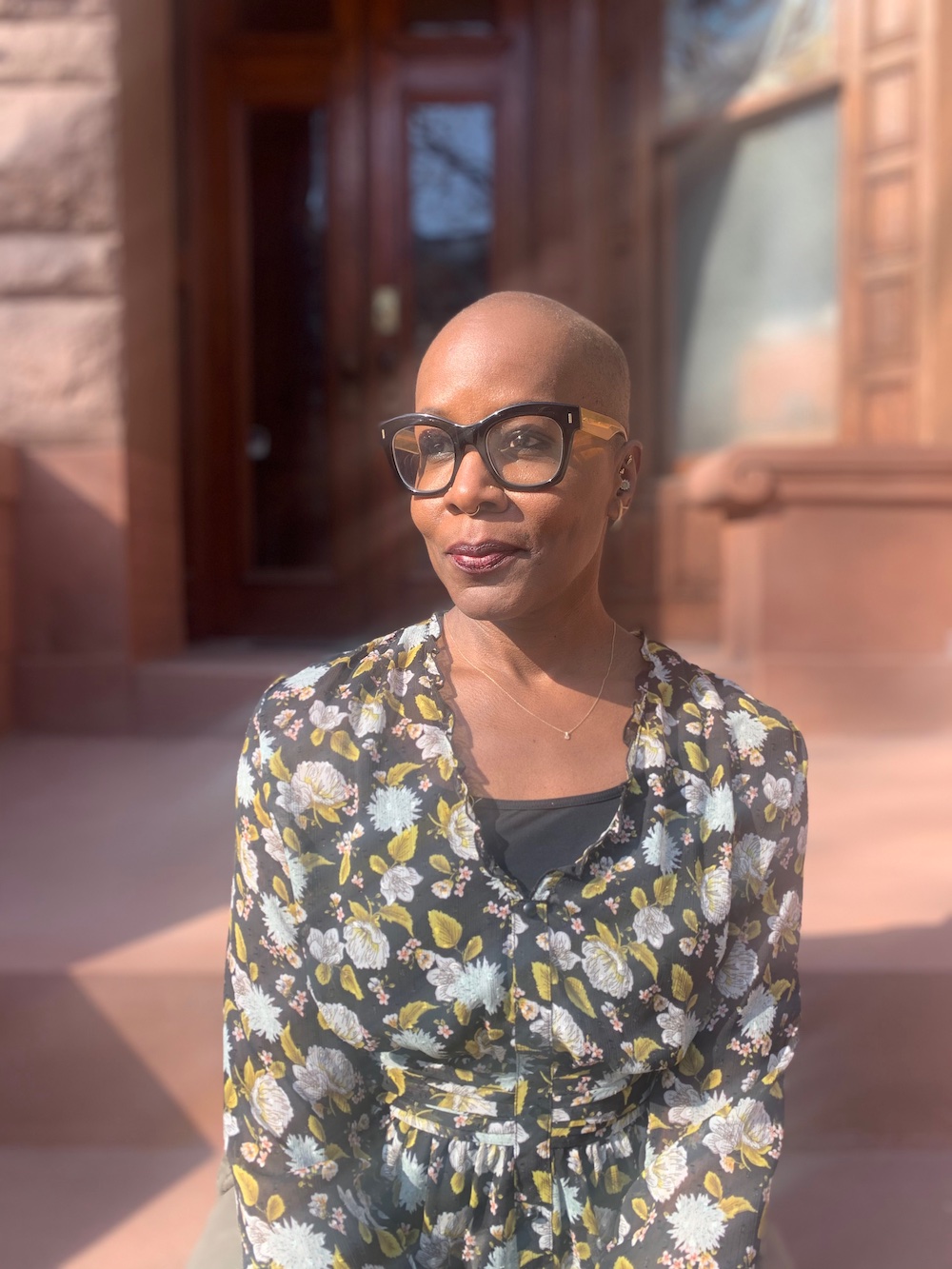 Javiela Evangelista
New York
As a public anthropologist, Javiela Evangelista engages in participatory research that counters inequalities, particularly at the intersections of citizenship and racialization in the Caribbean and the African Diaspora. Evangelista's book project is an ethnographic analysis of the largest case of mass statelessness in the western hemisphere, the contemporary denationalization of Dominicans of Haitian descent in the Dominican Republic. This research has been supported by a Fellowship at the Mahindra Humanities Center at Harvard University, Andrew Mellon Foundation, Social Science Research Council (SSRC), the Professional Staff Congress-CUNY Foundation, and a Fellowship at the Center for Place, Culture, and Politics (CPCP) at CUNY. Her work has also been featured in National Political Science Review and Interdisciplinary Team Teaching (Palgrave). Evangelista is an Assistant Professor of African American Studies at New York City College of Technology, one of the campuses of the City University of New York (CUNY).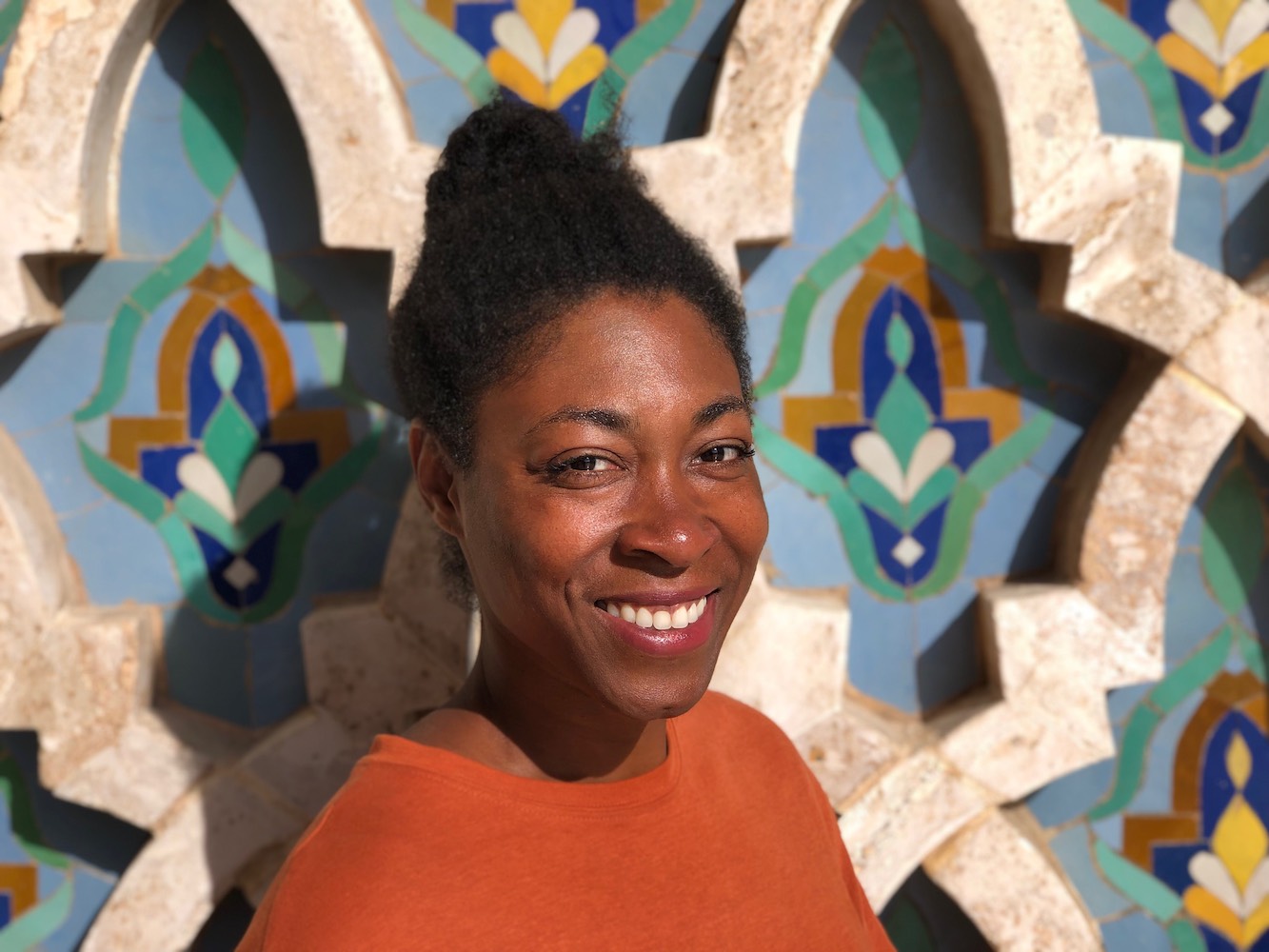 Ayana Evans
New York
Ayana Evans's guerilla-style performances have been staged at El Museo del Barrio, The Barnes Foundation, The Bronx Museum, Crystal Bridges Museum, Queens Museum, and a variety of free public locations. Her performances have been reviewed in the New York Times, BOMB Magazine, ArtNet, Hyperallergic, and New York Magazine's The Cut. She was a 2017–2018 awardee of the Franklin Furnace Fund for performance, 2018 New York Foundation of the Arts (NYFA) Fellow for Interdisciplinary Arts, 2021–2022 Jerome Hill Artist Fellow, 2021–22 Professor of the Practice at Brown University, and 2022 Chamberlain Award winner at Headlands Art Center. Her past residencies include Yaddo, Skowhegan School of Painting and Sculpture, and Robert Blackburn Printmaking Workshop. Evans's most recent project developed a career fair and outdoor projection series that welcomed over 150 formerly incarcerated individuals and transformed the job hunting space into a fun environment. Evans is currently a lecturer at Brooklyn College and NYU.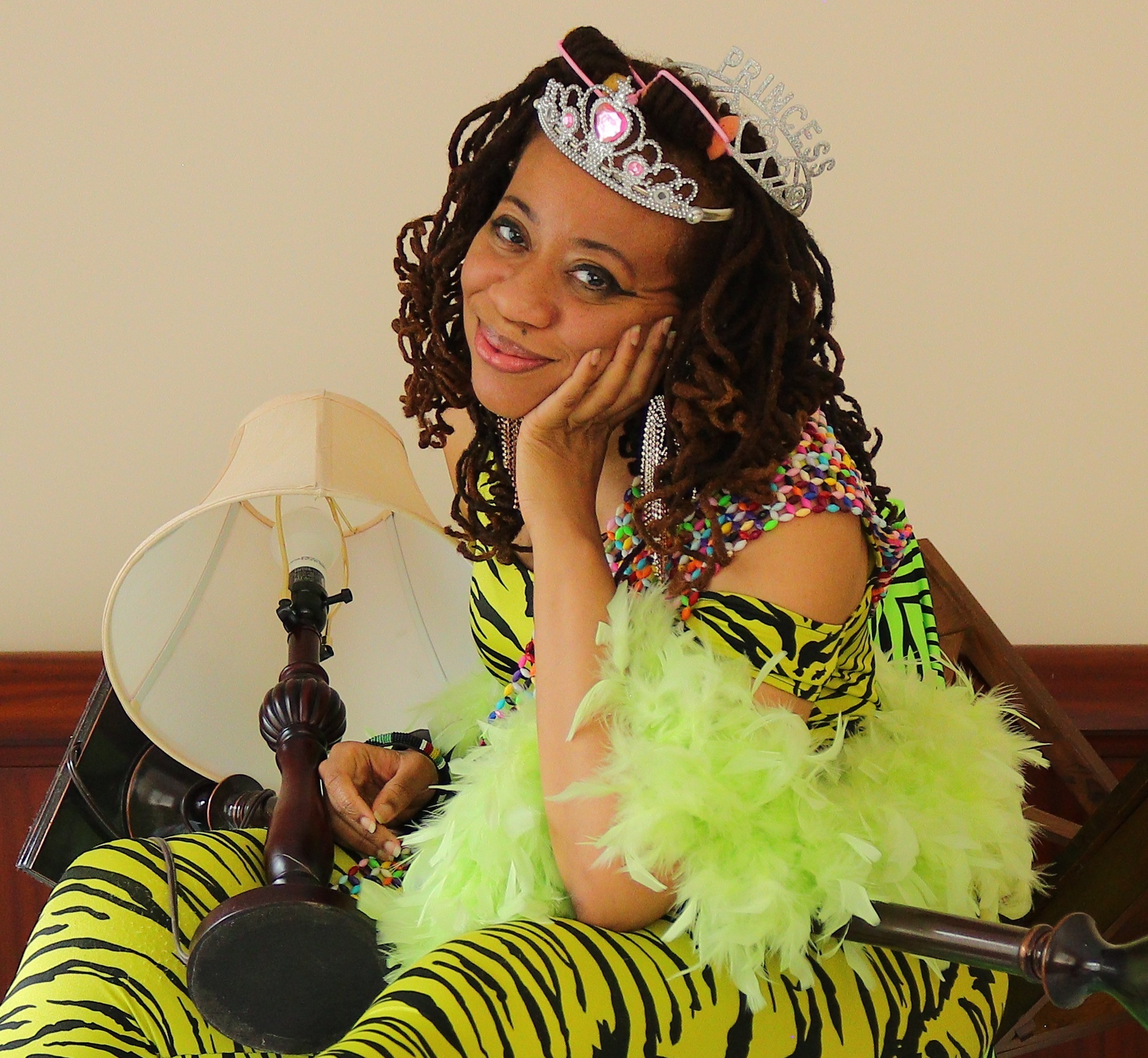 Denise Ferreira da Silva
Vancouver
Denise Ferreira da Silva is an academic and practicing artist. She is the author of Toward a Global Idea of Race (2007), A Dívida Impagavel (2019), Unpayable Debt (2022) and co-editor (with Paula Chakravartty) of Race, Empire, and the Crisis of the Subprime (2013). Her several articles have been published in leading interdisciplinary journals, such as Social Text, Theory, Culture & Society, PhiloSOPHIA, Griffith Law Review, Theory & Event, The Black Scholar, to name a few. Her artistic works includes the films Serpent Rain (2016), 4Waters-Deep Implicancy (2018), Soot Breath/Corpus Infinitum (2020), in collaboration with Arjuna Neuman; and the relational art practices Poethical Readings and Sensing Salon, in collaboration with Valentina Desideri. She has exhibited and lectured at major art venues and written for publications for major art events and publishing venues.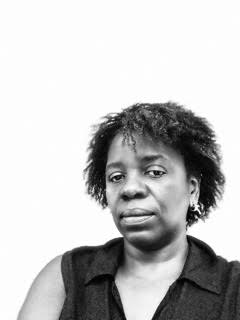 Ja'Tovia Monique Gary
Dallas
Ja'Tovia Monique Gary is a filmmaker and multidisciplinary artist working across film, video art, sculpture, and installation. Gary aims to destabilize notions of objectivity and neutrality in nonfiction storytelling by asserting a Black feminist subjectivity in films and installations that serve as reparative gestures for the distorted histories through which Black life is often viewed. Black sociality, familial bonds, the interiority of Black women and femmes, and the global efforts towards liberation often pull focus in Gary's multivalent works. The artist has exhibited at the Hammer Museum, The Museum of Modern Art, The Whitney Museum, MoMA PS1, the Schomburg Center, Anthology Film Archives, Locarno Film Festival, Brooklyn Academy of Music, Centre Pompidou, Film at Lincoln Center, and Harvard Film Archives, among others. Gary has received fellowships from the Radcliffe Institute for Advanced Study, Creative Capital, and Field of Vision, and is a 2022 Guggenheim Fellow.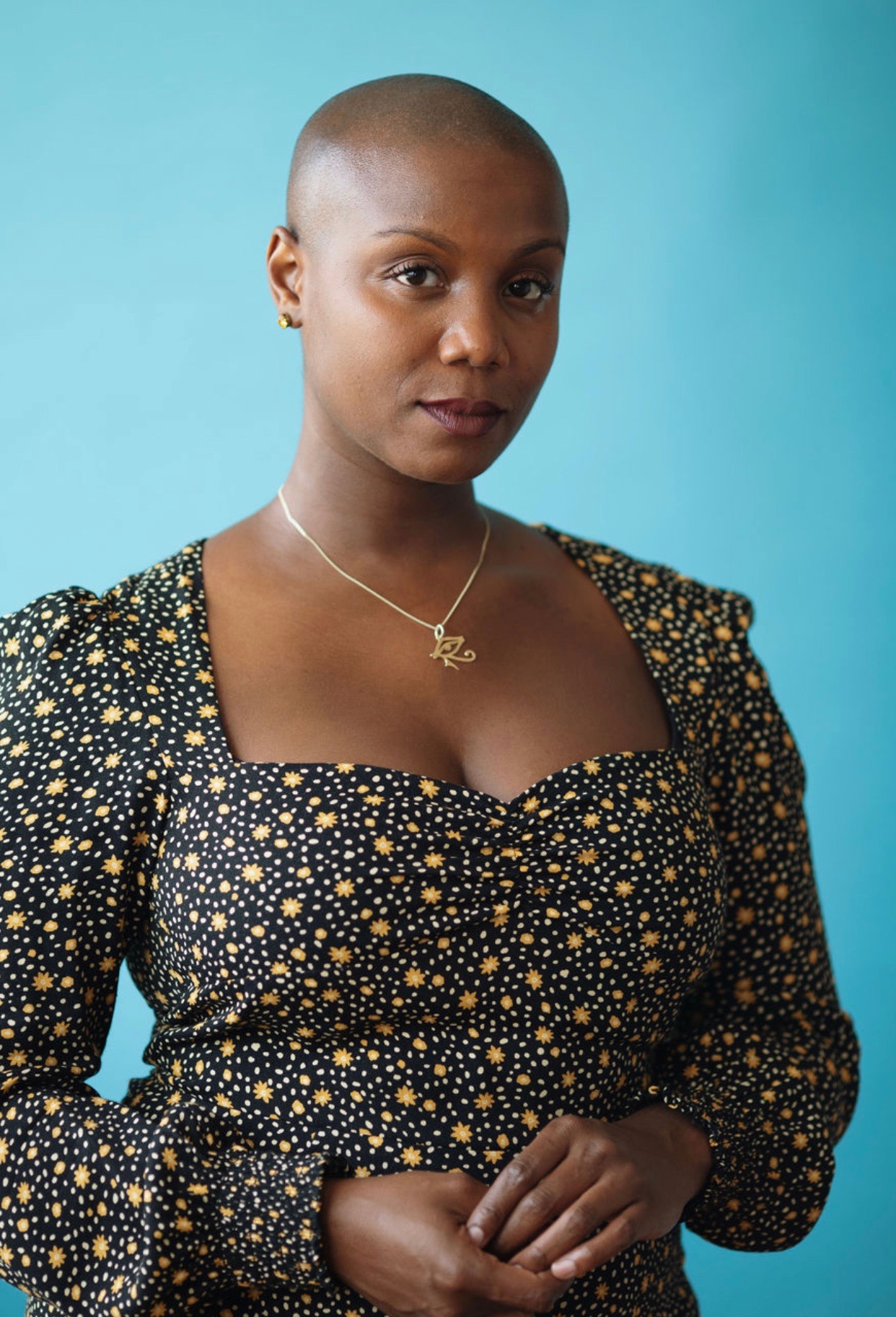 aracelis girmay
Brooklyn
aracelis girmay is the author of three books of poems, most recently the black maria. She is also the author of three picture books. Central to her practice are her essays and works with paper/collage. girmay is the editor of How to Carry Water: Selected Poems of Lucille Clifton and is on the editorial board of the African Poetry Book Fund. She lives and teaches in New York.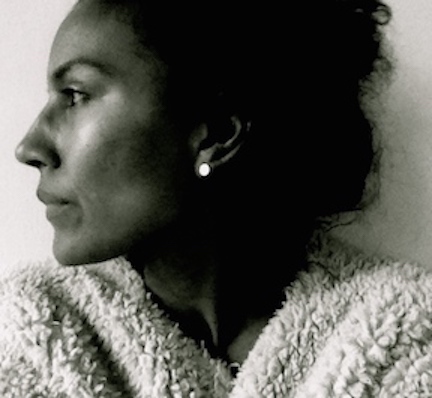 Kaiama L. Glover
New York
Kaiama L. Glover is Ann Whitney Olin Professor of French and Africana Studies and Faculty Director of the Digital Humanities Center at Barnard College, Columbia University. She has written extensively about Caribbean literature, gender, and postcoloniality in such works as A Regarded Self: Caribbean Womanhood and the Ethics of Disorderly Being and Haiti Unbound: A Spiralist Challenge to the Postcolonial Canon, and she is the prize-winning translator of several works of Haitian prose fiction and francophone non-fiction, including Frankétienne's Ready to Burst, Marie Chauvet's Dance on the Volcano, René Depestre's Hadriana in All My Dreams, Françoise Vergès's The Wombs of Women: Capitalism, Racialization, and Feminism, and Maboula Soumahoro's Black is the Journey, Africana the Name. Her current projects include an intellectual biography titled, "For the Love of Revolution: René Depestre and the Poetics of a Radical Life" and a translation of Yanhick Lahens's Douces déroutes. She is also at work on a documentary titled, "Black Diva Saves the World." Her scholarly and translation work has been supported by fellowships at the Columbia Institute for Ideas and Imagination in Paris, the New York Public Library Cullman Center, the PEN/Heim Foundation, the National Endowment for the Arts, the National Endowment for the Humanities, and the Mellon Foundation. She is a regular contributor to the New York Times Book Review and is the co-host of WRITING HOME | American Voices from the Caribbean.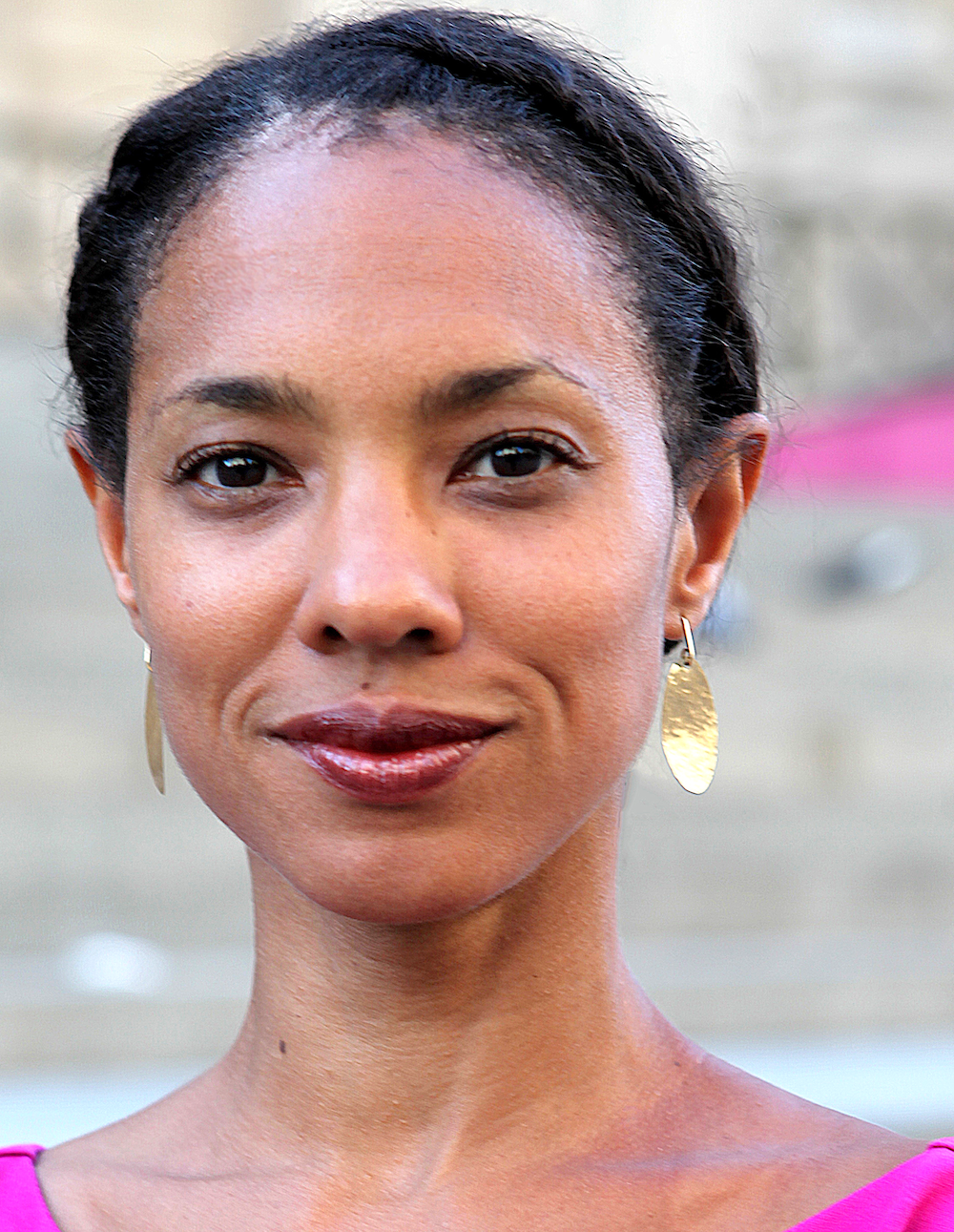 dream hampton
Detroit
dream hampton is an award-winning filmmaker and writer from Detroit. Her most recent works include the short films LA Opera's "We Hold These Truths" (2022) and the award winning "Freshwater" (2022), which made its debut at Museum of Contemporary Art Detroit. Selected works include Frameline feature documentary Treasure (2015) and the Emmy-nominated Surviving R. Kelly, which broke ratings records and earned her a Peabody Award. In 2019, hampton was named one of TIME 100's most influential people in the world.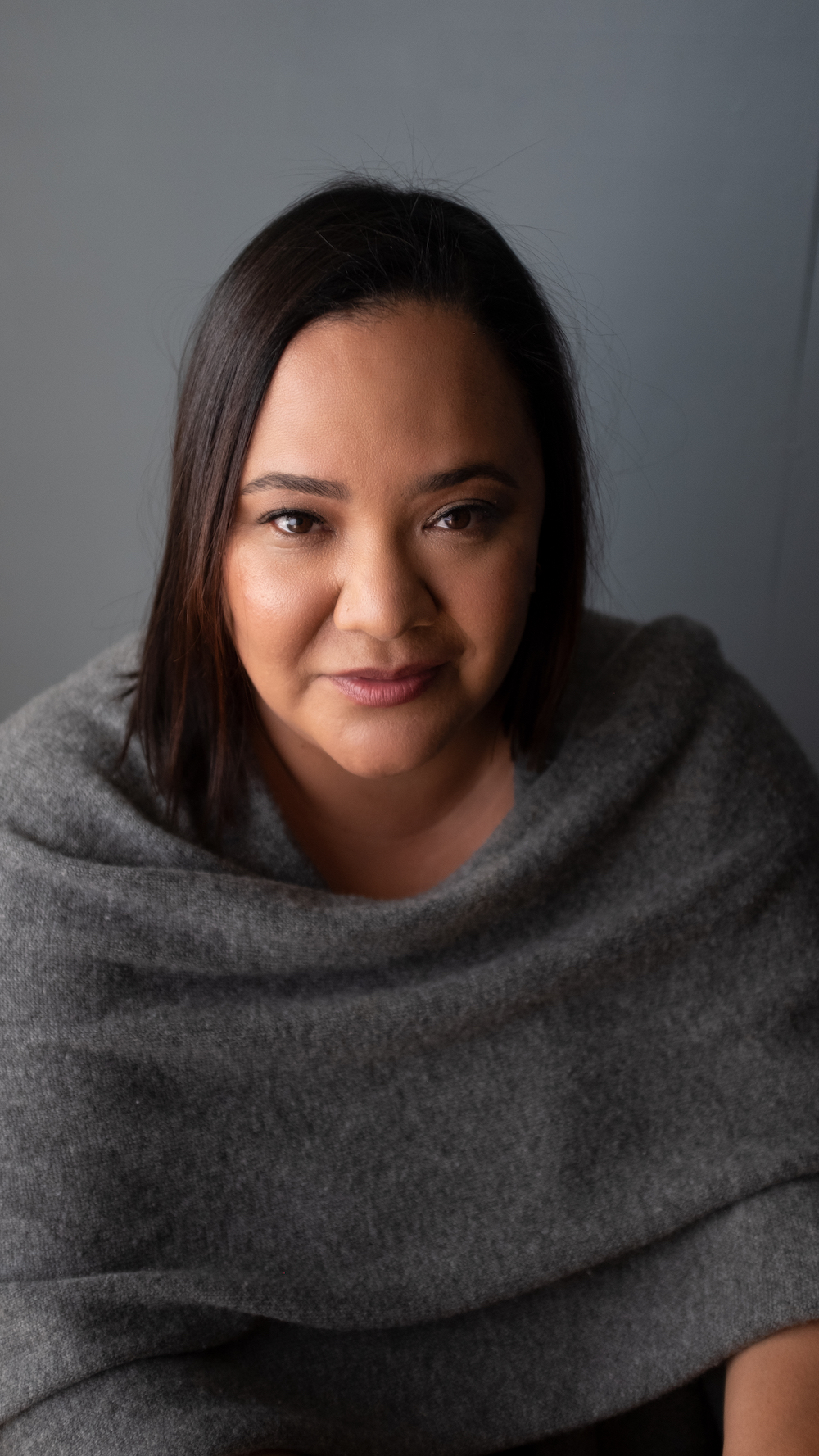 Saidiya Hartman
New York
Saidiya Hartman is the author of Scenes of Subjection: Terror, Slavery, and Self-Making in Nineteenth-Century America (Oxford, 1997, Norton, 2022); Lose Your Mother: A Journey Along the Atlantic Slave Route (Farrar, Straus & Giroux, 2007) and Wayward Lives, Beautiful Experiments (Norton, 2019), which received the National Book Critics Circle Award for Criticism, and the PEN/John Kenneth Galbraith Award for Nonfiction, the Mary Nickliss Prize from the Organization of American Historians, the Judy Grahn Prize for Lesbian Nonfiction, and the John Hope Franklin Prize from the American Studies Association. She received a MacArthur Fellowship in 2019 and was nominated as a member of the American Academy of Arts and Sciences in 2022. She is University Professor at Columbia University.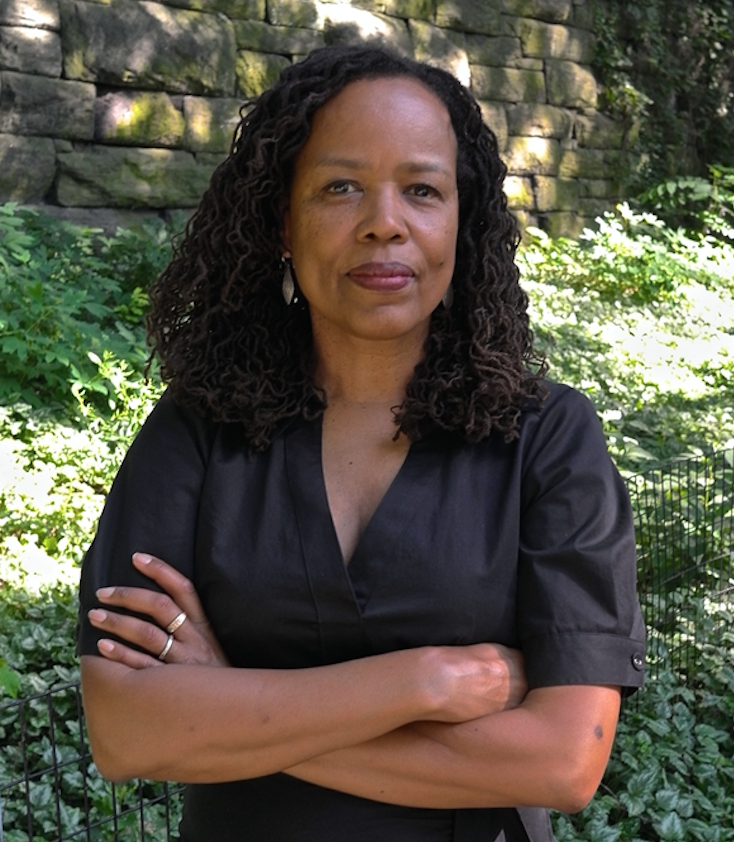 Leslie Hewitt
Houston and New York
Leslie Hewitt's approach to photography and sculpture reimagines the art historical still life genre from a post-minimalist perspective. Her geometric compositions, which she frames and crystallizes through the disciplines of photography and film theory, respectively, are spare assemblages of ordinary effects and materials, suggesting the porosity between intimate and sociopolitical histories. Interested in the mechanisms behind the construction of meaning and memory, she decisively challenges both by unfolding manifestly formal, rather than didactic, connections. Her distinct play on syncopation and juxtaposition makes her work discursive and layered. She also works with site-specific installation, autonomous sculptures, collage and the moving image as modalities to contend equally with shifting notions of space and time.
Hewitt has held residencies at the Studio Museum in Harlem, the Museum of Fine Arts, Houston, Project Row Houses, the Radcliffe Institute for Advanced Study at Harvard University, Konstepidemin in Göteborg, Sweden, and the American Academy in Berlin, Germany, amongst others.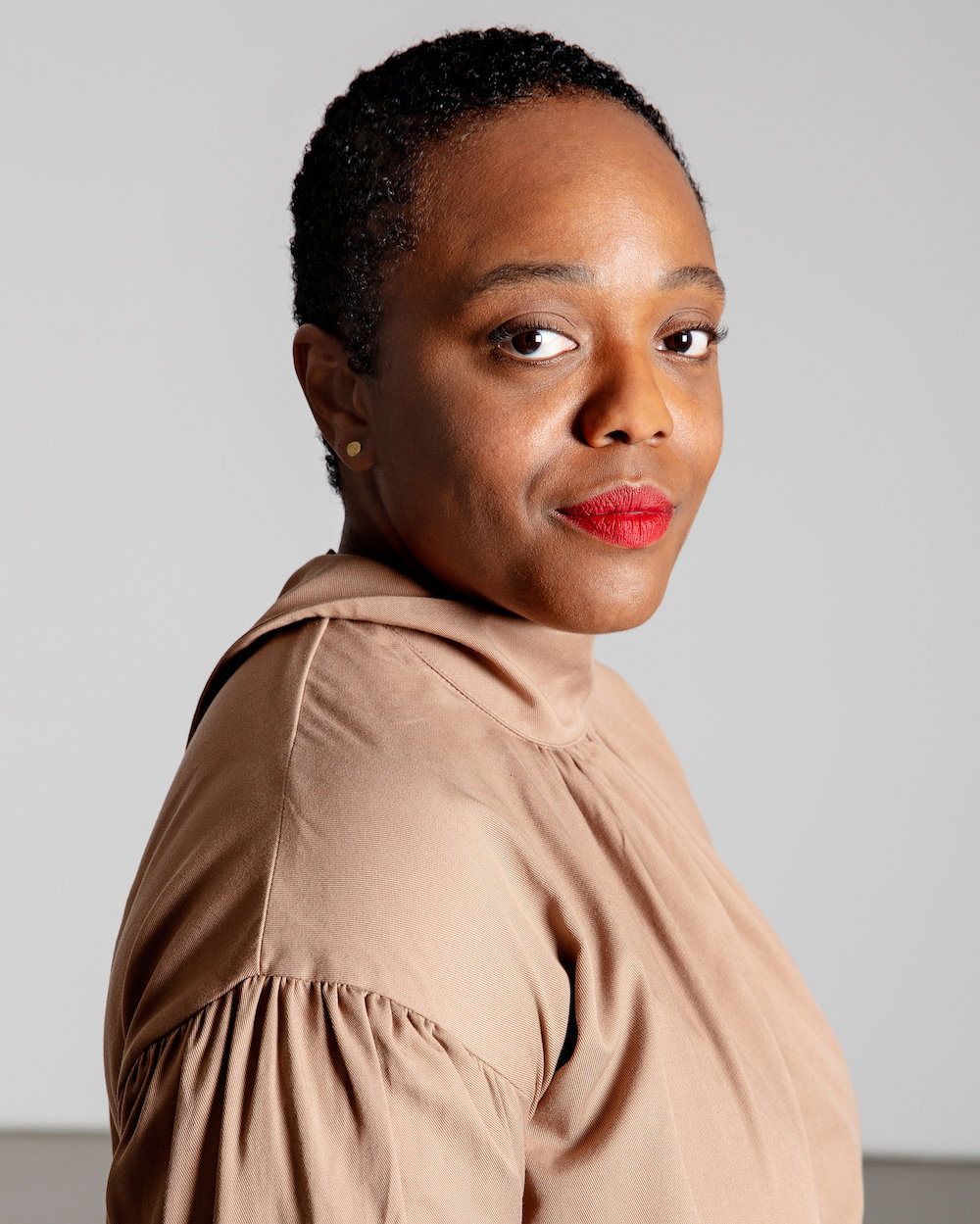 Madeleine Hunt-Ehrlich
New York
Madeleine Hunt Ehrlich is a filmmaker and artist. Her work has been screened all over the world including at the Guggenheim Museum and the Whitney Museum of Art in New York and in Film Festivals such as New Orleans Film Festival, Doclisboa, and Blackstar Film Festival. She was named on Filmmaker Magazine's 2020 "25 New Faces of Independent Cinema List" and is the recipient of a 2022 Creative Capital Award, a 2020 San Francisco Film Society Rainin Grant, a 2019 Rema Hort Mann Award, a 2019 UNDO fellowship, and grant, and a 2014 Princess Grace Award in film.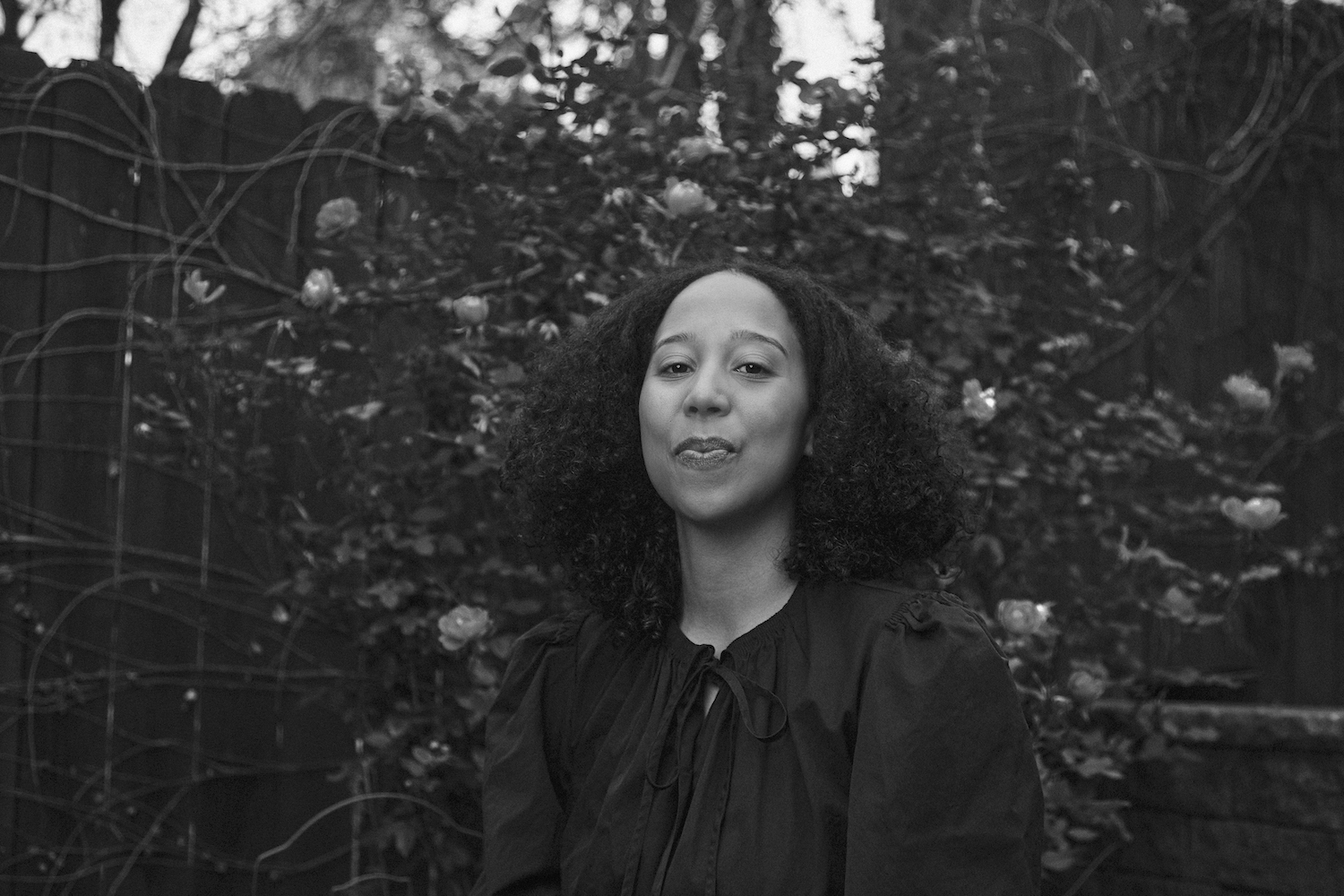 Zakiyyah Iman Jackson
Los Angeles
Zakiyyah Iman Jackson is Associate Professor of English and Director of the Center for Feminist Research at the University of Southern California. Professor Jackson is the author of Becoming Human: Matter and Meaning in an Antiblack World: winner of the Harry Levin First Book Prize from the American Comparative Literature Association, the Gloria Anzaldúa Book Award from the National Women's Studies Association, the Lambda Literary Book Award for LGBTQ Studies and is featured in Artforum magazine's "Best of 2021" issue. Her research explores the literary and aesthetic aspects of Western philosophical and scientific discourse and investigates the engagement of African diasporic literature, film, and visual art with the historical concerns, knowledge claims, and rhetoric of Western science and philosophy. Professor Jackson is at work on a second book, tentatively titled "Obscure Light: Blackness and the Derangement of Sex/Gender." Her articles can be found on her website, zakiyyahimanjackson.com.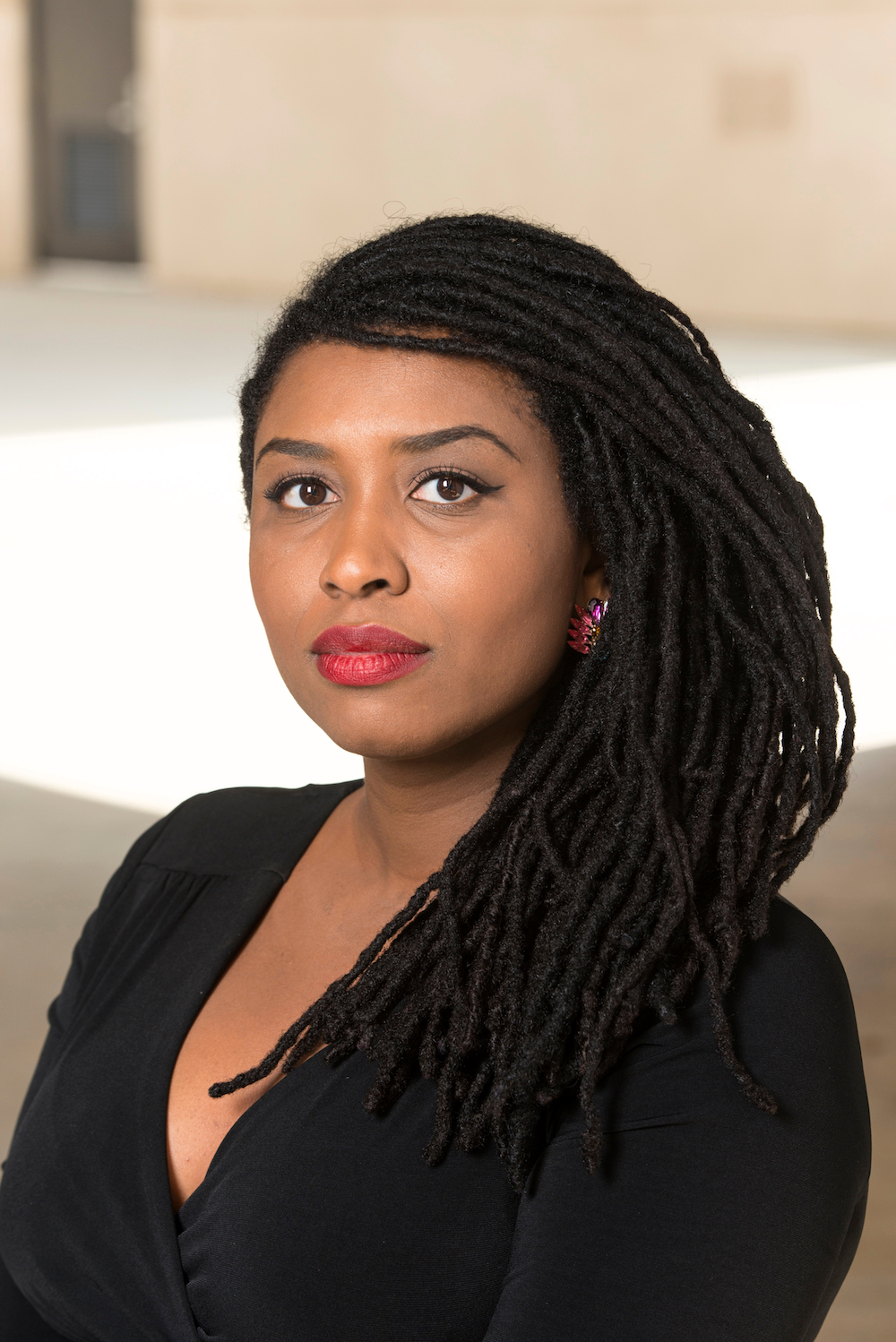 Sandra Jackson-Dumont
Los Angeles
Curator, author, educator, administrator, and public advocate for reimagining the role of art museums in society, Sandra Jackson-Dumont has served as Director and Chief Executive Officer of the new Lucas Museum of Narrative Art since January 2020. She oversees all curatorial, educational, public, and operational affairs for the fast-developing institution, including realization of the currently under construction 11-acre campus in Los Angeles, which includes a nearly 300,000-square-foot museum building and an expansive new park. Throughout her roles with some of the country's most renowned museums, including the Metropolitan Museum of Art, The Studio Museum in Harlem, the Whitney Museum of American Art, the Seattle Art Museum, and now the Lucas Museum, she has collaborated extensively with living artists, communities, creatives, and historical materials. Her work catalyzes the presence of increasingly dynamic and diverse audiences in cultural spaces while exploring issues of relevance.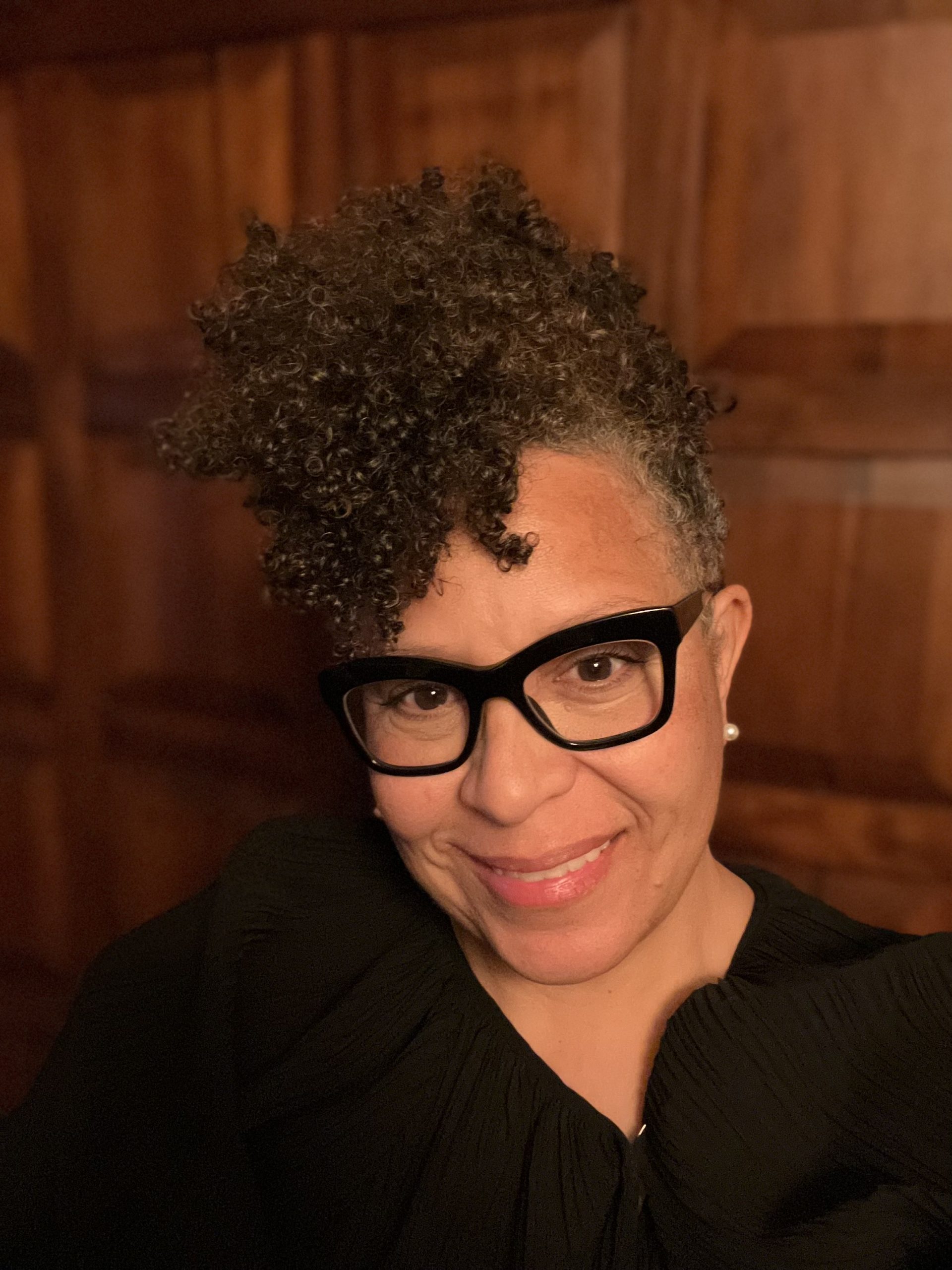 Zara Julius
Johannesburg
Zara Julius is an interdisciplinary social practice artist, researcher and vinyl selector based in Johannesburg, South Africa. She is also the founder of Pan-African creative research and cultural storytelling agency, KONJO. Her work is concerned with the relationship between performativity, frequency, concealment and fugitivity in the settler (post) colony, with a special focus on what we call the 'Global South'. Working with sound, video, performance and objects, Zara Julius' practice involves the collection, selection, collage and creation of archives (real, imagined and embodied) through extensive research projects. She is especially engaged in thinking through the internal workings of the Black sonic, and how they might help us imagine new futures, and experience different present(s). Zara holds a BAHons in social anthropology from the University of Cape Town and a MAFA in Fine Art from the University of the Witwatersrand.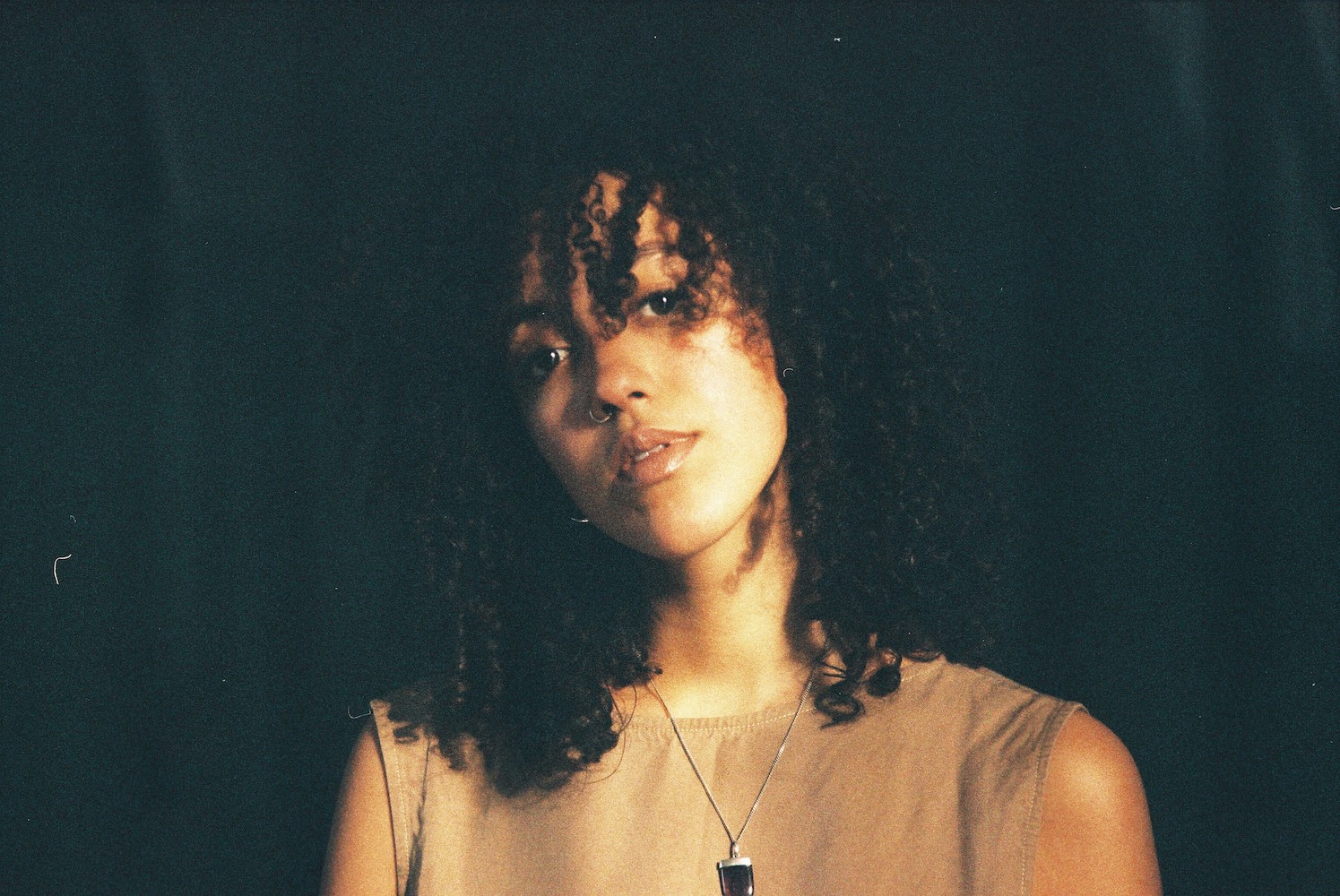 Lauren Kelley
New York and Houston
Lauren Kelley is an interdisciplinary artist who employs a wry wit when commenting on matters of innocence, race, and girlhood. At the core of her practice is a series of short, stop-motion animated videos that combine clay-mation with her brown, plastic dolls. For Kelley, dolls are the vehicle for navigating the tiny spaces existing between luxuries and necessities; palatable and unsavory sentiments; Black and non-black worlds. Currently she is developing a body of work inspired by mid-century American history and the grotesque charm of Todd Haynes' 1987 cult classic, "Superstar:The Karen Carpenter Story." Her work has been exhibited at the Studio Museum of Harlem, Tang Teaching Museum at Skidmore College and at PPOW in New York. She is a Creative Capital grantee and the former director of Manhattan's Sugar Hill Children's Museum of Art and Storytelling.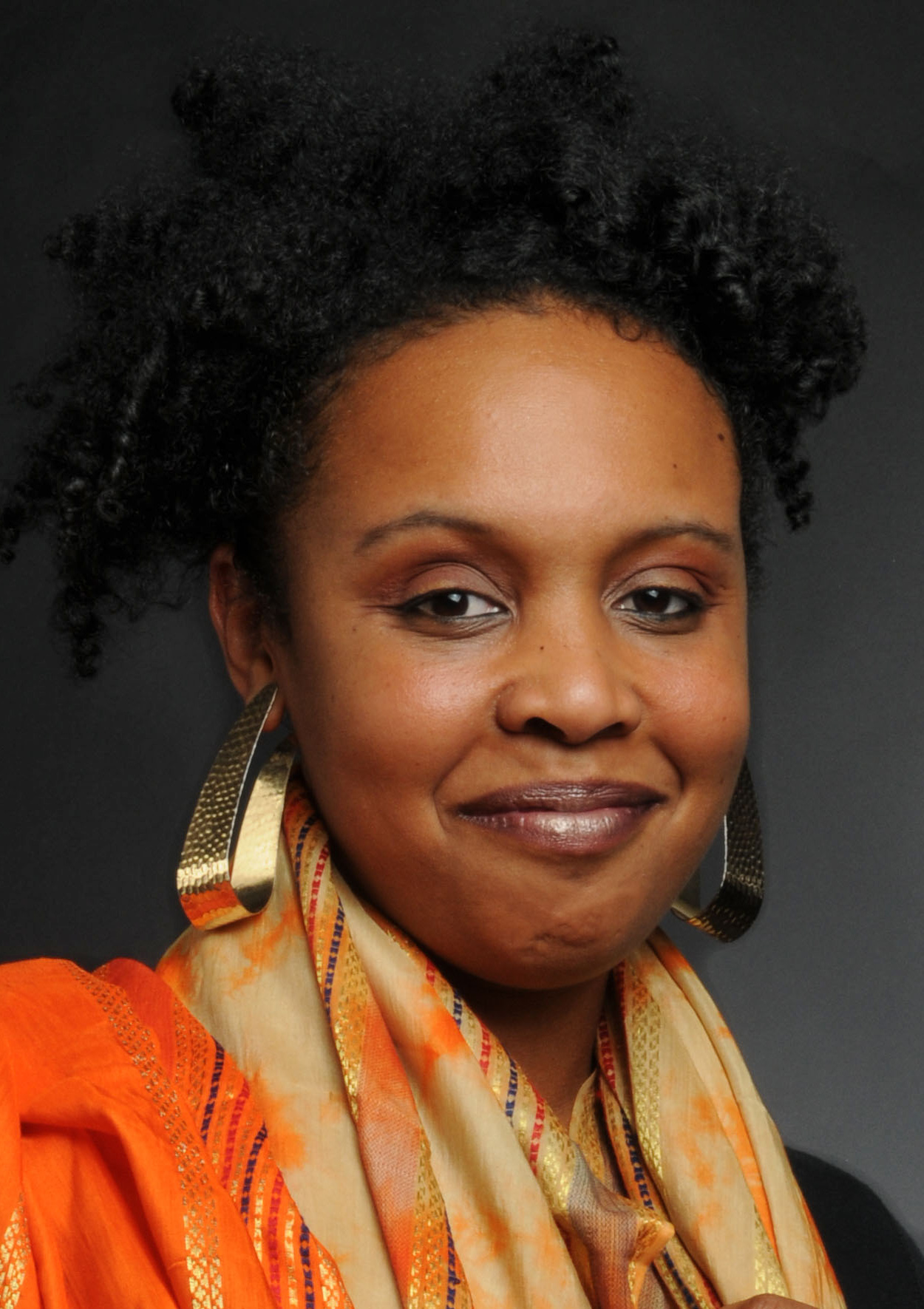 Bouchra Khalili
Berlin and Paris
Bouchra Khalili is a Moroccan visual artist and cultural activist. She works across film, video, installation, photography, printmaking and editorial platforms. Her work has been subject to many international solo exhibitions (MoMA, MFA Boston, Jeu de Paume, Palais de Tokyo, NBK Berlin…). She participated in major biennales and group shows (documenta, Venice biennale, Sydney Biennale, Sharjah Biennale, among others). She was awarded with multiple prizes, fellowships and grants. Originating from long and extended research, her interdisciplinary practice examines imperial and colonial continuums as epitomized by contemporary forced illegal migrations and the suppressed memory of anti-colonial struggles and international solidarity. Deeply informed by the legacy of post-independence avant-gardes and vernacular traditions from her native Morocco, Khalili's methodology develops strategies of storytelling at the intersection of history and micro-narratives. In her work, she emphasizes the civic function of art and invites us to meditate on the power of storytelling and collective fabulation as a form of resistance to dominant narratives and representations.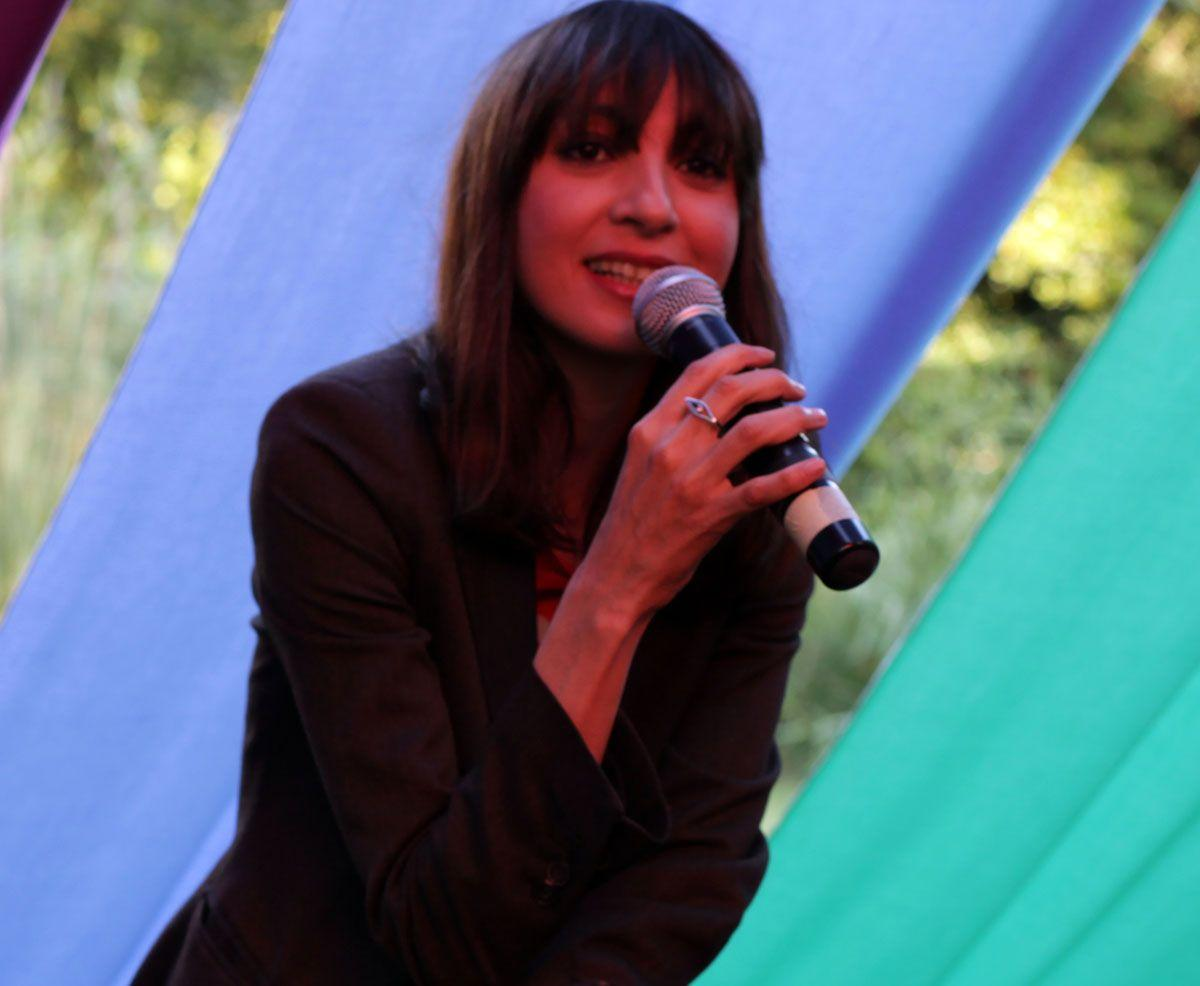 Grada Kilomba
Berlin
Grada Kilomba is an interdisciplinary artist, whose work draws on memory, trauma, gender, and post-colonialism, interrogating concepts of knowledge, power and violence. "What stories are told? How are they told? And told by whom?" are constant questions in Kilomba's body of work, to revise post-colonial narratives.
Kilomba is best known for her unique practice of storytelling, giving body, voice, and form to her own texts, she uses performance, staged reading, video, photography, publications, and installation.
Her works have been presented at: 10. Berlin Biennale; Documenta 14; 32. Bienal de São Paulo; The Power Plant, Toronto; Amant Art Foundation, New York; Palais de Tokyo, Paris; and Castello di Rivoli, among others. Kilomba is the co-curator of the 35th Biennial of São Paulo, taking place in Brazil in 2023.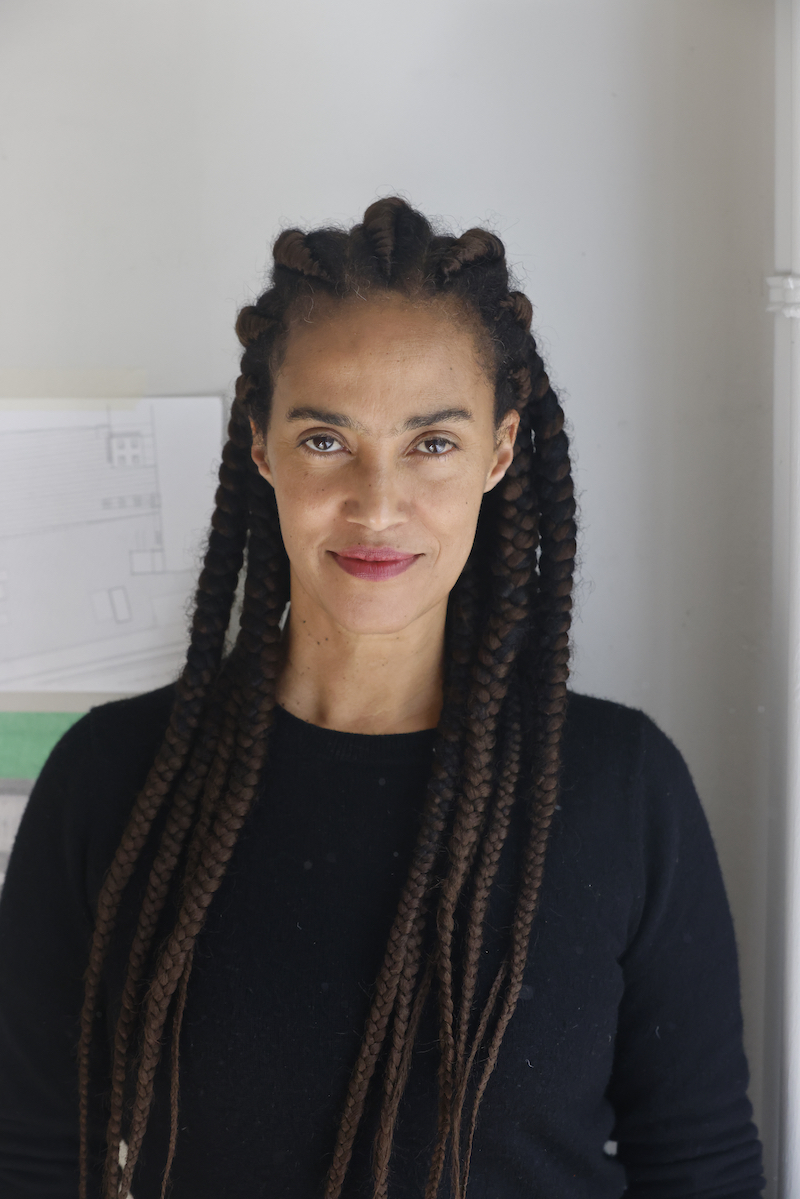 Daniella Rose King
London
Daniella Rose King is a writer and curator concerned with artistic practices of the Caribbean and diaspora with a particular focus on feminist readings of transatlantic geographies and their histories of extraction. She is Adjunct Curator, Caribbean Diasporic Art, Hyundai Tate Research Centre: Transnational, where she works closely with the curatorial teams at both Tate Britain and Tate Modern, and recently worked on the landmark exhibition Life Between Islands: Caribbean-British Art 1950s-Now (2021-22). She was an 2021-22 Art Hx Interpretive Fellow, Princeton University; 2021-22 Iniva Research Network Associate; a mentor for the 2020 Curatorial and Art Writing Fellowship, NLS Kingston, Jamaica; and the 2017-2020 Whitney-Lauder Curatorial fellow at the Institute of Contemporary Art, University of Pennsylvania, where she curated The Last Place They Thought Of (2018) and Deborah Anzinger: An Unlikely Birth (2019). She holds an MA in Curating Contemporary Art from the Royal College of Art, London.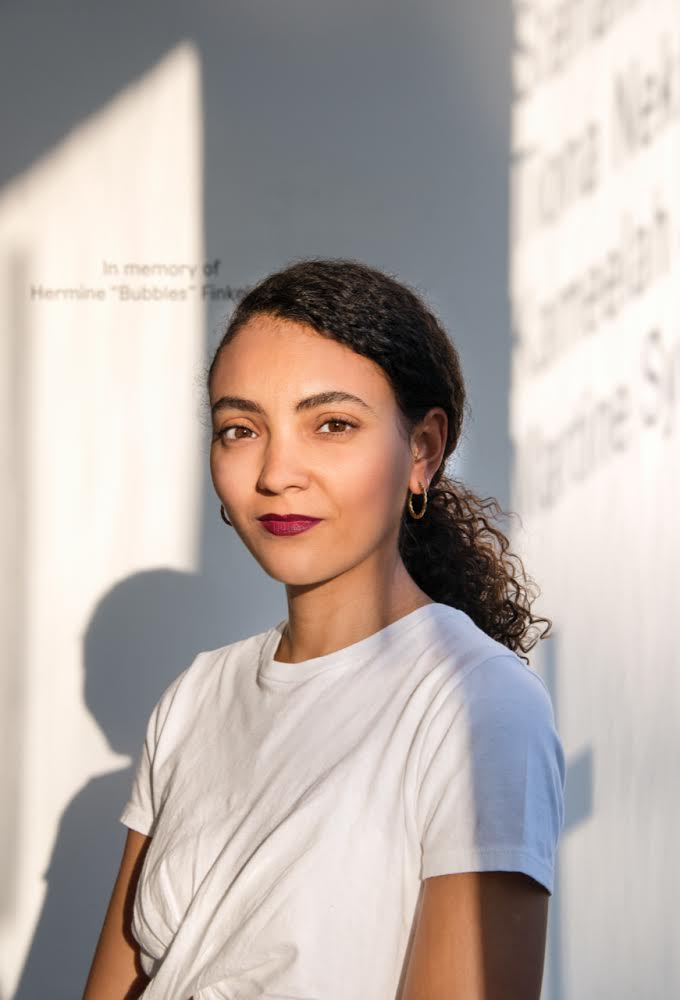 Autumn Knight
New York
Autumn Knight is a New York–based interdisciplinary artist working with performance, installation, video and text. Knight's video and performance work have been viewed within several institutions including the Whitney Museum of American Art and The Kitchen. Knight is the recipient of the 202–-2022 Nancy B. Negley Rome Prize in Visual Arts and a 2022-2023 Guggenheim Fellowship.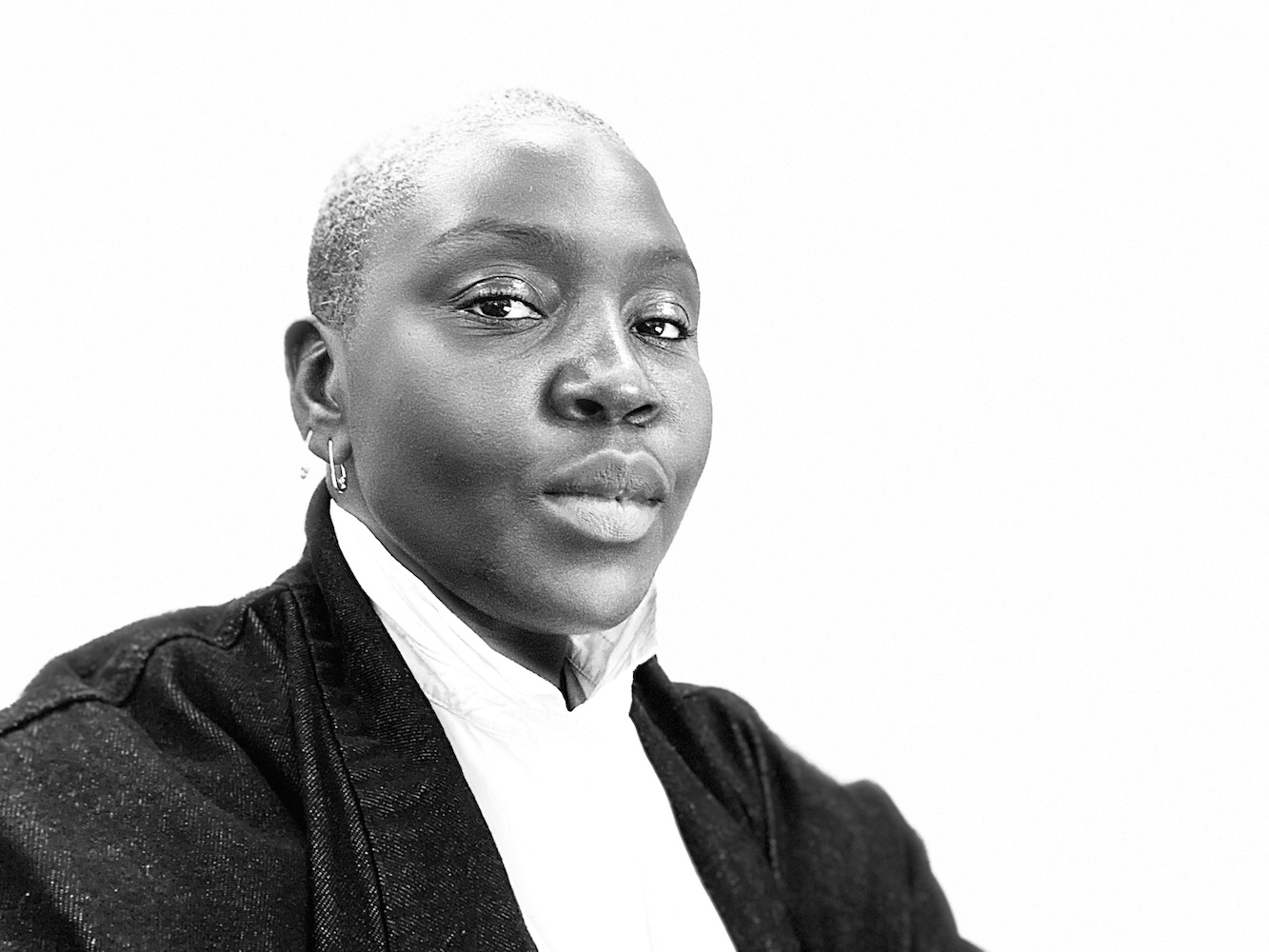 Negarra A. Kudumu
Seattle
Negarra Kudumu is an interlocutor working at the intersection of art and healing with a focus on contemporary art from the Pacific Northwest, Africa, South Asia, and their respective diasporas. She is a priestess in the Brama Con Brama lineage of Palo Monte; a lay person in the Pimienta lineage of Lukumi; a practitioner of Muerterismo, Espiritismo Cruzado, Conjure, and a level II Reiki practitioner. She resides in Seattle, WA where she focuses on client facing work in art and healing as a contemporary art curator, independent scholar, coach, teacher, content producer, and healer.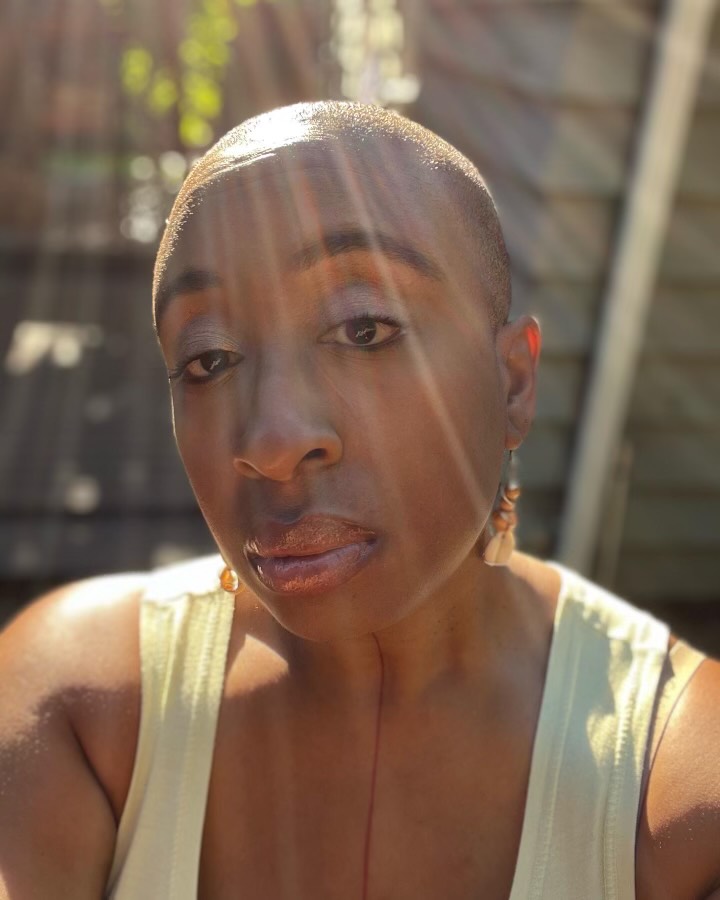 Las Nietas de Nonó
San Antón, Carolina, Puerto Rico
The afro-diasporic siblings, mulowayi and mapenzi, are Las Nietas de Nonó. In their creative process, they evoke ancestral memory through personal archives. Their practice incorporates performance, found objects, organic materials, ecology, fiction, video and installation. In 2016, they created Ilustraciones de la Mecánica, a multimedia installation that was later commissioned by the 10th Berlin Biennial (2018) and the 79th Whitney Biennial (2019). They have received the United States Artist Award (2018), The Art of Change from the Ford Foundation (2017), and the Global Arts Fund from the Astraea Lesbian Foundation for Justice (2017 & 2020). Their art has been shown in Puerto Rico, Dominican Republic, Haiti, Cuba, Ecuador, the US, the UK, Norway, and Germany. In 2019, they co-founded Parceleras Afrocaribeñas, an organization run by Black womxn, where spaces for environmental and racial justice are created in the face of industrial developments that threaten their barrio of San Antón, Carolina, Puerto Rico. Las Nietas de Nonó are preparing for their first solo exhibition, opening September 2022 at Artists Space, New York.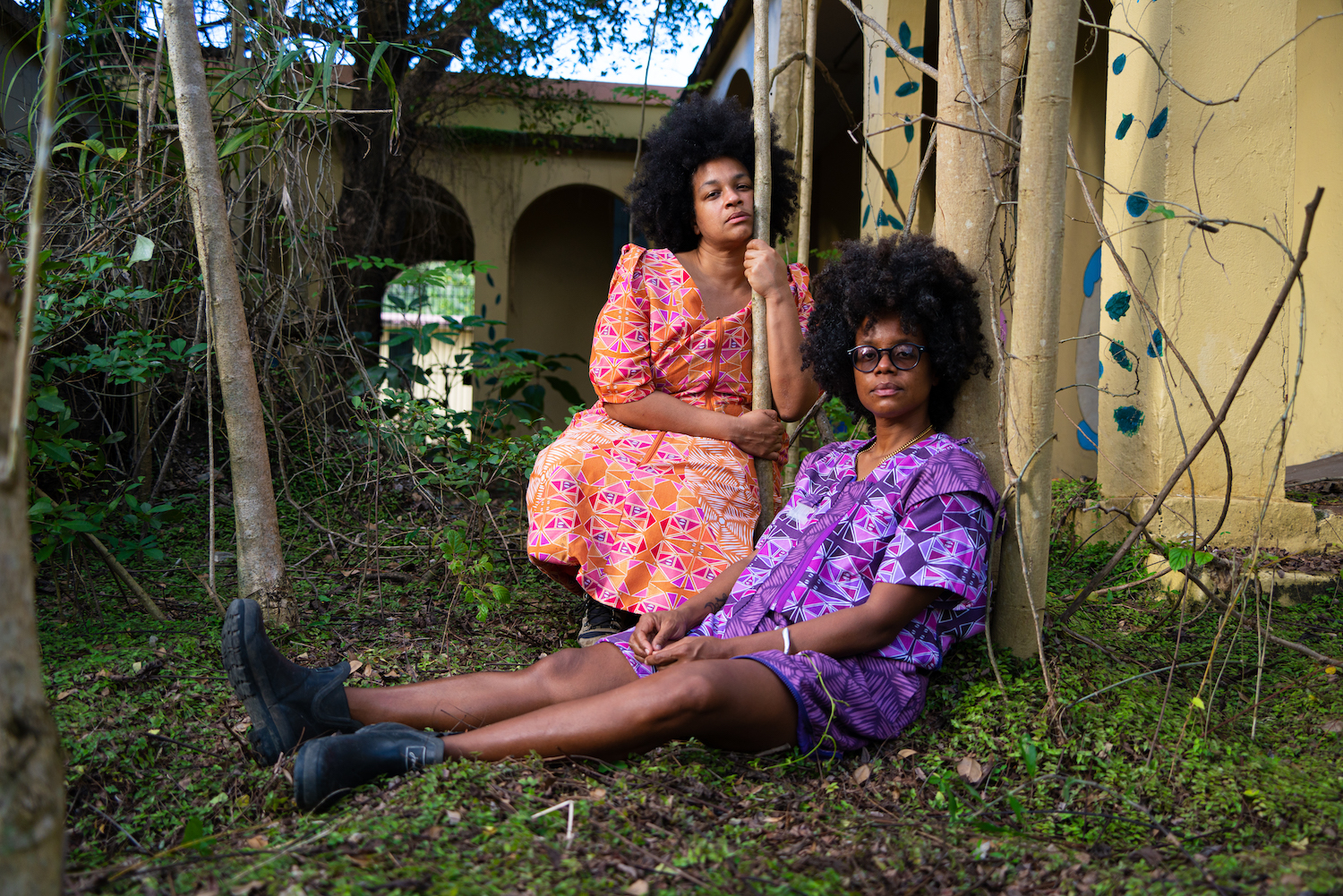 Gail Lewis
London
Gail Lewis is Presidential Visiting Professor at Yale University (2021-22) and Reader Emerita in the Department of Psychosocial Studies at Birkbeck College and Senior Visiting Research Fellow at the Department of Gender Studies, LSE. She trained, first, as a Psychodynamic Psychotherapist and then as a Psychoanalytic Psychotherapist at the Tavistock Clinic. Her political subjectivity was formed in the intensities of black feminist and anti-racist struggle and through a socialist, anti-imperialist lens. She was a member of the Brixton Black Women's Group and one of the founder members of the Organisation of Women of African and Asian Descent, Britain's first national organization for black and other women of color. She organizes her thinking through the category 'experience' which she conceives as a vector of both the felt senses and an analytic in the production of meaning and knowing otherwise. She is currently writing a book on Black feminism in Britain and has written on feminism, intersectionality, the welfare state and citizenship, psychoanalysis and Black feminism, and the psychosocial dynamics of racialised-gendered experience.
Diane Lima
Salvador/São Paulo, Brazil
Diane Lima is an independent curator, writer and is a key Black feminist voice in Brazilian contemporary art. She is part of the curatorial team of the 35th Bienal de São Paulo that will take place in 2023, and the curatorial committee for the new longterm exhibition of the collection of the Museum of Contemporary Art of the University of São Paulo (MAC-USP). Based between São Paulo and Salvador, she holds a MA in communication and semiotics from Pontifícia Universidade Católica de São Paulo and was one of the Brazilians awarded in 2021 by the Ford Foundation Global Fellowship. Her previous projects include the curatorship of the exhibitions "Paulo Nazareth: Vuadora" (Pivô, São Paulo, 2022); Antônio Obá: Path (Oude Kerk, Amsterdam, 2022) and Frestas – 3rd SESC-SP Arts Triennial – "The river is a serpent" (São Paulo 2020–21). She also created in 2015 the radical education program AfroTranscendence and the residency program PlusAfroT (Villa Waldberta, Munich). Between 2016 and 2017 she was the curator of the program Absent Dialogues (Itaú Cultural, São Paulo) and in 2018 and 2019 of the Valongo International Image Festival in Santos, São Paulo. Her lectures, participations and texts have resonated in several publications and institutions as MoMa, NYU, The Brooklyn Rail, Foam, Netflix and many others and her next book will be released later this year by Fósforo.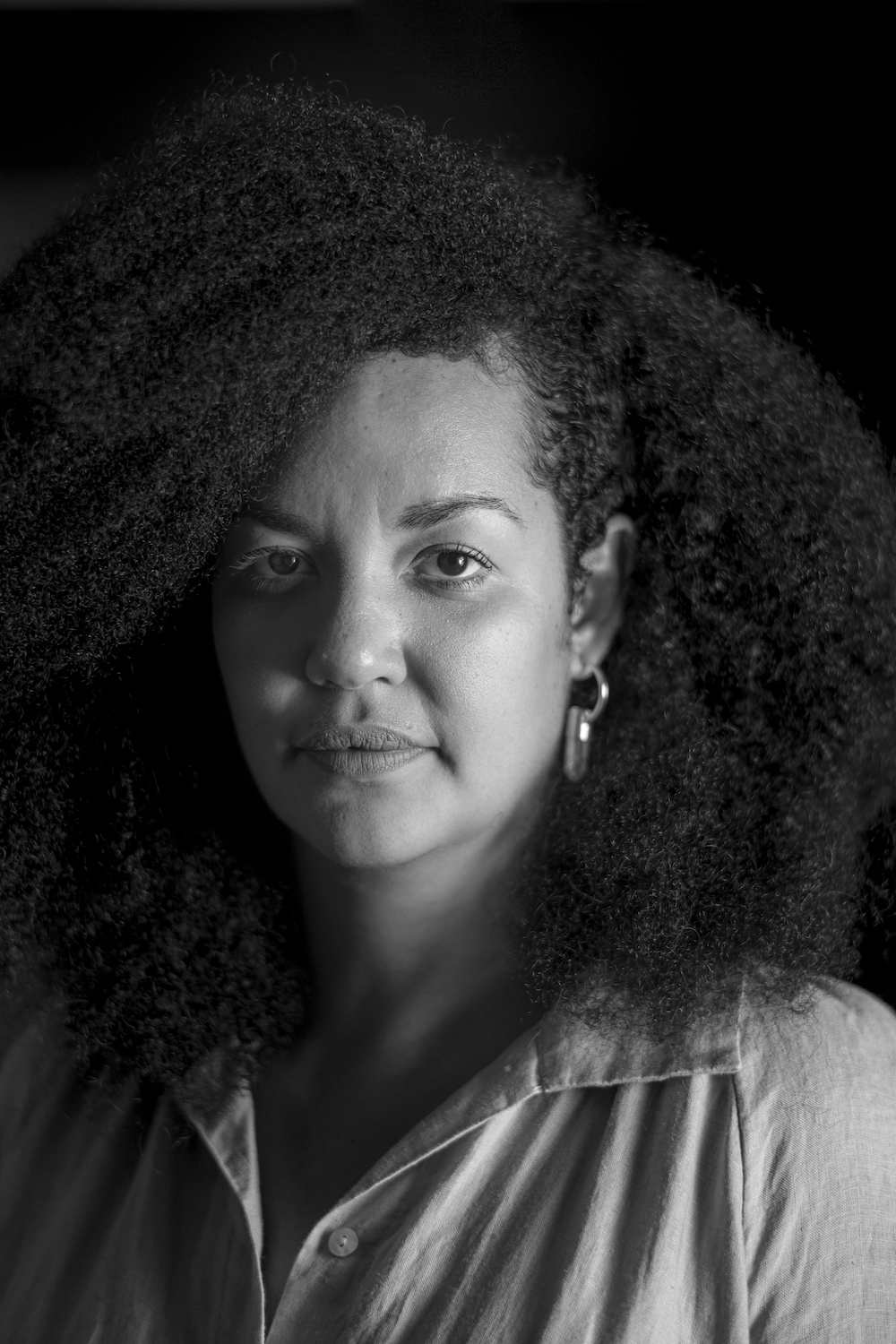 Raquel Lima
São Tomé, São Tomé e Príncipe
Raquel Lima is a poet, performer, and art educator, who graduated in Artistic Studies at the University of Lisbon and is a doctoral candidate in Post-Colonial Studies at the Center for Social Studies at the University of Coimbra, with her research focused on Orature, Slavery, and Afrodiasporic movements. She released, in October 2019, her first book and audio-book of poetry entitled Ingenuidade Inocência Ignorância (BOCA and Animal Sentimental), and has presented her poetic work in artistic events in Europe, South America and Africa. She published her poetry in several languages as a spoken word performance artist and has been organizing poetry workshops, highlighting the 'Workshop Poetry, Race and Gender: for an intersectional poetic writing'. She co-coordinated the 7th Afroeuropeans Conference: "Black In/Visibilities Contested."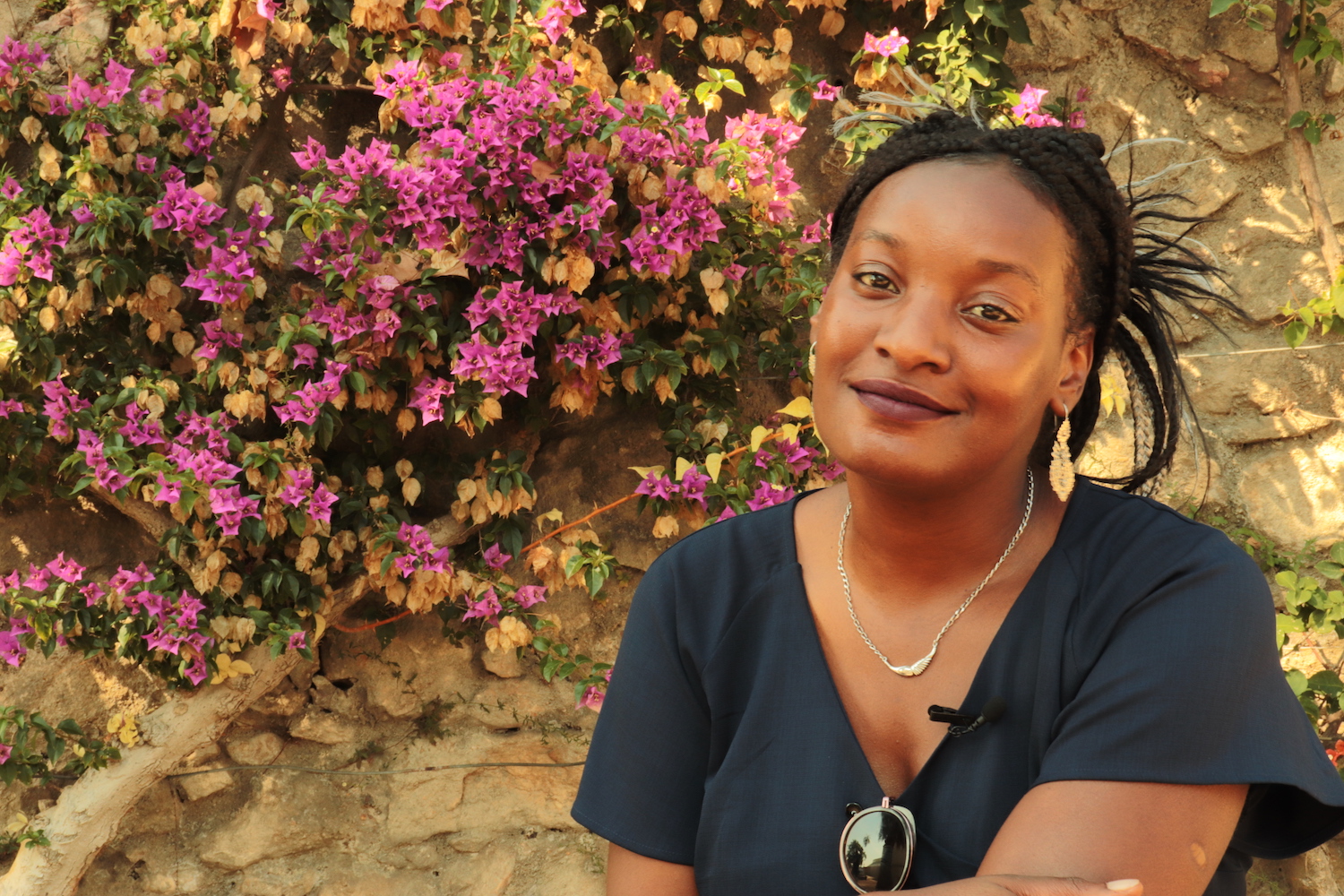 Canisia Lubrin
Whitby, Canada
Canisia Lubrin is a writer, editor, and teacher. Her books are Voodoo Hypothesis, The Dyzgraphxst, and Code Noir (Knopf, 2023). In 2021, Lubrin was awarded, among others, the Griffin Poetry Prize, OCM Bocas Prize for Caribbean Literature, and a Windham-Campbell Prize for poetry. She is a 2022 Civitella Ranieri fellow, LCB Literature Haus resident, and poetry editor at McClelland & Stewart. The Globe and Mail named Lubrin 2021 Poet of the Year. She teaches at the University of Guelph, where she coordinates the Creative Writing MFA program in the School of English & Theatre Studies.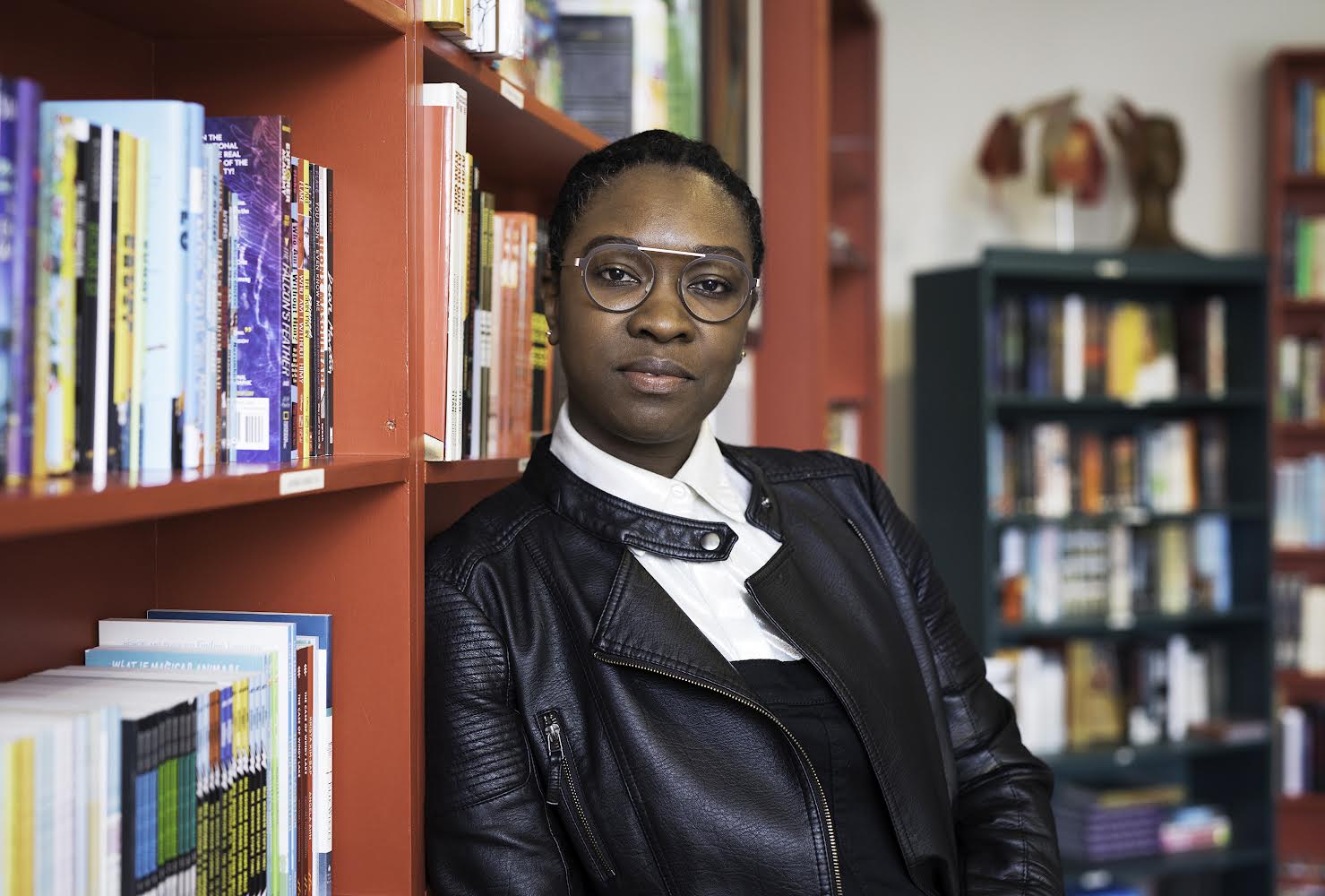 Jessica Lynne
New York
Jessica Lynne is a writer and art critic. She is a founding editor of ARTS.BLACK, an online journal of art criticism from Black perspectives. Her writing has been featured in publications such as Artforum, The Believer, Frieze, The Nation, Oxford American, and elsewhere. She is the recipient of a 2020 Research and Development award from the Graham Foundation for Advanced Studies in the Fine Arts and a 2020 Arts Writer Grant from The Andy Warhol Foundation. Jessica is currently a student in the MFA Writing program at Sarah Lawrence College.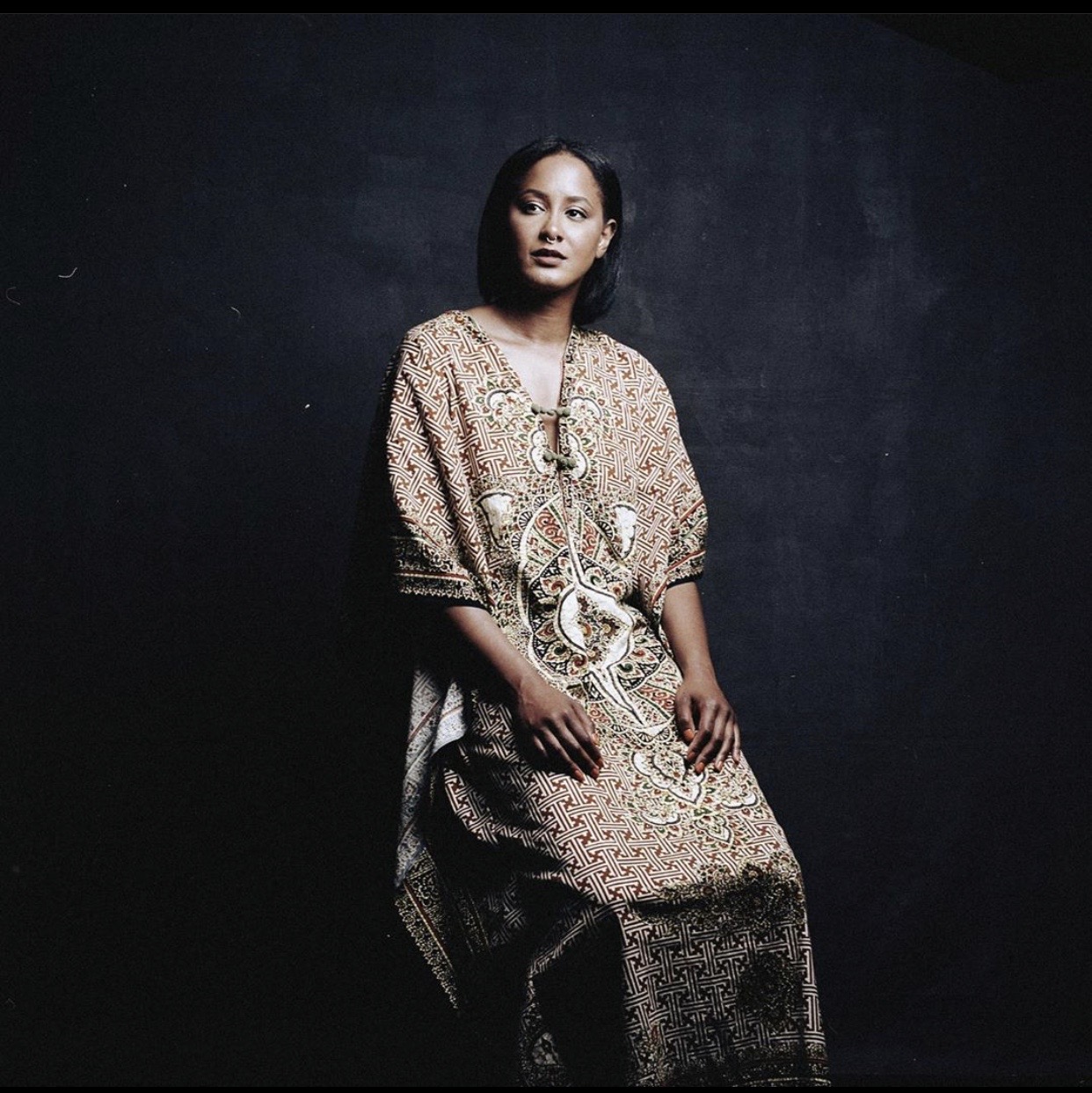 Tsedaye Makonnen
Washington, DC and London
Tsedaye Makonnen is an artist, mother, and birthworker of East African descent. Her studio practice focuses on intersectional feminism, reproductive health and migration. Her intention is to create a spiritual network around the world that re-calibrates the energy towards something positive and life affirming. In 2019 Tsedaye was a Smithsonian Artist Research Fellow and staged two interventions at the Venice Biennale titled 'When Drowning is the Best Option feat. Astral Sea I.' In 2021 her light sculptures were acquired by the Smithsonian for their permanent collection and she published a book titled Black Women as/and the Living Archive. Tsedaye is the recipient of a permanent large-scale public art commission for Providence. This Fall, she will be Clark Art Institute's Futures Fellow. In 2023, Tsedaye will be exhibiting at The Met. She is currently represented by Addis Fine Art. She lives between DC and London with her partner and children.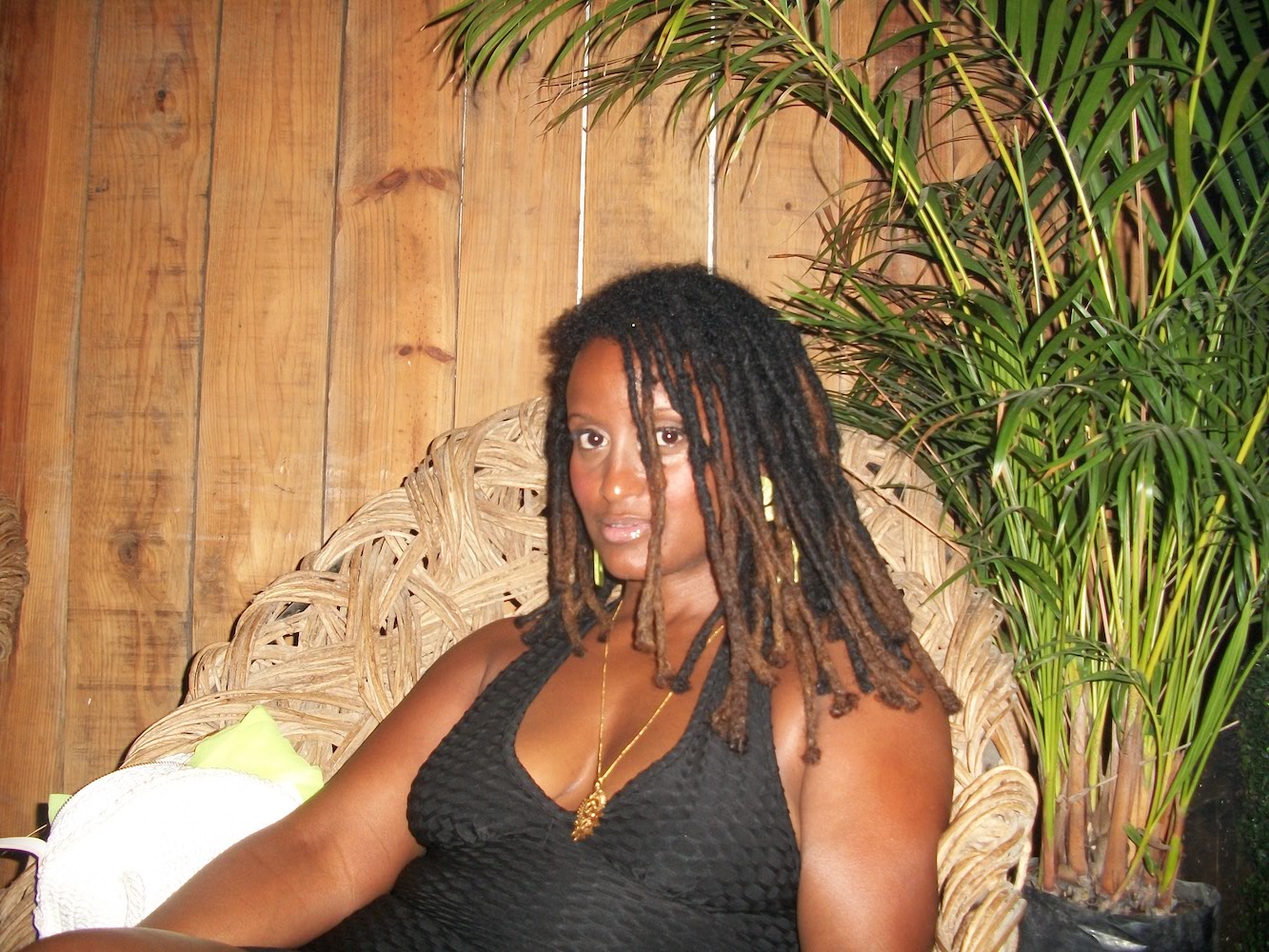 Nomaduma Rosa Masilela
Berlin
Nomaduma Rosa Masilela an artist, curator, and writer interested in collective work and strategy; public and performance art; the respective and related ephemera of exile and xenophobia; and the ambivalent natures of authenticity, history and identity production. She holds a Masters in Art History and Philosophy from Columbia University in New York. She was born in Bochum, raised between Łódź and Los Angeles, educated in New York and Dakar, based in Berlin, and thinking of Johannesburg.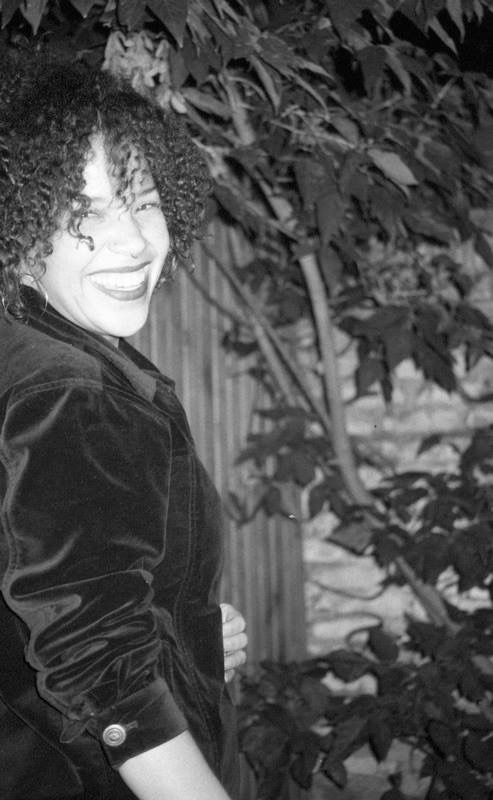 Paloma McGregor
New York and St. Croix, USVI
Paloma McGregor (b. 1974) is a Caribbean-born, New York–based choreographer who makes Black work with Black folks for Black space. A former newspaper reporter, she combines a choreographer's craft, journalist's urgency and anti-racist organizer's framework to shepherd collaborative visioning. McGregor is currently developing A'we deh ya, a multi-year, interdisciplinary performance project that activates a choreographic call-and-response between the US mainland and her homeland, St. Croix. A'we is the latest iteration of her project Building a Better Fishtrap, rooted in her father's vanishing fishing tradition and three animating questions: What do you take with you? Leave behind? Return to reclaim? McGregor is a 2020 Soros Arts Fellow and an inaugural recipient of several major awards, including: Dance/USA's Fellowship to Artists; Urban Bush Women's Choreographic Center Institute Fellowship; and Surdna Foundation's Artists Engaging in Social Change. In 2017, she won a "Bessie" Award for performance with skeleton architecture, a collective of Black women(+) improvisers. McGregor is Artistic Director of Angela's Pulse and founder of Dancing While Black, which is celebrating its 10th Anniversary this year.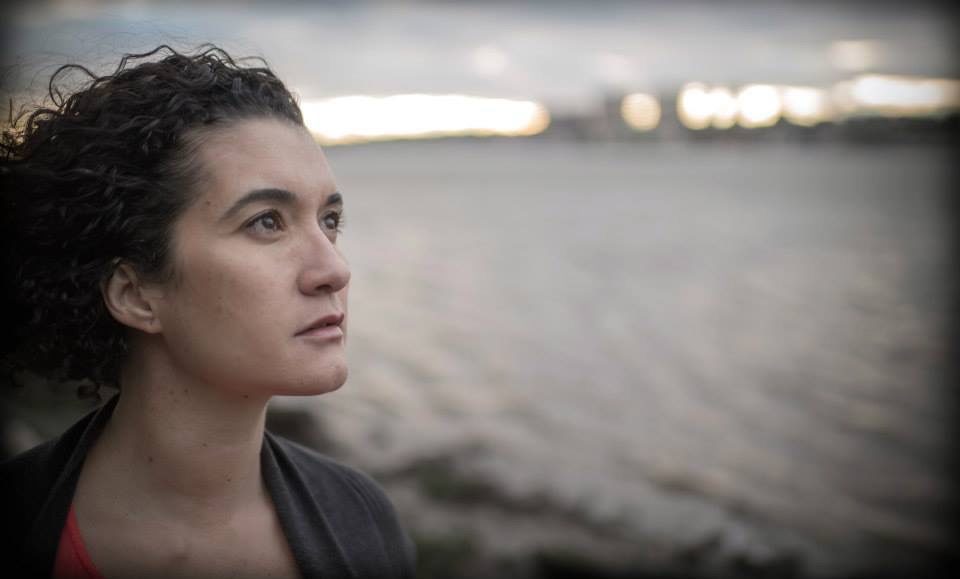 Maaza Mengiste
New York
Maaza Mengiste is the author of The Shadow King, shortlisted for the 2020 Booker Prize, and named a Best Book of 2019 by the New York Times, NPR, Time, Elle, and other publications. Beneath the Lion's Gaze, her debut, was selected by the Guardian as one of the 10 best contemporary African books. Maaza is a recipient of the American Academy of Arts & Letters Award in Literature, as well as fellowships from the Guggenheim Foundation, the National Endowment for the Arts, Creative Capital, DAAD, the Cullman Center for Scholars and Writers, and the Fulbright Scholar Program, among others.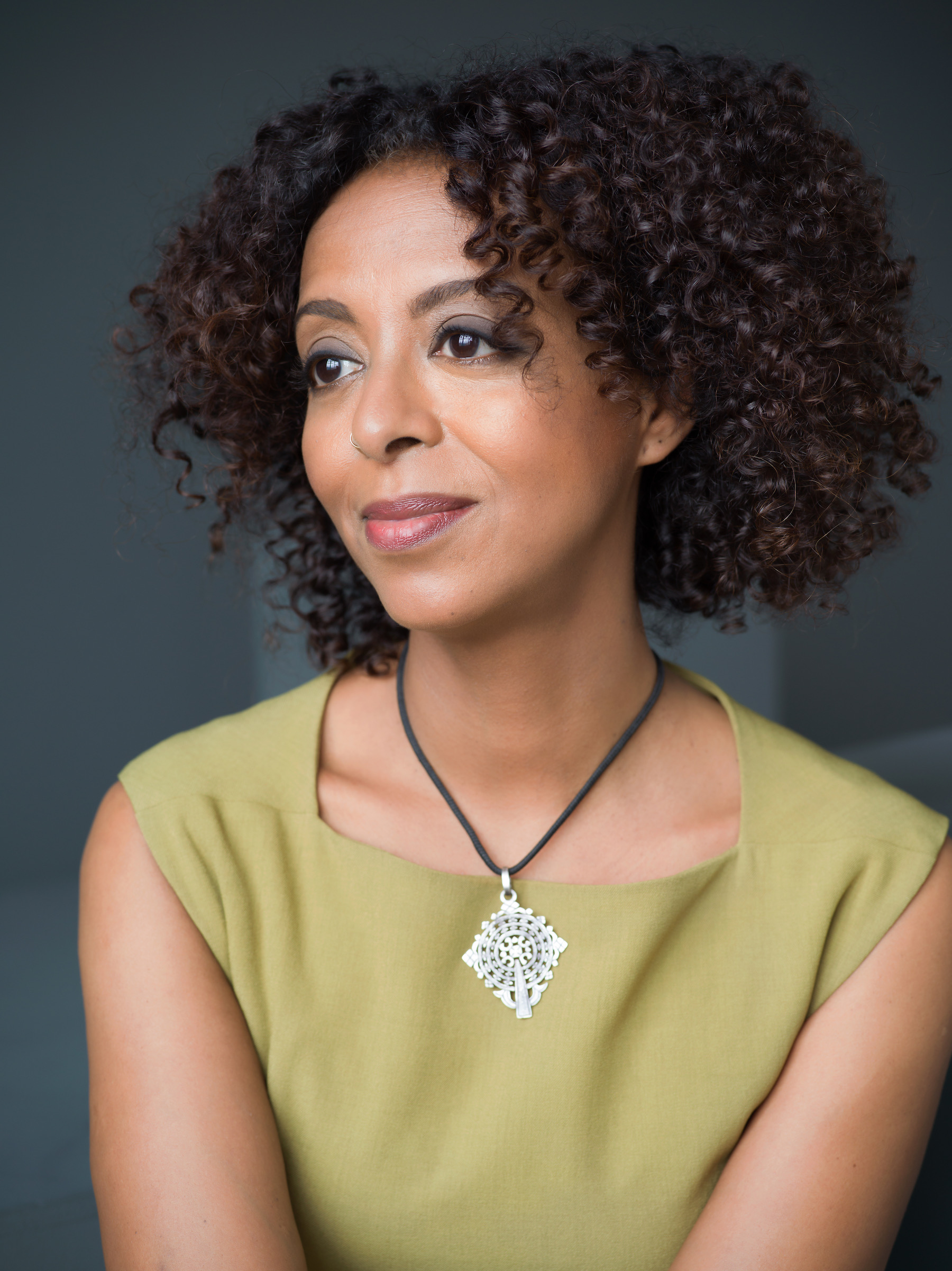 Nontsikelelo Mutiti
New Haven
Nontsikelelo Mutiti is a Zimbabwean-born visual artist and educator. She is invested in elevating the work and practices of Black peoples past, present, and future through a conceptual approach to design, publishing, archiving practices, and institution building. Mutiti holds a diploma in Multimedia from the Zimbabwe Institute of Vigital Arts (ZIVA) and an MFA from the Yale School of Art, with a concentration in Graphic Design. Mutiti is the Director of Graduate Studies for Graphic Design at Yale School of Art. She has held academic positions at Zimbabwe Institute of Vigital Arts (ZIVA), SUNY Purchase College, and VCUart at Virginia Commonwealth University.
Kettly Noël
Bamako, Mali, and Port-au-Prince, Haïti
Many people have a strong image of Kettly Noël; but without knowing the name. Kettly Noël is best known as a choreographic artist. Dance attracted her early in her youth to Haiti. Visitors to Documenta 14 will be justified in perceiving voodoo culture in the stroll that Kettly Noël addresses to them; and well inspired to discern, in addition to the appearance of zombies, the non-folkloric figures of perpetrators of concrete, current, globalized violence. In Africa she transmitted a contemporary perspective on her art. Explore it more and more. Kettly Noël's creations are forged in contact with harsh realities. A daily body burn consumes the artist. We would refer to it as a new expressionism. On her work she defy the taboos of a feminine and political representation of desire, sexuality, and prostitution. She's passionate about the idea that dance is one of its deep forces, it nevertheless draws a future that transgresses any confinement of identity. From this follows, on the spectator side, a duty to watch the dance at work, and Africa in the world, beyond the clichés.
Stella Nyanzi
Munich, Germany
Stella Nyanzi is a multiple award-winning medical anthropologist, social justice activist, artist published and practiced in poetry, and opposition politician from Uganda but currently living in Germany, where she is a scholar of the Writers-in-Exile program of PEN Zentrum Deutschland. Although she was imprisoned in maximum security prison for writing one poem, she wrote and published 194 poems while detained. Just as she utilized prison for creative production, she is reclaiming her freedom while in exile to exercise her sovereign academic freedom for intellectual and creative labor to produce dissident knowledge in diverse genres.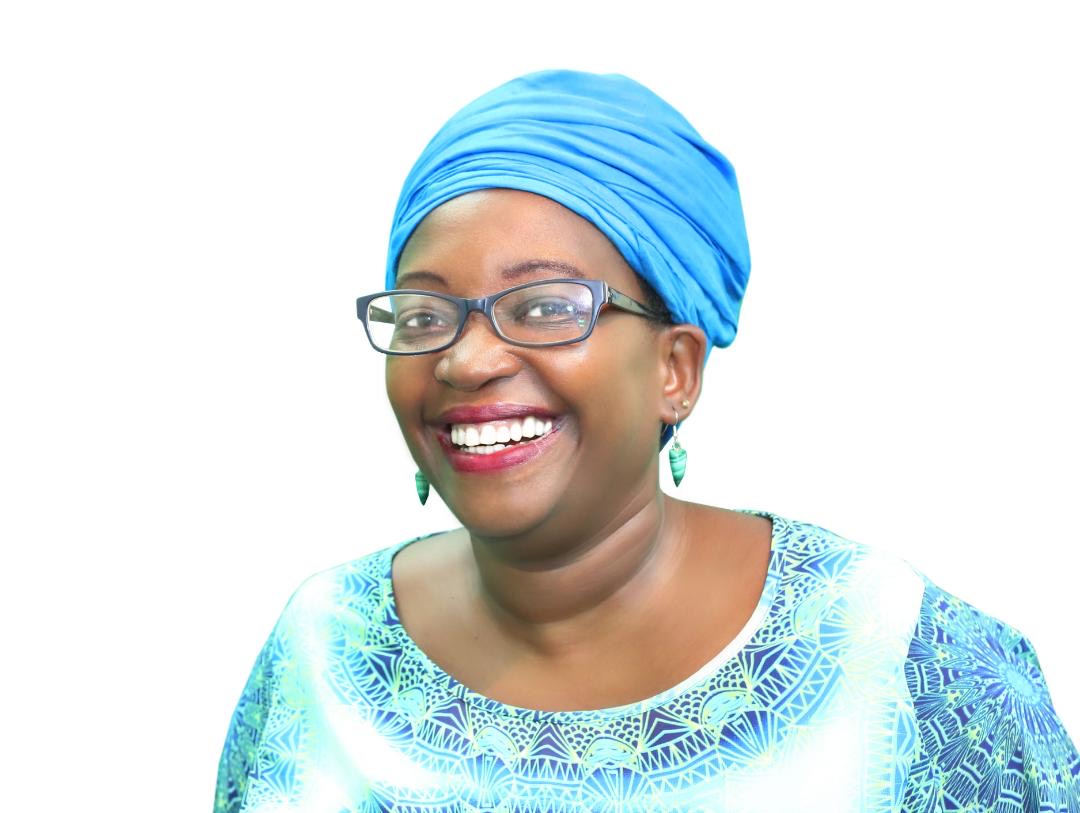 Lorraine O'Grady
New York
Lorraine O'Grady is a conceptual artist and cultural critic whose artworks over four decades have employed the diptych, or the diptych idea, as their primary form. While consistently addressing issues of diaspora, hybridity, and black female subjectivity, she uses the diptych to frame her themes as symptoms and antidotes to the divisive and hierarchical either/or categories underpinning Western philosophy. For O'Grady, the diptych reflects the "both/and" or "miscegenated" thinking needed to destabilize the West's either/or binary of "winners or losers," one continuously birthing supremacies, from the intimate to the political, of which white supremacy may be only the most all-inclusive.
O'Grady's 1992/1994 essay "Olympia's Maid: Reclaiming Black Female Subjectivity" has made an enduring contribution to art history and intersectional feminism and her artworks have been acquired by, among others, the Whitney Museum, NY; Art Institute of Chicago, IL; the MFA, Boston, MA; Museum of Modern Art, NY; and Tate Modern, London, UK.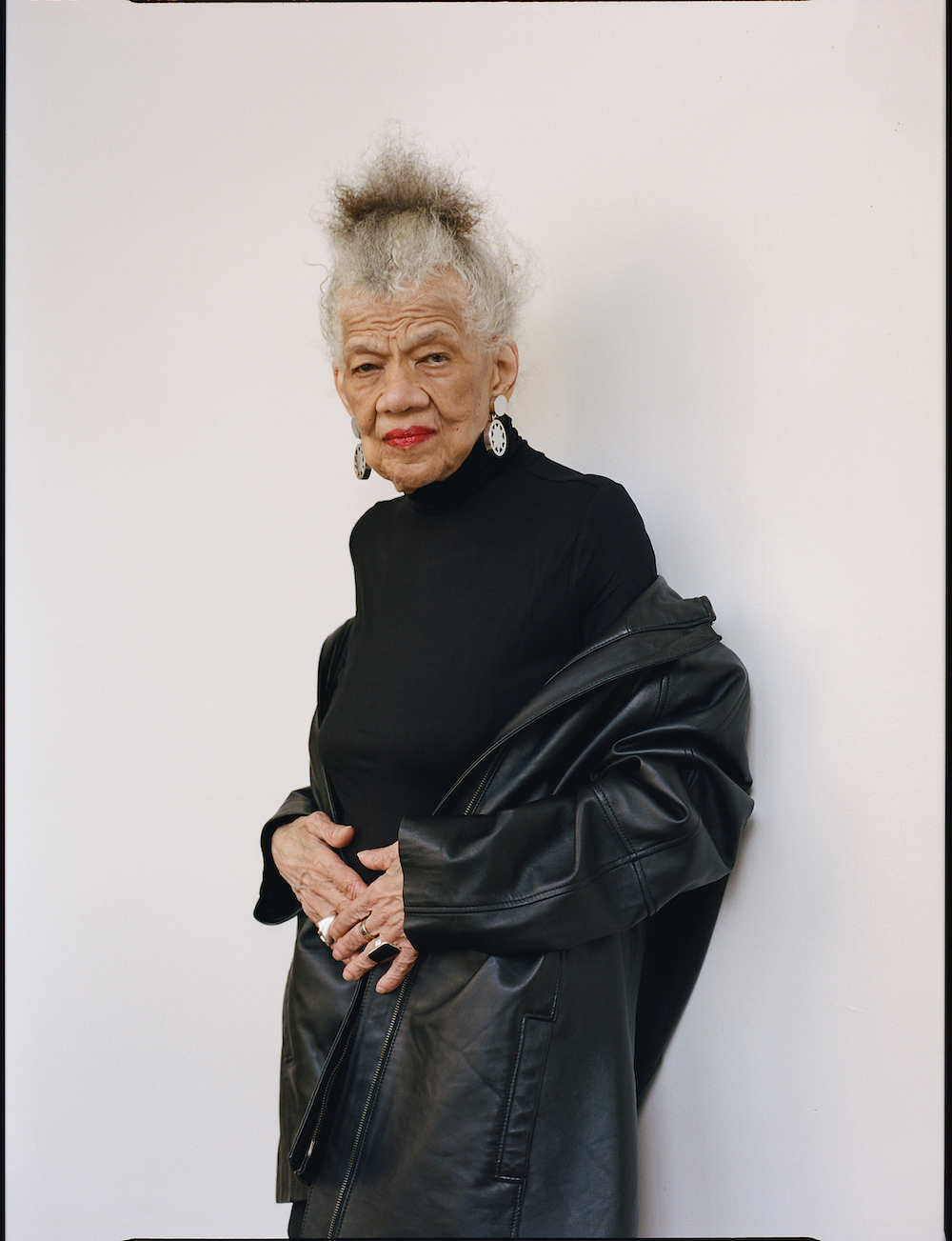 Okwui Okpokwasili
New York
Okwui Okpokwasali is a Brooklyn based performer, choreographer and writer creating multidisciplinary performance pieces. The child of immigrants from Nigeria, Okpokwasili was born and raised in the Bronx, and the histories of these places and the girls and women who inhabit them feature prominently in much of her work. Her highly experimental productions include "Bessie" Award winning Pent-Up: A Revenge Dance, "Bessie" Award winning Bronx Gothic, Bronx Gothic: The Oval, Poor People's TV Room, Poor People's TV Room Solo, When I Return Who Will Receive Me, and Adaku's Revolt. Recent works include installations in the exhibitions: "Grief and Grievance, Art and Mourning in America" at the New Museum, "Witchhunt" at The Hammer Museum in LA, "Sex Ecologies" at Kunsthall Trondheim in Norway. Commissions include the performance"On the way, undone" at the Highline in NYC and at Weeksville Heritage Center in Brooklyn as part of FIAF's Crossing the Line Festival, the film "Returning" for Danspace Project, and the site specific performances "Swallow the Moon" at Jacob's Pillow. She has worked with film and theater directors: Carrie Mae Weems, Ralph Lemon, Arthur Jafa, Terence Nance, Josephine Decker, Mika Rottenberg, Mahyad Tousi, Charlotte Brathwaite, Jim Findlay, Annie Dorsen and Peter Born. She has worked at the newly re-invisioned Flea Theater, the Public, TFANA, Soho Rep, HERE Arts Center, and the Kitchen. Okpokwasili's residencies and awards include The French American Cultural Exchange (2006–2007); Maggie Allesee National Center for Choreography Choreographic Fellowship (2012); Baryshnikov Arts Center Artist-in-Residence (2013); New York Live Arts Studio Series (2013); Under Construction at the Park Avenue Armory (2013); New York Foundation for the Arts' Fellowship in Choreography (2013); Lower Manhattan Cultural Council's Extended Life Program (2014–17, 2019–20); ICPP at Wesleyan (2015), The Foundation for Contemporary Arts' artist grant in dance (2014); BRIClab (2015); Columbia University (2015), the Rauschenberg Residency (2015), UNC Chapel Hill CPA Fellow. Okpokwasili was the 2015-2017 Randjelovic/Stryker New York Live Arts Resident Commissioned Artist (RCA.) She was a 2018 Princeton University Hodder Fellow, a 2018 Herb Alpert Awardee in Dance, an Antonyo Awardee, a 2018 Doris Duke Artist Awardee, and a 2018 MacArthur Fellow. She is the inaugural artist for the Kravis Studio Residency program at MOMA.
Senam Okudzeto
Basel, Switzerland
Senam Okudzeto's work creates counter-narratives of history, theory and practice across multiple disciplines; exhibitions of her work include We wanted the Object to be the Subject (Before We Wanted the Reverse), Centre Culturel Suisse, Paris, France (2020); DadaAfrika, Museum Rietberg, Zurich, Switzerland (2016). She is currently a co-curator of the exhibition Fun Feminism at Kunstmuseum Basel, Switzerland. Recent publications by Okudzeto include; "Does the Plantation End When the Market Begins", in Nana Adusei Poku, (ed.) Reshaping the Field, Art of the African Diasporas on Display. Exhibition Histories 13. Afterall in association with Asia Art Archive; the Center for Curatorial Studies at Bard College; and the Faculty of Fine, Applied and Performing Arts, University of Gothenburg. Cornerhouse Publications, 2022. "Refusing the Tautological Return," JSAH Roundtable: Constructing Race and Architecture (1400–1800), Part 2, Journal of the Society of Architectural Historians, (2021) Vol.80 (4): pp. 409–410, 2021. "Remembering African Cities: Rethinking Urban Conservation as Radical Public History," in Historic Cities: Issues in Urban Conservation, Eds. Cody & Siravo, Readings in Conservation Series, The Getty Conservation Institute, Los Angeles, 2019.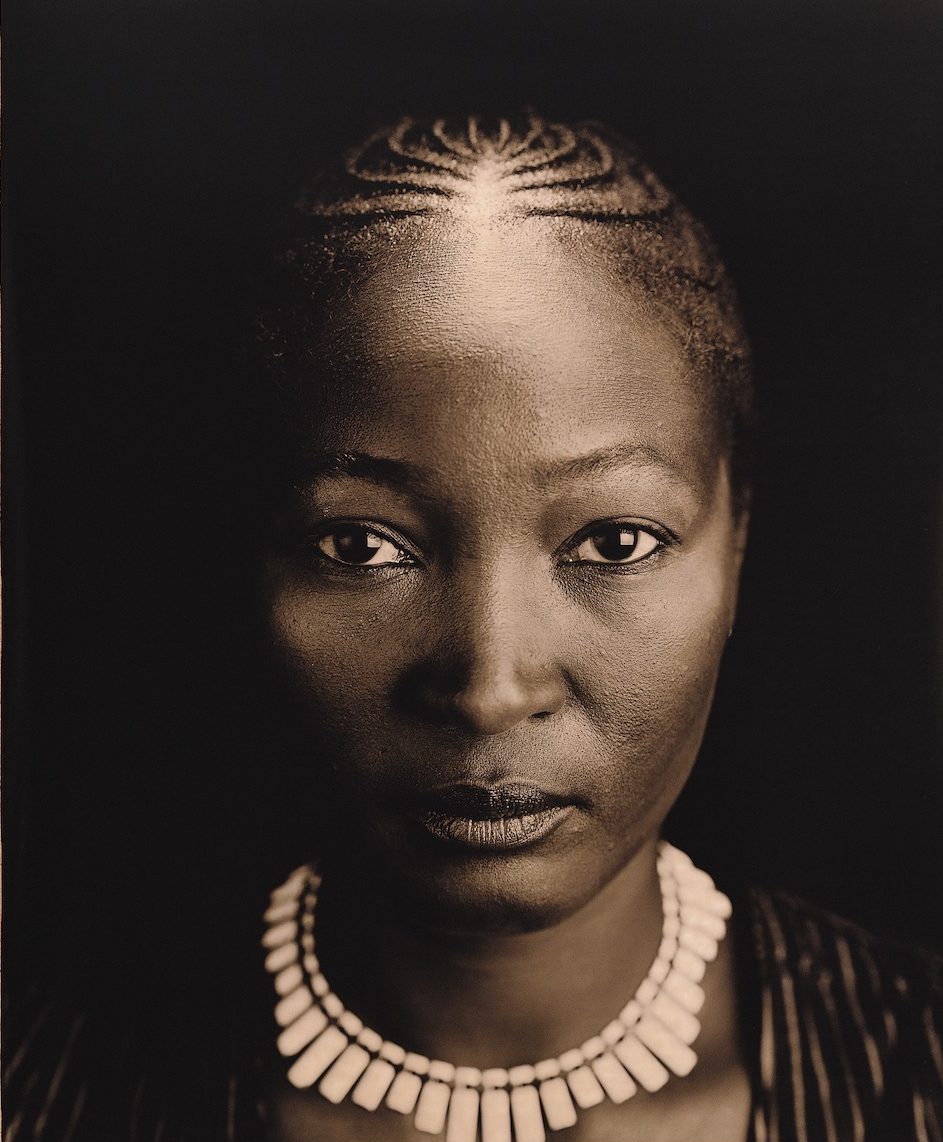 Janaína Oliveira
Rio de Janeiro, Brazil
Janaína Oliveira is a film scholar and independent curator. Professor at the Federal Institute of Rio de Janeiro (IFRJ), Oliveira has a Ph.D. in History and was a Fulbright Visiting Scholar at the Center for African Studies at Howard University. Since 2009, she has researched and made film programs mainly focusing on Black and African Cinemas, working also as a consultant, juror, and panelist in several film festivals and institutions in Brazil and abroad. She is the founder of the Black Cinema Itinerant Forum (FICINE) and was the Flaherty Film Seminar (New York) programmer for 2021.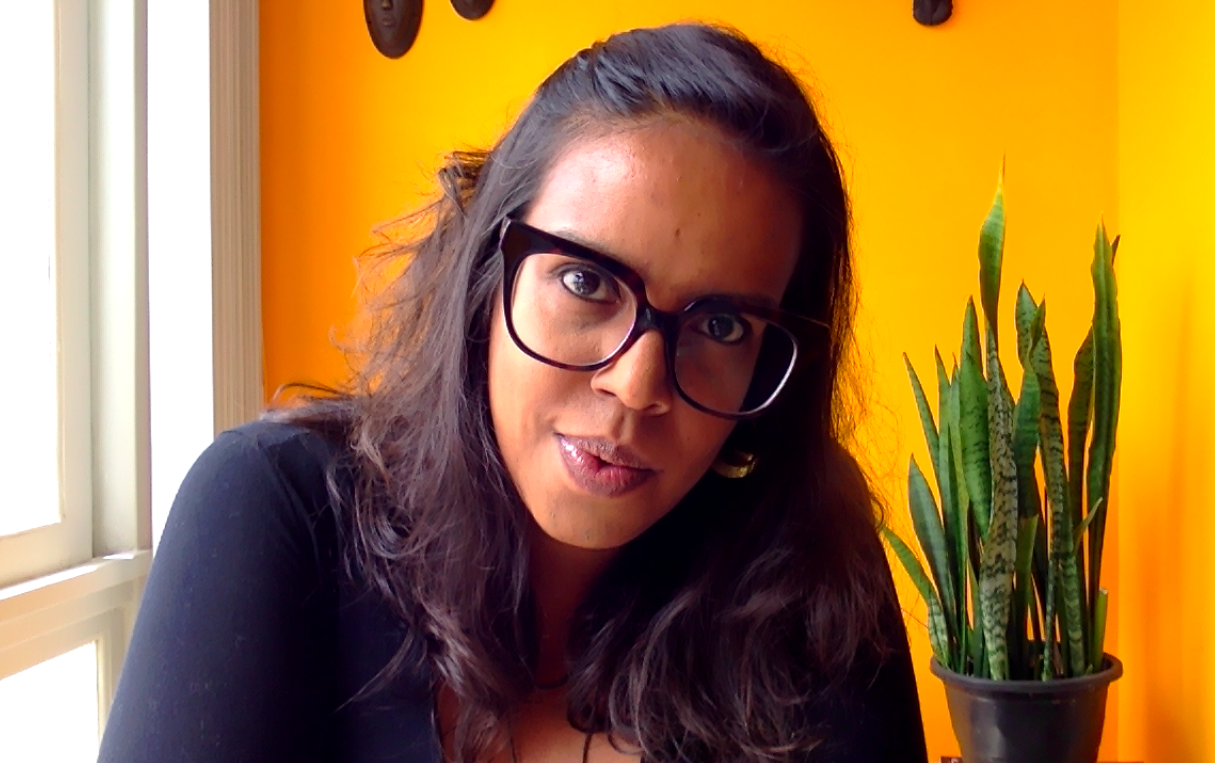 Oluremi C. Onabanjo
New York
Oluremi C. Onabanjo is a curator and scholar of photography and the Arts of Africa. She works at The Museum of Modern Art (MoMA), as Associate Curator in the Department of Photography. The former Director of Exhibitions and Collections for The Walther Collection, Onabanjo was a member of the curatorial team for the 8th Triennial of Photography Hamburg (2022). Her writing appears in Aperture, The New Yorker, The PhotoBook Review, Tate Etc., and publications by The Art Institute of Chicago, RISD Museum, and the Studio Museum in Harlem, amongst others. A 2020 Andy Warhol Foundation Arts Writers Grantee, Onabanjo is the editor of Marilyn Nance: Last Day in Lagos (2022) and author of Ming Smith: Invisible Man, Somewhere, Everywhere (2022). She is a Ph.D. candidate in Art History at Columbia University.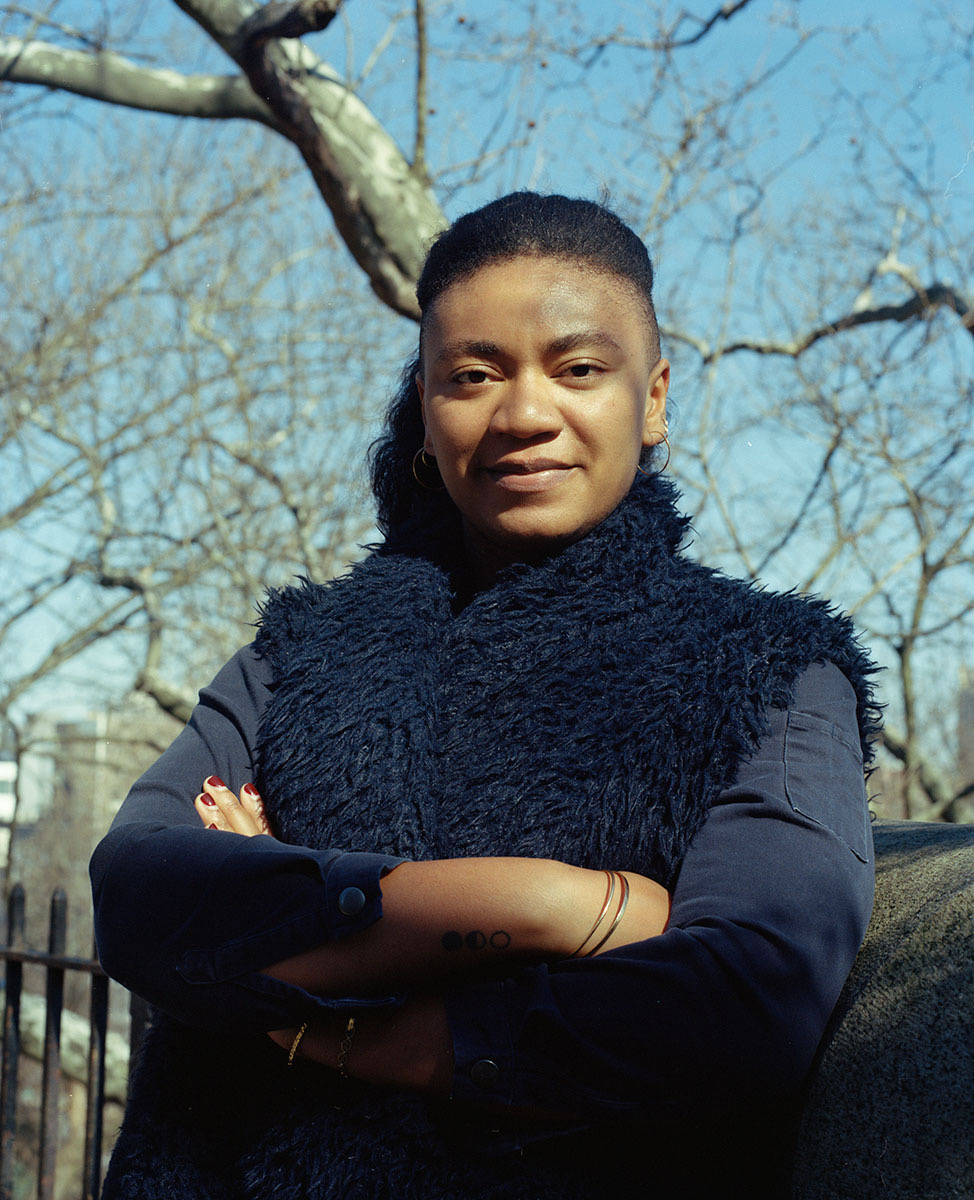 Olumide Popoola
London (of German-Nigerian background)
London-based Olumide Popoola is a Nigerian-German writer. Her publications include essays, poetry, hybrid and experimental texts, a novella, a play text, and a short story collection, as well as recordings in collaboration with musicians. Olumide has a PhD in Creative Writing and has lectured in creative writing at various universities. In 2018 Olumide curated Berlin's inaugural international African Bookfest, Writing in Migration, which saw more than 35 authors come to the city. Olumide presents internationally as author, speaker and facilitator. Keen to nurture the next generation of LGBTQ+ writers she created the Arts Council England funded mentoring and creative writing scheme for emerging LGBTQ+ writers, The Future is Back. Olumide's critically acclaimed novel When We Speak of Nothing was published by Cassava Republic Press in 2017. Her novel The Swimmer is due out with Cassava Republic Press in 2023. In 2019 Scottish Makar Jackie Kay named her as one of ten notable Black and brown writers in Britain.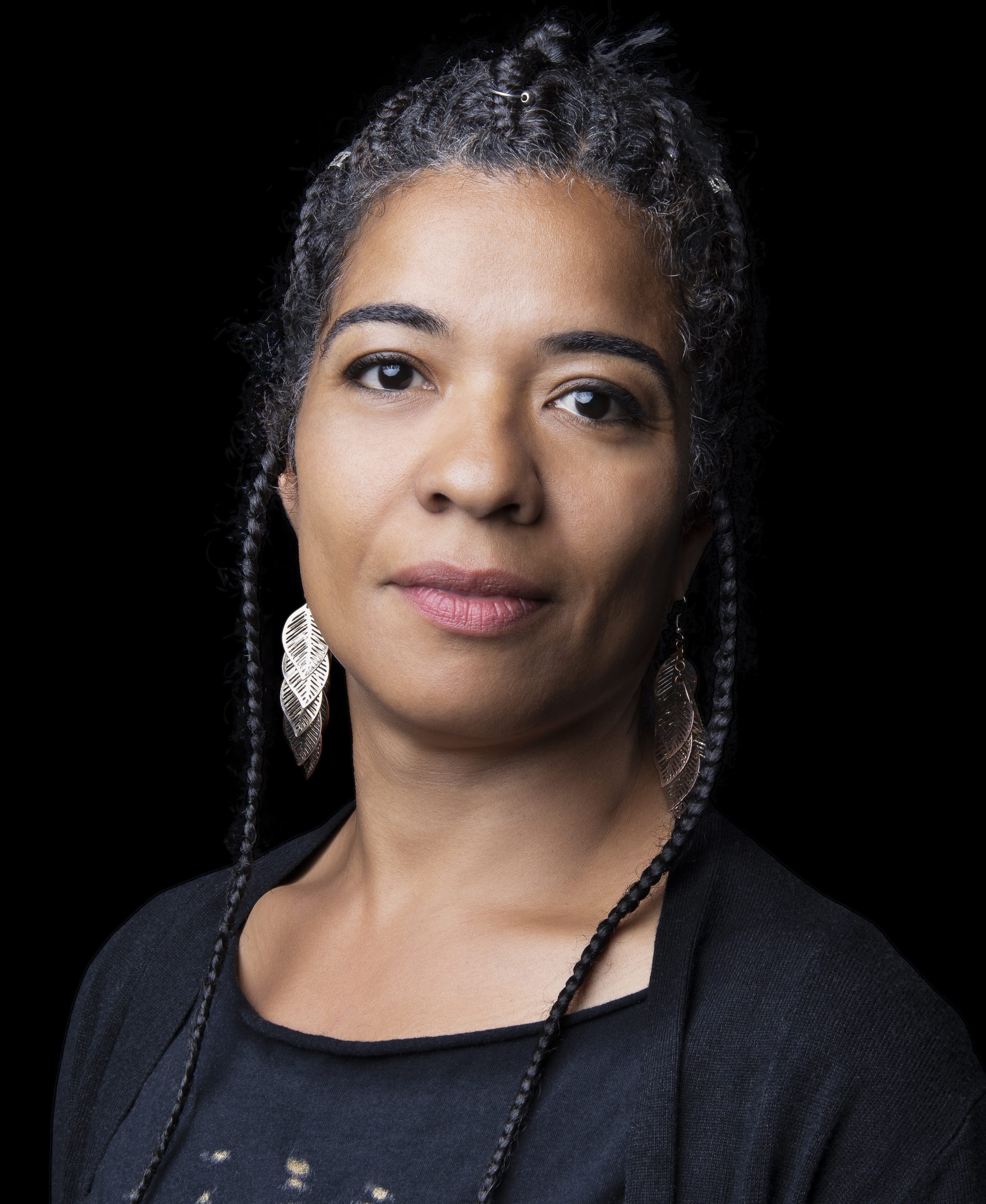 Sharifa Rhodes-Pitts
Dutchess County, New York
Sharifa Rhodes-Pitts is the author of Harlem Is Nowhere: A Journey to the Mecca of Black America. A New York Times Notable Book of 2011 and National Book Critics Circle Finalist, it was also cited by BOOKFORUM as the "Best New York Book" written in the twenty years since the magazine's founding and included on Slate.com's 2019 list of the 50 best nonfiction books of the past 25 years.  Her book for young readers Jake Makes a World: Jacob Lawrence a Young Artist in Harlem (commissioned by MoMA and illustrated by Christopher Myers) was named by Booklist among the year's top books about art for children. Rhodes-Pitts is an assistant professor of writing at Pratt Institute.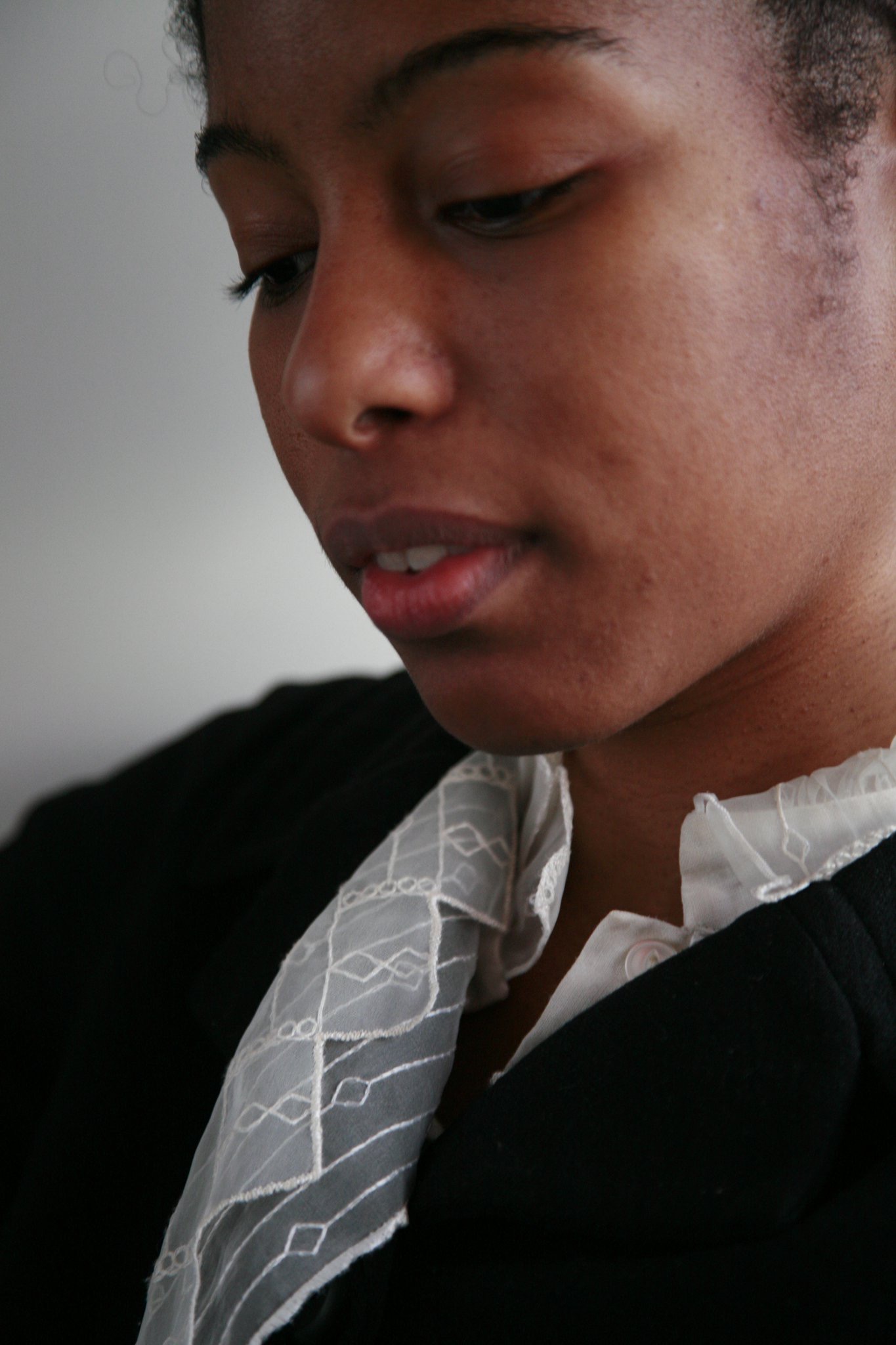 Annette Lane Harrison Richter
Washington, DC
Legacy Russell
New York
Legacy Russell is a curator and writer. Born and raised in New York City, she is the Executive Director and Chief Curator of The Kitchen. Formerly she was the Associate Curator of Exhibitions at The Studio Museum in Harlem. Russell holds an MRes with Distinction in Art History from Goldsmiths, University of London with a focus in Visual Culture. Her academic, curatorial, and creative work focuses on gender, performance, digital selfdom, internet idolatry, and new media ritual. Russell's written work, interviews, and essays have been published internationally. She is the recipient of the Thoma Foundation 2019 Arts Writing Award in Digital Art, a 2020 Rauschenberg Residency Fellow, and a recipient of the 2021 Creative Capital Award. Her first book is Glitch Feminism: A Manifesto (2020). Her second book, BLACK MEME, is forthcoming via Verso Books.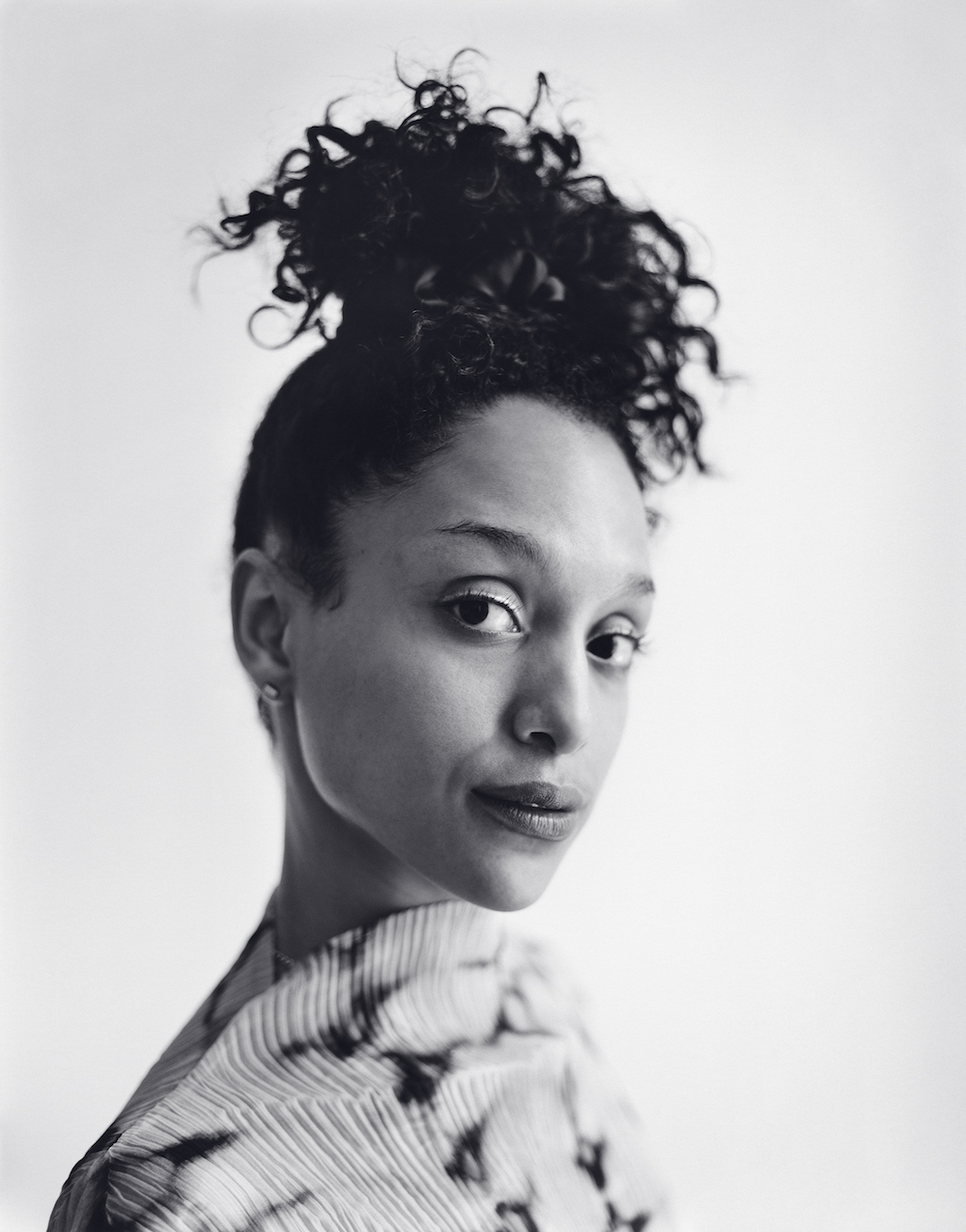 Christina Sharpe
Toronto
Christina Sharpe is a writer, Professor, and Canada Research Chair in Black Studies in the Humanities at York University. She is also a Senior Research Associate at the Centre for the Study of Race, Gender & Class (RGC), at the University of Johannesburg and a Matakyev Research Fellow at the Center for Imagination in the Borderlands at the University of Arizona. She is the author of  In the Wake: On Blackness and Being (Duke University Press, 2016) and Monstrous Intimacies: Making Post-Slavery Subjects (Duke University Press, 2010). Her third book, Ordinary Notes, will be published in 2023 by Knopf (Canada), FSG (USA), and Daunt (UK). She is currently working on a monograph called Black. Still. Life.  Recent essays appear in: Art in America; Alison Saar Of Aether and Earthe; Grief and Grievance; Reconstructions: Architecture and Blackness in America; and Jennifer Packer: The Eye Is Not Satisfied With Seeing.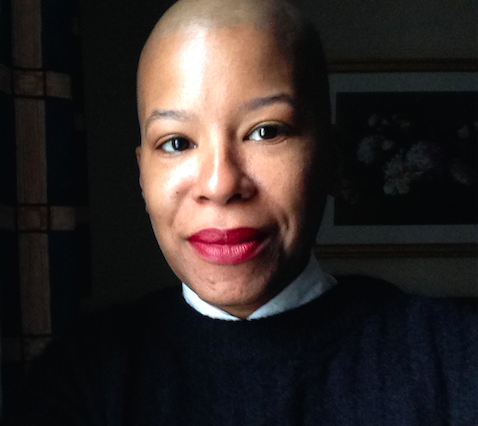 Lisa Marie Simmons
Lake Garda, Italy
Lisa Marie Simmons is a multi-disciplinary storyteller. She is a singer/songwriter (Ropeadope Records), essayist (Huffington Post, Family Stories Project, Chicken Soup for the Soul, AfroElle), and published poet. Simmons was a speaker & performer at the 70th Conference on World Affairs at the University of Colorado in April 2018. In November 2019, she presented NoteSpeak (Amore e Tragedie in Musica) in Europe. In January 2020, Simmons presented NoteSpeak in India on the Jaipur Music Stage. Ropeadope Records released her poetic/musical album NoteSpeak (Amori e Tragedie in Musica) in March 2020, which received a four-star review from the iconic Downbeat magazine. In October 2021, she flew to Florida searching for her birth father with Angela Tucker and her Emmy Award-winning husband, Bryan Tucker. They shot a documentary that premiered in June 2022. R.R. also released her jazz standards album, Lisa Meets Gianni, with the legendary Gianni Cazzola in June. Angela and Lisa co-wrote an essay advocating for the rights of Black fathers for the Harvard Law Bill of Health digital symposium in May 2022. Her new album NoteSpeak (Dodici), will be released by Ropeadope Records in February 2023.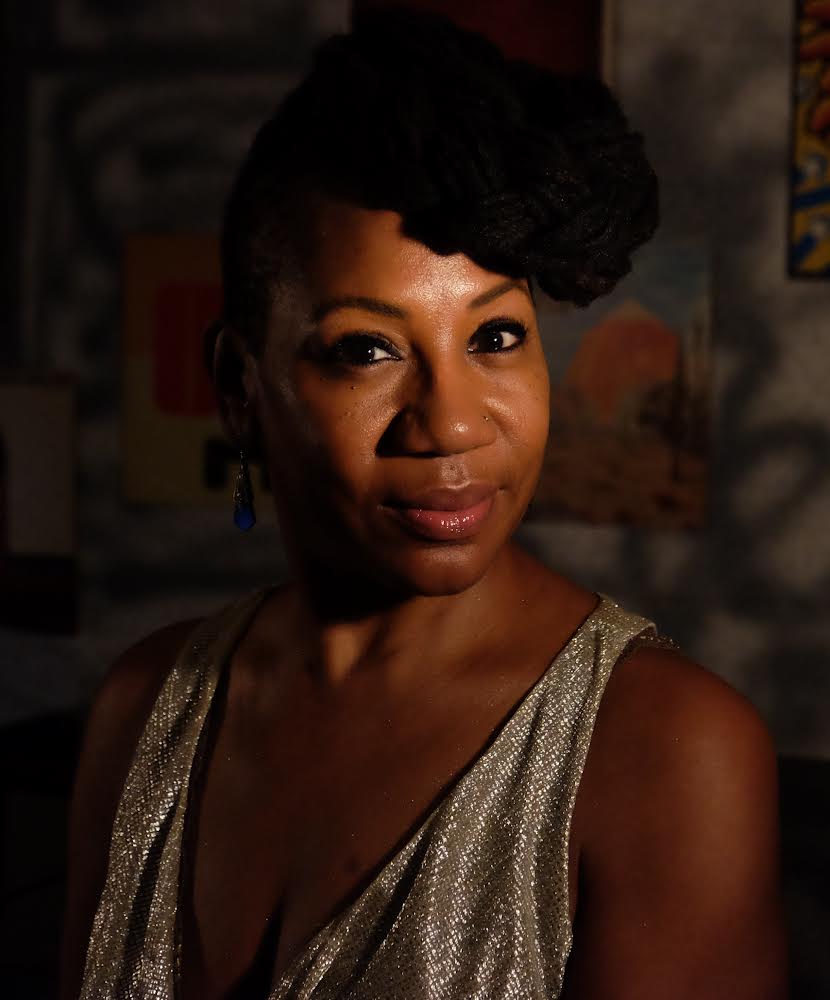 Maboula Soumahoro
Paris
Maboula Soumahoro is an associate professor at the University of Tours and president of the Black History Month Association, dedicated to celebrating Black history and cultures. A specialist in the field of Africana Studies, she has conducted research and taught in several universities and prisons in the United States and France and was most recently the inaugural Villa Albertine Resident in Atlanta. She is the author of Le Triangle et l'Hexagone, réflexions sur une identité noire (La Découverte, 2021), translated in English by Dr. Kaiama L. Glover as Black Is the Journey, Africana the Name (Polity, 2021) and prefaced by Saidiya Hartman. This book was distinguished by the FetKann! Maryse Condé literary prize in 2020. In 2022-2023, Maboula Soumahoro will be International Visiting Professor at the African-American and Africana Studies Department of Columbia University as well as Visiting Faculty at Bennington College.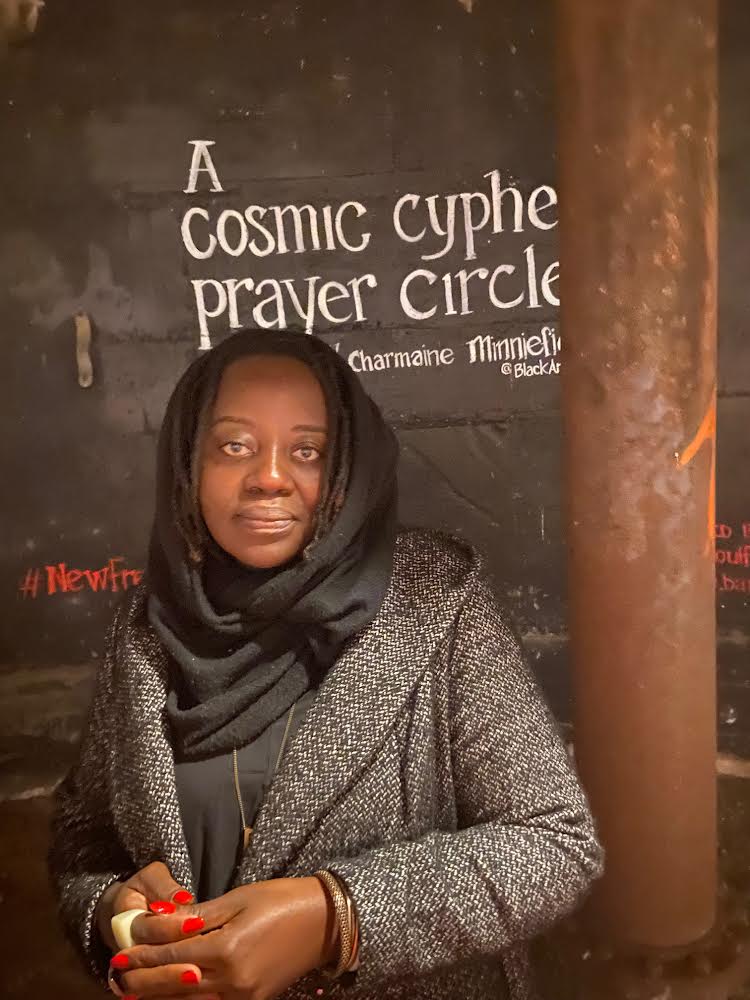 Françoise Vergès
Paris
Françoise Vergès is a Franco-Reunionnese activist, curator and writer who has written on decolonial antiracist feminism, slavery as a regime of extraction, racial capitalocene, and anti-imperialism. She also curates exhibitions and decolonial workshops and performance with artists, refugees, and activists of color. Last publication: A Feminist Theory of Violence (2022) and De la violence coloniale dans l'espace public (2021).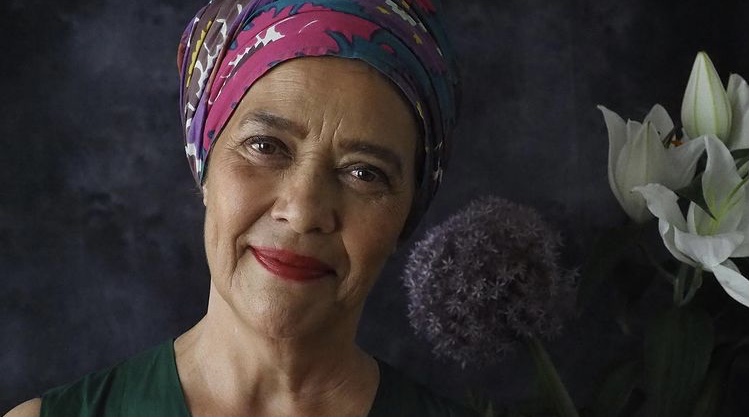 Alberta Whittle
Glasgow
Alberta Whittle is an artist, researcher, and curator. She was awarded a Turner Bursary, the Frieze Artist Award, and a Henry Moore Foundation Artist Award in 2020. Alberta is a PhD candidate at Edinburgh College of Art and is a Research Associate at the University of Johannesburg. She was a RAW Academie Fellow at RAW Material in Dakar in 2018 and is the Margaret Tait Award winner for 2018–19.
Her creative practice is motivated by the desire to manifest self-compassion and collective care as key methods in battling anti-blackness. She choreographs interactive installations, using film, sculpture, and performance as site-specific artworks in public and private spaces. Whittle is representing Scotland at the 59th Venice Biennale in 2022.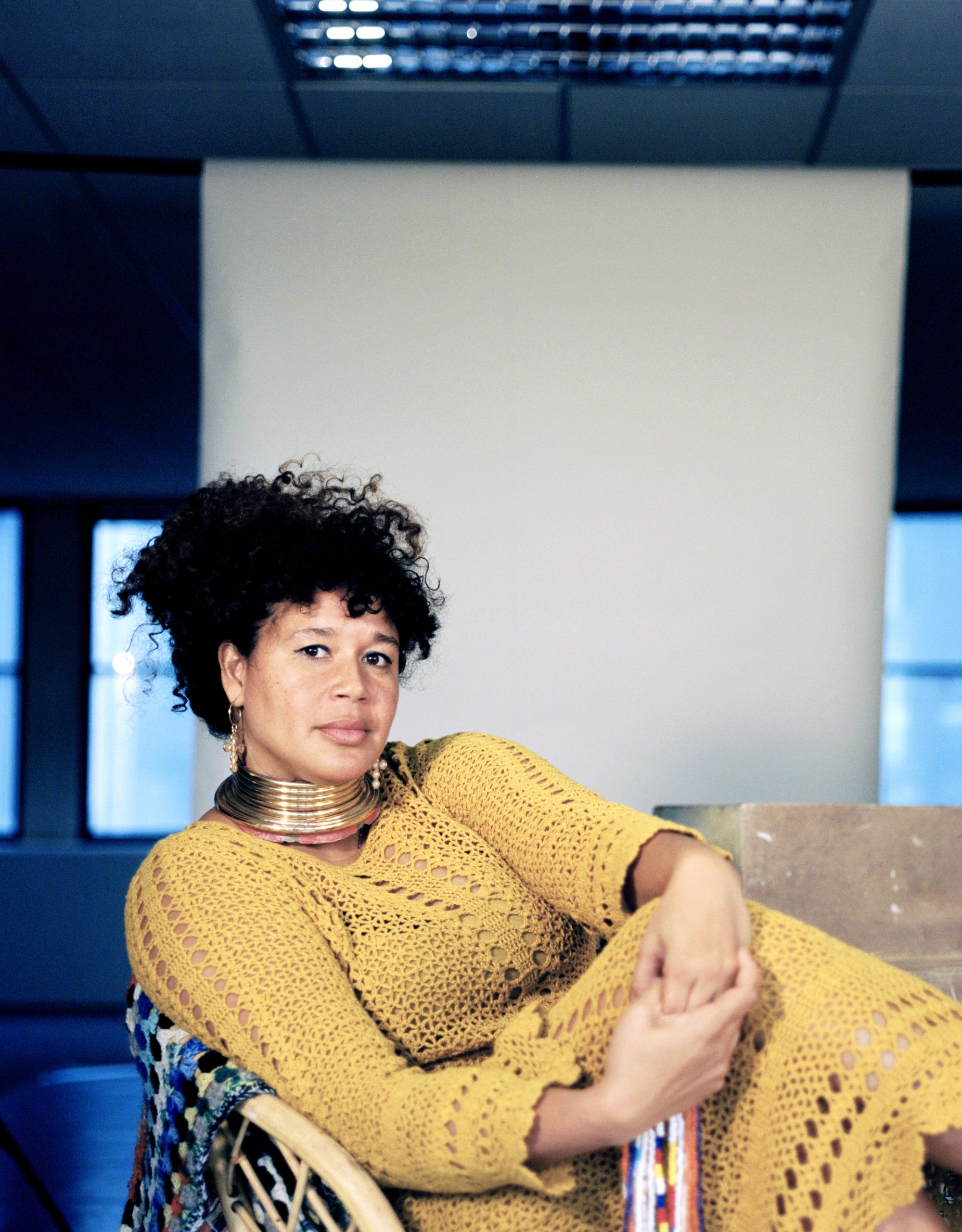 Mabel O. Wilson
New York
Mabel O. Wilson teaches Architecture and Black studies at Columbia University, where she also serves as the Director of the Institute for Research in African American Studies. With her practice Studio&, she was a member of the design team that recently completed the Memorial to Enslaved Laborers at the University of Virginia. Wilson has authored of Begin with the Past: Building the National Museum of African American History and Culture (2016), Negro Building: Black Americans in the World of Fairs and Museums (2012), and co-edited the volume Race and Modern Architecture: From the Enlightenment to Today (2020). For the Museum of Modern Art in New York City, she was co-curator of the exhibition Reconstructions: Architecture and Blackness in America (2021). Her installation (a)way station: The Architectural Spaces of Urban Migration is on view at SFMoMA through May 2023.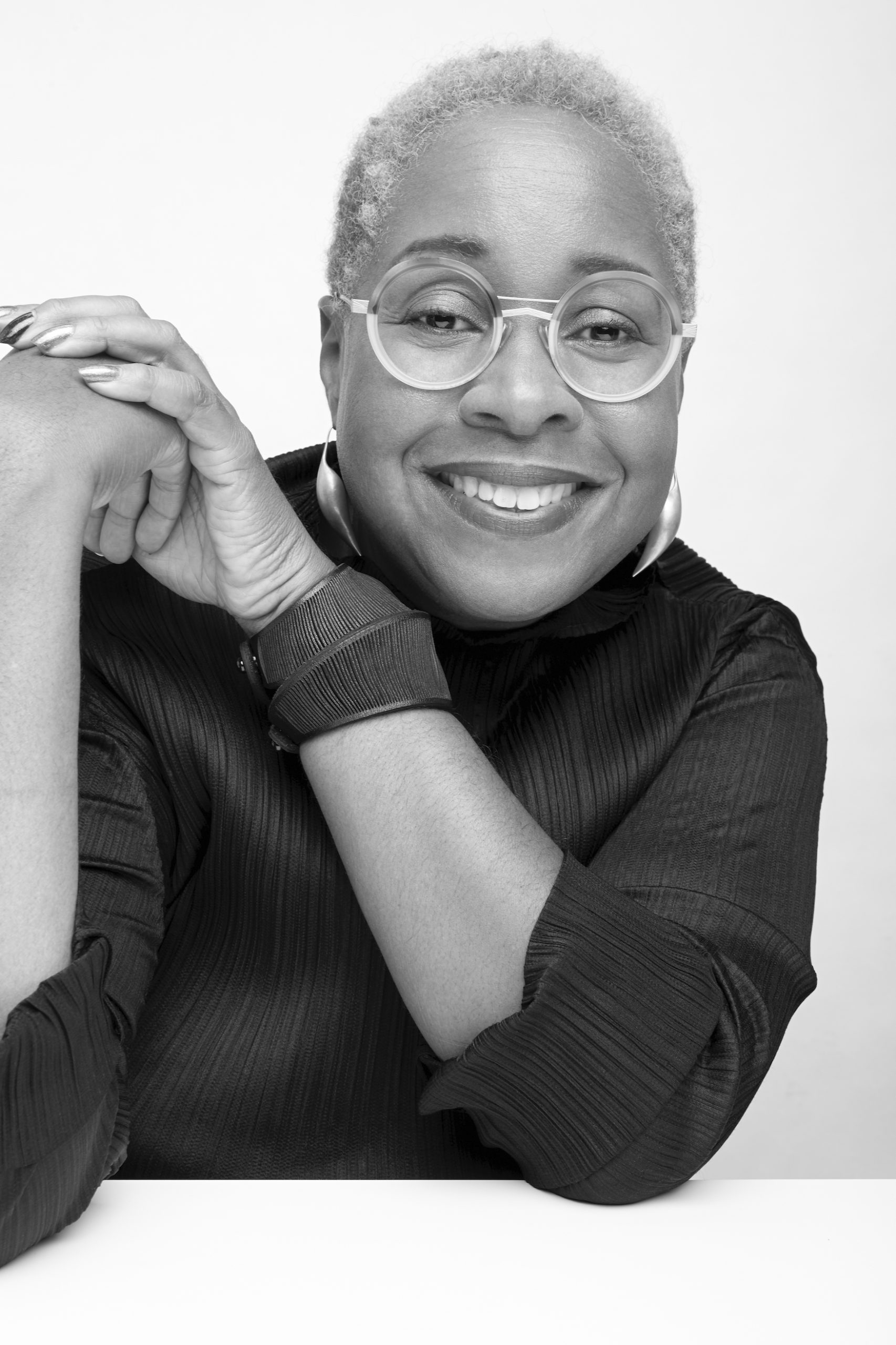 Nelisiwe Xaba
Johannesburg
Nelisiwe Xaba was born and raised in Soweto and is currently based in Johannesburg, South Africa. She is a celebrated contemporary dance choreographer whose multimedia projects tour extensively and have brought her international acclaim. She collaborates with artists in and outside of her medium. Most notably, with fashion designer Carlo Gibson of Strangelove, choreographer Kettly Noel and film director Mocke J van Vueren for which they received a 2013 FNB Art Fair prize. Her body of work is politically driven and challenges stereotypes of the black female body and cultural notions of gender mainstreams.