Registration is now closed. Only Eventbrite ticket holders for the conference will be admitted.
Find practical information for attendees —>
As part of her exhibition at the U.S. Pavilion, Simone Leigh will bring together scholars, artists, and activists from around the world for a major project, Loophole of Retreat: Venice.
Organized by Rashida Bumbray, Director of Culture and Art at the Open Society Foundations, with curatorial advisors Saidiya Hartman, University Professor at Columbia University, and Tina Campt, Owen F. Walker Professor of Humanities and Modern Culture and Media, Brown University, the three-day symposium will comprise dialogue, performances, and presentations centered on Black women's intellectual and creative labor.
Loophole of Retreat: Venice builds on an eponymous one-day convening held in 2019 at the Solomon R. Guggenheim Museum in New York. The conceptual frame is drawn from the 1861 autobiography of Harriet Jacobs, a formerly enslaved woman who, for seven years after her escape, lived in a crawlspace she described as a "loophole of retreat." Jacobs claimed this site as simultaneously an enclosure and a space for enacting practices of freedom—practices of thinking, planning, writing, and imagining new forms of freedom.
The symposium will be guided by key directives including:
Maroonage: Maroons refer to the people who escaped slavery and created independent communities on the outskirts of enslaved communities. The maroonage directive is informed by the artist Deborah Anzinger's explorations of fugitivity and resistance in Jamaica's Cockpit Country, which is a site of historical refuge and resistance for Maroons.
Manual: This directive is inspired by the Manual for General Housework from Saidiya Hartman's Wayward Lives, Beautiful Experiments: Intimate Histories of Social Upheaval.
Magical Realism: Magically real forms are the music, literature, and movement languages developed by Black people in the New World as a result of the catastrophes of colonialism and the middle passage. Rather than only a literary genre, Magical Realism is defined by Caribbean poet and theorist Kamau Brathwaite as a larger cacophonous movement with multiple representations, the plural instant and collective improvisation—a radical disruption of Western progressivist history.
Medicine: This directive is inspired by how we cope with the natural and supernatural world around us. It draws on our approaches to diverse ailments; physical, spiritual, natural, and supernatural. For this gathering, we consider the work of root and leaf doctors, traditional healers and conjurors of the rural Black American South and the global South.
Sovereignty: The title of the U.S. Pavilion exhibition, Sovereignty, speaks to notions of self-determination, self-governance and independence for both the intellectual and the collaborative.
Participants
Vanessa Agard-Jones
Mistura Allison
Deborah Anzinger
Firelei Báez
Holly Bass
Black Quantum Futurism
Phoebe Boswell
Rizvana Bradley
Dionne Brand
Cecily Bumbray
Tarana Burke
Tina Campt
Cecily
Aimee Meredith Cox
Javiela Evangelista
Ayana Evans
Denise Ferreira da Silva
Ja'Tovia Gary
Aracelis Girmay
Kaiama Glover
dream hampton
Saidiya Hartman
Leslie Hewitt
Madeleine Hunt-Ehrlich
Zakiyyah Iman Jackson
Sandra Jackson-Dumont
Zara Julius
Lauren Kelley
Bouchra Khalili
Grada Kilomba
Daniella Rose King
Autumn Knight
Negarra A. Kudumu
Las Nietas de Nonó
Gail Lewis
Raquel Lima
Diane Lima
Canisia Lubrin
Jessica Lynne
Tsedaye Makonnen
Nomaduma Masilela
Paloma McGregor
Maaza Mengiste
Nontsikelelo Mutiti
Kettly Noël
Stella Nyanzi
Lorraine O'Grady
Okwui Okpokwasili
Senam Okudzeto
Janaína Oliviera
Oluremi Onabanjo
Olumide Popoola
Sharifa Rhodes-Pitts
Annette Lane Harrison Richter
Legacy Russell
Christina Sharpe
Lisa Marie Simmons
Maboula Soumahoro
Tourmaline
Françoise Vergès
Alberta Whittle
Mabel O. Wilson
Nelisiwe Xaba
Rashida Bumbray
Curator, Loophole of Retreat: Venice
Director, Culture and Art, Open Society Foundations
Rashida Bumbray is the director of Culture and Art, the Open Society Foundations' program dedicated to advancing diverse artistic practices and strengthening locally led cultural spaces around the world. Since joining the Open Society Foundations in 2015, Bumbray has launched and overseen many new grantmaking initiatives in global contexts including the Global Initiative for the Restitution of African Cultural Heritage, the Soros Arts Fellowship and the OSF Arts Forum on Art, Public Space and Closing Societies. With colleagues from Haiti's FOKAL, she helped to inaugurate a new Caribbean cultural foundation, and in collaboration with Open Society-US, she established the Alternative Monuments Initiative.
Bumbray began her curatorial career in 2001 at the Studio Museum in Harlem, New York, where she coordinated major exhibitions including Frequency (2005) and Freestyle (2001). As associate curator at The Kitchen, New York, Bumbray organized critically acclaimed exhibitions and commissions including Simone Leigh's solo exhibition You Don't Know Where Her Mouth Has Been (2012), among many others. She was guest curator of Creative Time's public art exhibition Funk, God, Jazz and Medicine: Black Radical Brooklyn in 2014, which included Leigh's Free Peoples' Medical Clinic.
Bumbray is also an accomplished choreographer whose practice draws from traditional African American vernacular and folk forms. Her performances have been presented by Tate Modern, London; the New Museum, the Metropolitan Museum of Art, Harlem Stage, and SummerStage, all in New York; and Project Row Houses, Houston.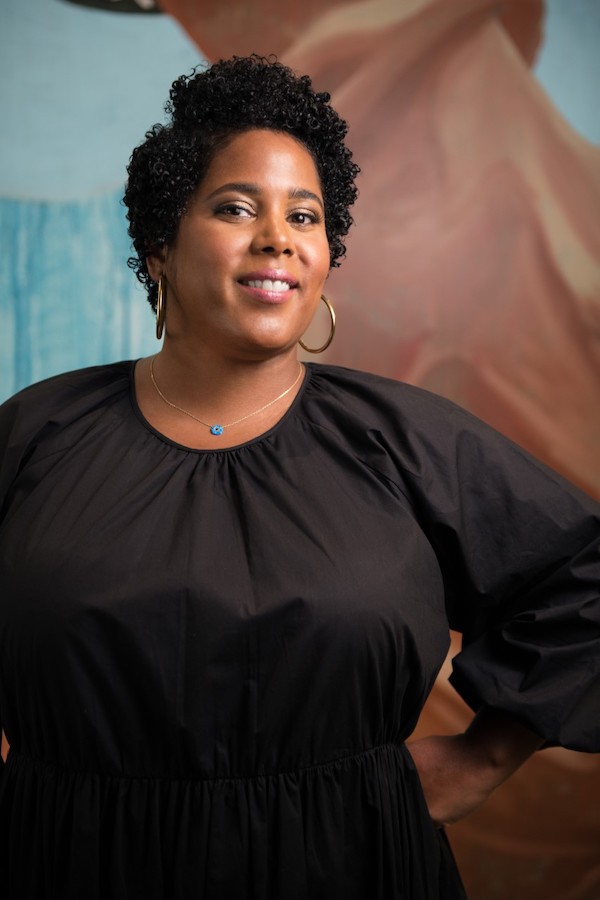 Attending Loophole of Retreat: Venice
Registration is now closed. Only Eventbrite ticket holders for the conference will be admitted.
Loophole of Retreat: Venice is a ticketed event that is free and open to the public. The symposium will begin on the morning of Friday, October 7th, running all day Friday and Saturday, and will conclude in the early afternoon on Sunday the 9th. While attendance throughout the entire weekend is not mandatory and guests are free to come and go as they please, guests are encouraged to plan their travel for arrival prior to Friday morning and departure after Sunday afternoon to make the most of the biennale and surrounding exhibitions.
Capacity at the Fondazione Cini is limited. If you have registered, but can no longer attend, please email loopholeofretreatvenice@gmail.com as soon as possible so we may cancel your ticket and offer it to our large waiting list. 
FAQ
I am on the waiting list. Is it likely I will receive a ticket?
The response for tickets was rapid and tremendous, resulting in over a thousand people on waiting lists. We have completed our confirmation process. Due to the large demand, if you have not been contacted by the end of July, it is unlikely that you will receive a ticket.
Can I attend Loophole of Retreat: Venice virtually? Will there be a livestream?
Yes. There will be a livestream so that those who cannot attend in person are able to view the programming remotely. More information about the livestream forthcoming.
How do I visit other programming associated with the Venice Biennale?
Tickets for Loophole of Retreat: Venice do not include access to the 59th Biennale di Venezia. To visit Biennale Arte 2022: The Milk of Dreams and the National Pavilions of the Giardini and the Arsenale (including Simone Leigh: Sovereignty at the U.S. Pavilion) you can purchase tickets on the La Biennale website. Thursday, October 6, and the afternoon of Sunday, October 9, following the conclusion of Loophole of Retreat: Venice, are both excellent times for visiting the Biennale exhibitions.
Sign up for updates about Loophole of Retreat: Venice.